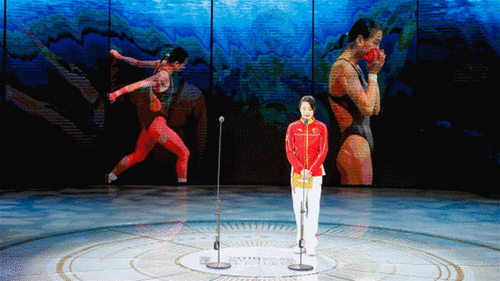 Wu Minxia announces her retirement. [Women Voice]
Wu Minxia, 31, announced her retirement on December 15, saying her "physical condition" prevented her from continuing in the sport.
A Legendary Athlete
Wu took home five golds in four Olympics, most recently winning the women's 3-meter synchronized springboard in Rio de Janeiro in August.
Since 2004, her Olympic partners have included 35-year-old Guo Jingjing, 26-year-old He Zi and 24-year-old Shi Tingmao, successively.
Four years ago, she said she wanted to make another attempt at the highest level of competition. Determined, she became an outstanding five-time Olympic champion.
At that time, compatriots expressed their pride for the diving queen in huge numbers, especially among those in her hometown Shanghai where lights lit up the landmark Oriental Pearl Radio and TV Tower to celebrate her win.
Fighting Against Injuries
For the diving world legend, only injuries could be her biggest enemy.
Three months before setting out for Rio, her leg was cut on a spring board during training, which kept her away from the pool for weeks. However, she did not rest but persisted in other exercises such as running and gym training. Due to the intensive exercise, her wound did not finally heal until over a month later.
Since she started preparing professionally 25 years ago, scars gradually covered almost all her body. She once said that as her age increased, she could no longer "regain full energy after a sleep."
Nevertheless, she always showed stable performance in competitions.
"I never thought I could stick out that long. It's indeed not easy," said Wu as she recalled the hardships.
Harvesting Happiness
Wu faces many choices in her retirement, including continuing her study at university; assuming office at the China Communist Youth League Shanghai Committee; and, seeking development at the Shanghai Sports Bureau.
As to personal issues, during the Rio Olympics, her sports commentator boyfriend Zhang Xiaocheng made public their six years of relationship.
"I believe this is just the close of one of my life stages. I will face the beginning of my next phase bravely and present a more brilliant me," she concluded.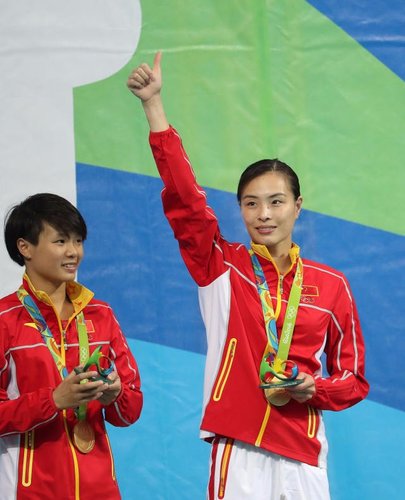 Wu Minxia (R) and Shi Tingmao (L) win gold during the Rio Olympics. [Women Voice]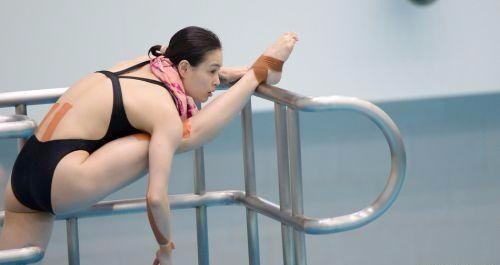 Wu Minxia at a training gym [Women Voice]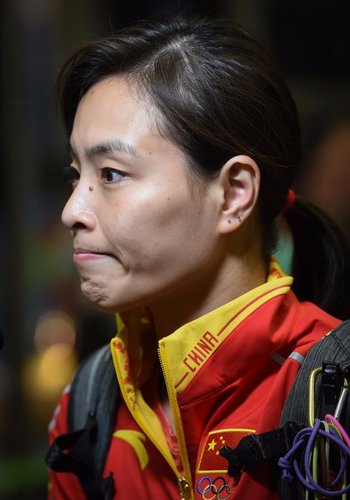 Wu Minxia [Women Voice]
Wu Minxia and her sports commentator boyfriend Zhang Xiaocheng [Women Voice]
Wu Minxia and her sports commentator boyfriend Zhang Xiaocheng [Women Voice]
Wu Minxia waves goodbye [Women Voice]
(Source: Women Voice/Translated and edited by Women of China)