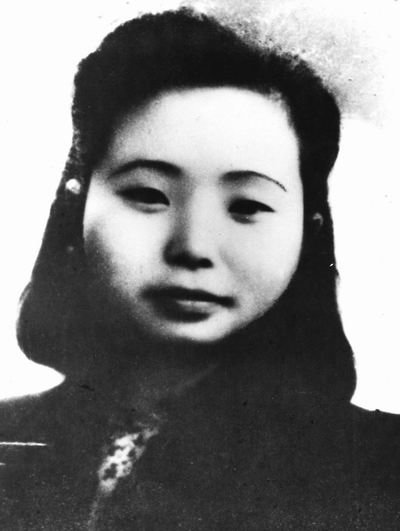 Jiang Zhujun, a brave CPC member, who sacrifices her 29-year-old young life to keep her Party work in secret. [Xinhua]
Sister Jiang (Jiang Zhujun) was an outstanding female member of the Communist Party of China (CPC), who dedicated herself to protecting her Party work. She was killed on the eve of the liberation revolution in southwest China's Chongqing Municipality, in 1949 at the age of 29.
The heroine, more famously known as Sister Jiang, is a household name in China.
Jiang joined the CPC in 1939. She was chosen to study at Sichuan University in 1944, engaging in Party work in secret. As required by the Party, she and fellow communist Peng Yongwu acted as a "couple". Due to mutual deep affection in work, they got married the following year.
In 1947, Jiang went to Xiachuan with her partner, who was ordered to take part in the resistance. In 1948, Peng died in an armed riot. Bearing the pain, Jiang took up her husband's position and said that she would continue fighting at the place where her husband died.
Sister Jiang was captured in Wanxian and put into Zhazidong Concentration Camp in the city at the same year. She endured all types of tortures, such as beatings with a steel whip with thorns, electrocution, and having bamboo sticks placed under her fingernails. Despite this, the brave woman still refused to tell the Kuomintang about the location of their underground organization.
Unfortunately, Jiang was killed the night before the end of the revolution.
"Tortures are too small tasks for the Communists. Bamboo sticks are made of bamboo, but the will of the Communists is made of iron and steel," read a small part of Jiang's letter, which has been exhibited in Sanxia Museum in Chongqing and has inspired countless visitors to make contributions to the CPC.
Liu Shuai, a guide of the museum, said that he has described Jiang's inspirational story at least 20,000 times in his past 15 years' career. More than six million people from all over the country each year went to show their respects and condolences to the great member of CPC, Liu added.
(Source: China Women's News/Translated and edited by Women of China)