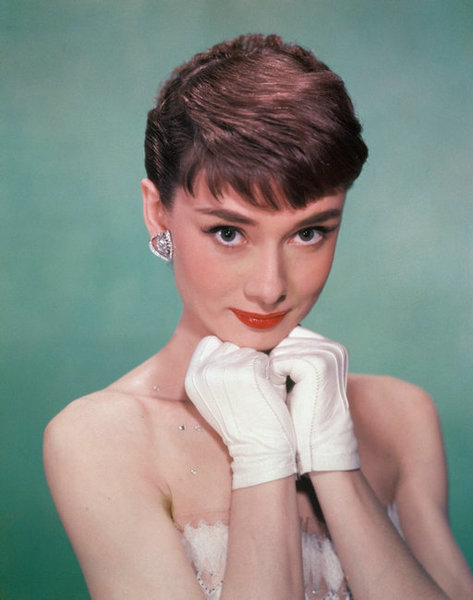 Audrey Hepburn in the 1954 film Sabrina. [Mtime]
May 4 marks Youth Day in China, and is also the 89th birthday of the queen of elegance, Audrey Hepburn.
As the spirit of the young is connected with endless vitality, Hepburn's style is evergreen, in fashion for more than 50 years.
You can choose to follow fashion trends, or learn from Hepburn and be timeless.
Here are seven iconic styles from the actress, which may give you some inspiration.
And no matter what you wear or how old you are, the most important thing is to have a generous heart and an open mind. That will help you shine from inside out.
Then, let a smile seal the look.
Little black dress
It is said every woman should have a little black dress. It can work for many occasions — parties, formal gatherings or work. Jewelry is recommended to pair with the dress if you don't go for bright lipstick or bags.
Slim black pants & ballet flats
Hepburn was a lover of ballet flats. Her own collections included many unusual hues, such as bright yellow and teal. And slim black pants are a good choice to appear to lengthen your legs. If you want to have a taller look, remember to show instep and ankle when wearing such a combo.
Hats & large ear pins
Hats, though not often wore by women nowadays, are actually a wonderful aid to your whole ensemble. Large ear pins, in simple shapes, will give the wearer a more elegant touch than tangled long earrings.
Large sunglasses
The magic of sunglasses is they can take a plain look to a higher level. Even pandas look cuter with "sunglasses".
Dress suit & pointed pumps
A dress suit is a timeless look that can work on everyone. It can give the wearer a touch of elegant simplicity. The best partners to a dress suit are pointed pumps, to enhance the beauty of such a look.
Silk/cotton scarf
A scarf can be worn on your neck, head, in a bag and even on your waist. Silk scarves can go with an outfit made from any materials, and cotton ones are better paired with more casual dresses.
Boat/bateau neckline
Dresses or shirts featuring a boat or bateau neckline can nicely show the beauty of your neck and collarbone. Hepburn once wore a white flora dress by Givenchy sporting such a neckline.
Audrey Hepburn in the 1957 film Funny Face. [Mtime]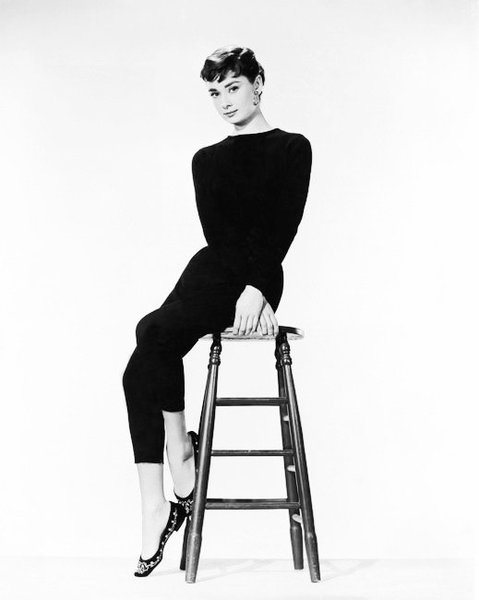 Audrey Hepburn in the 1954 film Sabrina. [Mtime]
Audrey Hepburn in the 1957 film Funny Face. [Mtime]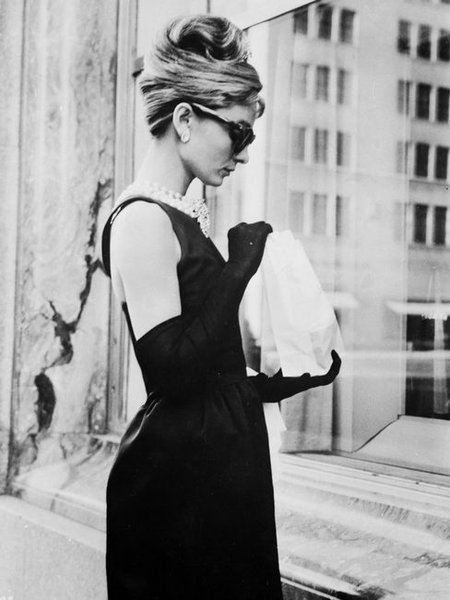 Audrey Hepburn in the 1961 film Breakfast at Tiffany's. [Mtime]
Audrey Hepburn in the 1966 film How to Steal a Million. [Mtime]
Audrey Hepburn in the 1953 film Roman Holiday. [Mtime]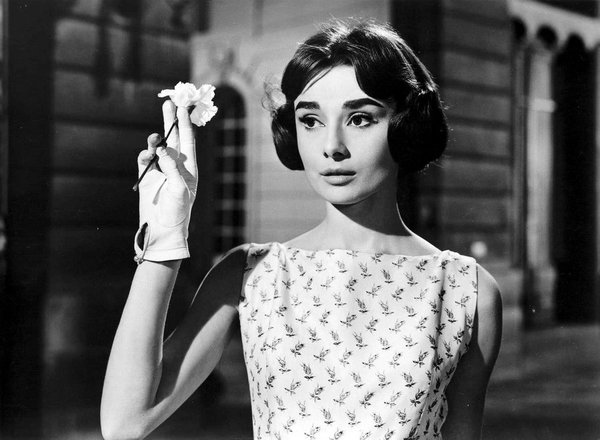 Audrey Hepburn in the 1957 film Love in the Afternoon. [Mtime]
(Source: China Daily)