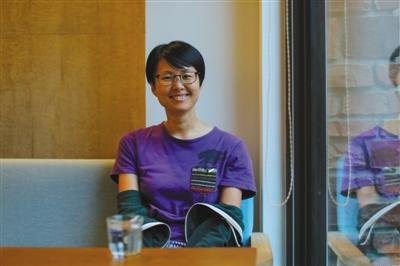 Yoneda Mai gives an interview during a recent visit to Haikou. [bjnews.com.cn]
A 33-year-old Japanese woman has devoted herself to fighting for justice for China's former so-called "comfort women" during the past 10 years.
The term "comfort women" is a euphemism used for girls and women forced into sexual slavery by Japanese military forces during World War II.
Yoneda Mai has long been urging her government to admit to the atrocities inflicted by Japanese troops upon comfort women in the past.
Mai comes from a liberal family in Tokyo. She began to protest in the streets with her mother, a devout feminist, when she was only three or four. Later, she went to a special kindergarten which strongly advocated social issues.
Mai grew up unconstrainedly and initially wanted to find a job after her graduation from high school. When she learned about the Nanjing Massacre, though, she decided to go to university to study history.
Like Mai, the majority of Japanese students know little about the country's crimes during the war. Such knowledge aroused her curiosity and her teacher suggested she should receive higher education if she wanted to learn more.
Several years later, Mai was admitted into a Japanese university and chose international relations as her major. From the beginning, it was difficult for her to understand why her classmates from other Asian countries debated former Japanese Prime Minister Junichiro Koizumi's visit to the Yasukuni war shrine.
After a while, she felt ashamed for missing such an important part of Japanese history when she learned more about it, she says.
Mai and her friends attended a trial in Tokyo in 2008 when eight former Chinese "comfort women" sued the Japanese government and demanded an official apology. In court, the elderly women talked about the suffering and humiliation inflicted upon them by Japanese invaders six decades ago.
They explained that the main target behind their lawsuit was to deter the repetition of similar tragedies.
Mai was shocked and made up her mind to do something for them. Soon afterward she went to south China's Hainan Province and joined the NGO Hainan Net, which was founded by a group of Japanese lawyers. It aims to help former comfort women from Hainan in their struggle for justice and an apology.
The Japanese court rejected the appeal of former Chinese comfort women in March 2009 under the pretext that individuals have no right to sue a government.
Mai was there when three Japanese lawyers announced the decision. She saw some of the women burst into tears.
As one of the eight plaintiffs and the most determined in the lawsuit, Huang Youliang still demanded an apology from the soldiers who had raped and tortured her, even though the Japanese government refused to say sorry.
Mai learned Chinese and got the addresses of all former comfort women in Hainan and visited them frequently. Now, she has built closer ties with them and their relatives, though her Japanese identity is sensitive to them in some cases.
Mai lived in Hainan for three years, helping out, before she had to return to Japan because of health reasons. However, she still cares about the group and visits them twice a year.
The journey to Hainan is always heartbreaking for Mai since in this year alone, three former comfort women in Hainan have passed away.
Mai was grieved when Huang, the last remaining Chinese survivor to file a lawsuit against the Japanese government for her suffering, died in August.
"I will never stop the struggle of justice for former Chinese comfort women until the Japanese government apologizes to them, and I will continue to visit China to accompany those seniors and tell them they are not forgotten," Mai said in a recent interview.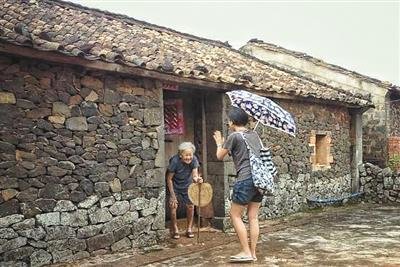 Yoneda Mai (R) visits a former Chinese "comfort woman" in Hainan. [Provided by the interviewee]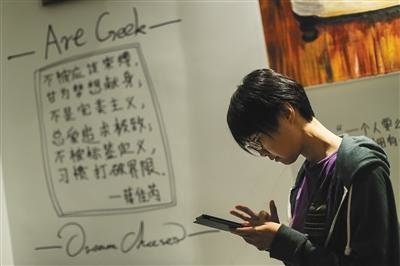 Yoneda Mai keeps a note of her recent visit to Haikou. [bjnews.com.cn]
(Source: bjnews.com.cn, youth.cn/Translated and edited by Women of China)