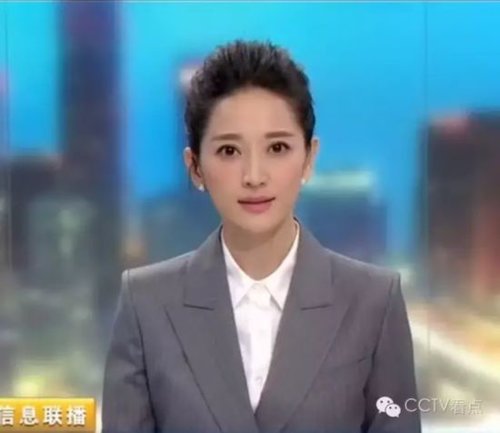 Xie Yingying presents news on TV.
Xie Yingying, a famous TV presenter in China, recently shared her life story of how she became an anchorwoman on CCTV (China Central TV) after graduating as a music student in her youth.
Xie, who hosts CCTV Finance, has been dubbed as an "angelic anchorwoman" by audiences for her natural and genial style on screen.
Despite having a successful TV career, Xie's educational background was in a field quite far away from broadcasting.
Xie, born in southeast China's Fujian Province, showed a strong talent for music as a child. She studied piano since middle school, and went all the way to postgraduate level, majoring in music.
After receiving a master's degree in vocal performance and education in 2003, Xie made up her mind to start a career in Beijing, and abandoned a choice of living in comfort as a music teacher in her hometown.
When asked why she made such a choice, Xie replied jokingly, "I'm afraid that I don't make a good teacher." "I often dream of taking piano exams, and this still makes me nervous," she added.
In 2001, Xie participated in a TV host contest held by CCTV, and she performed enough to stimulate her to start a career as a host.
Then, Xie joined CCTV as an anchorwoman on the Finance channel. She spent all her time making TV shows including Global Newslist and First Time. She enjoyed the feeling of being busy. "I was busy, but also happy," she recalled.
But her career was not always easy. She also went through a painful process of learning and adaption. Xie learned music at college and had little knowledge of finance and economics.
Being aware of her deficiency, Xie spent a lot time making up what she was lacking in, hoping to become an expert. But latter she realized that, as a TV presenter, she does not have to be an expert, but should stand for the viewpoint of common people.
Xie eventually became an outstanding TV presenter after years of learning and hard work. During those years, she felt confused, sad, and even cried. However, she would always remember what a friend had told her, "You should be grateful, for you have stepped onto a large platform which will push you further."
She would be encouraged by those words whenever she faces setbacks. She has always been an outstanding anchorwoman under the spotlight.
Xie appears on a TV show.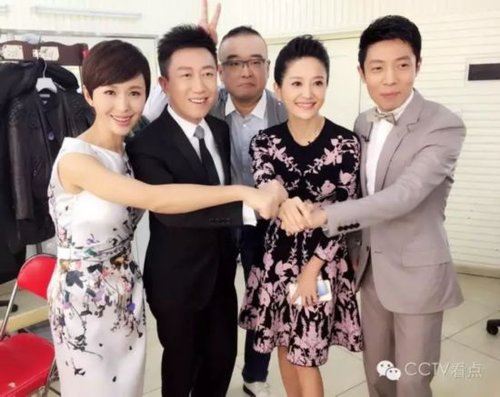 Xie attends a gathering with other TV hosts.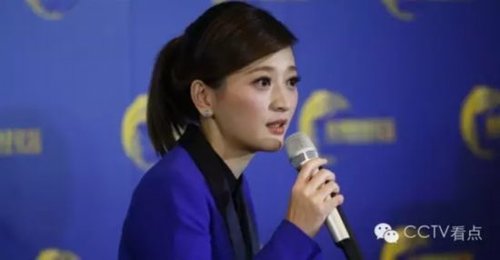 Xie hosts an interview.
(Source: people.com/translated and edited by Women of China)