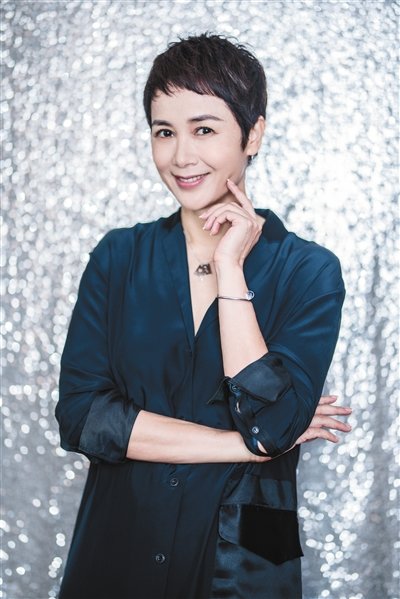 Jiang Wenli [Provided by Jiang Wenli to the Beijing News]
Chinese actress Jiang Wenli said in a recent interview that she has become less dependent upon such popular social media as WeChat and Weibo, in her daily life and thus avoids herself from being distracted by irrelevant things.
Jiang, 48, was born into an intellectual family in the city of Bengbu in east China's Anhui Province.
After her graduation from a vocational school, Jiang became a worker in her hometown's water supply plant, though she had been interested in performance in her childhood.
Shortly afterwards, Jiang was selected into her plant's artistic troupe, which provided her with a place to temporarily skip her monotonous work. Later, she was advised to apply for Beijing Film Academy (BFA) when she showed her talent during a performance.
Thanks to her sound preparation, Jiang was successfully enrolled into BFA in 1988. However, she quickly found that she had little knowledge about her major, leaving her even wanting to give up her dream of becoming an actress.
"One day, I made up my mind to continue with my academic studies, irrespective of whether I would become famous or not, as I suddenly realized that I had developed a deep love of acting," Jiang recalled in the interview.
She was voted as a nominee for the Flying Apsaras Award for Best Supporting Actress, the top honor of China's TV industry, for her debut in a revolution-themed TV series in 1988.
It took ten years for Jiang to successfully claim the Flying Apsaras Award for Best Actress, for her outstanding work in TV series Love You (1998), in which the character struggles to manage her marriage crisis.
Apart from her performances in TV series Idler Sister Ma (2000), Chinese Style Divorce (2005), Golden Marriage (2007) and Mother Wants to Remarry (2013), she has starred in many award-winning films, including Female Coach & Male Player (2000), My Bitter Sweet Taiwan (2004), And the Spring Comes (2007), and Life Is a Miracle (2011).
However, all these achievements and honors have not come easily for Jiang. She has never sought the assistance of stand-ins or chosen to retreat in the face of various challenging tasks.
For instance, Jiang put on 15kgs of weight within three months when she played the female lead character in film And the Spring Comes in 2007.
Jiang disclosed that she has seldom watched her own performances in TV series and films as she is a critical person and will thus try to improve her acting skills in future works.
"Every role that I have acted in TV series and films is a reflection of my understanding of life. Although I have become more rational, I have never lost my imaginative instinct," she continued in the interview.
As for how to select her ideal works, Jiang emphasized whether scripts can touch her and inspire her to finish the reading in one go.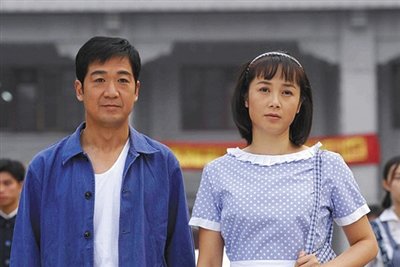 A scene of Jiang Wenli (R) in TV series Golden Marriage (2007) [Provided by Jiang Wenli to the Beijing News]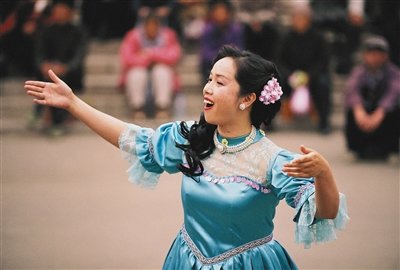 A scene of Jiang Wenli in film And the Spring Comes (2007) [Provided by Jiang Wenli to the Beijing News]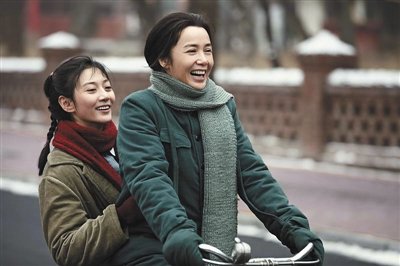 A scene of Jiang Wenli in TV series Mother Wants to Remarry (2013) [Provided by Jiang Wenli to the Beijing News]
(Source: bjnews.com.cn/Translated and edited by Women of China)