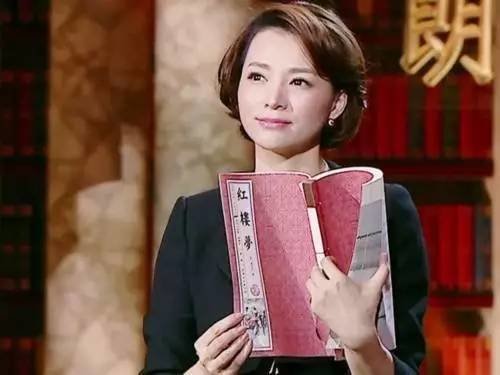 Dong Qing [sohu.com]
A mother's responsibilities should never be limited to caring for children and she should also set a good example for her children, encourage them and teach them how to respect, appreciate and make efforts. Every parent has experienced a confused period, during which she or he does not know how to best facilitate the growth or education of their children as well as how to map out his or her own future.
Famous TV hostess Dong Qing enlightens us on how to strike the balance.
Role Change
In China, the year 2017 has witnessed Dong coming in the limelight for her commendable and touching hosting and production of the popular TV program Reader on CCTV. But what is more impressive is the special interview with Dong in another TV program Face-to-Face dated April 23, in which she elegantly presented herself as a mother and talked about her continuous improvement after the birth of her son.
At the summit of her career, Dong left the stage and pursued her further studies as a visiting scholar at the University of Southern California. When returning to China in 2015, she became a mother, which was quite a natural process for her.
Balance Between Child and Career
As a new mother, Dong also suffered deep confusion about how to strike the balance between the role of a mother and an independent woman.
At this time, one friend's remarks enlightened her greatly: you just behave and perfect yourself as you expect your child to. The greatest truths are always the simplest. Dong began to re-plan her career after having a better understanding of her own situation. On the one hand, she did not want to abandon the possibility of improvement just for the sake of her son. On the other hand, she was convinced that she should strive to become better. Only in this way, when her son cuts his wisdom teeth, will he not only love and respect his mother, but also benefit from her good qualities. A mother's responsibilities should never be limited to caring for children and she should set a good example for her children, encourage them and teach them how to respect, appreciate and make efforts as well.
In recent years, many women have resigned after getting married and giving birth for they miss their babies too much to concentrate on work, and what's more it is too hard to balance family and work. Whereas, as far as Dong is concerned, as long as a woman is determined to balance her family and work, she can do it.
When Dong returned to CCTV, Reader was her first mission, for which she served as both hostess and producer. In spite of abundant experience as a hostess, the role of producer was totally new and challenging for her. Dong had to take the initiative in learning from scratch how to be a producer and how to coordinate a team, therefore she had no choice but to keep on enriching herself.
It is absolutely a kind of wisdom to integrate one's independent identity and the role of a child-bearer into one's life, which is an indispensable capability for any parent.
Family Education
Both Dong's mother and father graduated from Fudan University and they are well-educated. In her childhood, the parents always gave a list of books for Dong to read each summer vacation, so reading became a recreational activity and compulsory lesson throughout her childhood and youth. It can be easily imagined that Dong, who takes great delight in reading, who is understanding and intelligent and who never gives up improving herself, will surely set a good example for her child with her sound words and deeds, and enable her child to learn from her excellent qualities.
First bury your head in books and then your child will follow you and fall in love with reading as well. Never lie on the sofa and play with your mobile phone by yourself the moment you return home. Never shout loudly at the child engrossed in playing games. Instead of watching TV as homebodies, do sports, climb hills, play ball games and then your children will enjoy being active and make many friends. Love your spouse and enjoy a happy family and then your child will learn how to love others. It is 100% true that parents loving each other are the upbringing panacea. Parents' words and deeds have exerted such significant subtle power that will subconsciously affect a child's life.
Habit of Reading
Some mothers complain that they've bought piles of books for their child, but their child is too disobedient to read them, and as a mother, their only task is to bring up the child. It is meaningless and wasteful for her to do any reading.
Dong is quite anxious for the mother who gives up on herself at such an early age. How could such a family turn out a reading lover?
In Dong's childhood, she voluntarily turned to read the famous classical novel Dream of the Red Mansion originally owned by her mother, which had been tossed about many times and yellowed with age. The novel is difficult for a 12-year-old girl, but Dong finished reading the whole book on her own. From then on, she kept the habit of reading.
Life and Improvement
Growth is nothing mysterious. Dong hopes every child can grow up in a smooth and simple manner while parents never give up their own improvement.
Do not attribute parents' laziness and giving up improvement to the sake of child. It would be better for a female to learn from Dong to continue to make efforts to renew and perfect herself. Such growth will make her a better person and win respect from her child as well.
Let children be proud of their parents first and vice versa we will undoubtedly be proud of our children in the future.
It is similar to a life cycle and it is the most simple and clear truth in the world as well.
(Source: WeChat penetratingview/Translated and edited by Women of China)