20 Years and Counting!
By
Ye Shan
December 26, 2017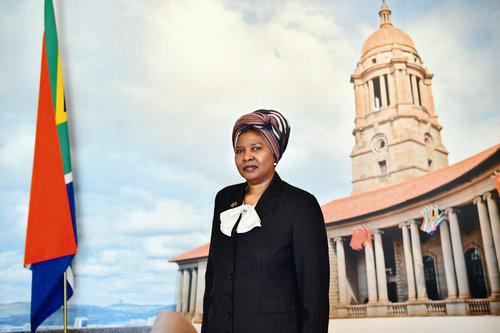 Dolana Msimang, South African ambassador to China [Women of China/Fan Wenjun]
When she commented on the 19th National Congress of the Communist Party of China, which was held in Beijing in October, Dolana Msimang, South African ambassador to China, said she witnessed China's leaders as they set great development goals for the country. "Setting goals helps us find a clear direction, toward which our countries will be developing." In a recent interview with Women of China (WOC), Msimang said she was looking forward to celebrating, in 2018, the 20th anniversary of the formal establishment of diplomatic relations between South Africa and China. "I hope we will celebrate what we have achieved in building our relations with China, and more importantly, that we will create a more enabling environment for making greater achievements in our bilateral relationship," she said.
WOC: As South Africa's first female ambassador to China, who assumed the post in 2015, what are your thoughts about the progress of gender equality and women's empowerment achieved in South Africa in recent years? What challenges must the women overcome if they want to play more active roles in society?
Msimang: South Africa has made a lot of progress in terms of advancing women's empowerment. But I prefer to begin talking about challenges, because challenges will transform into solutions, depending on how you deal with the problems. Take prejudice against women as an example, women often have to prove their abilities, ove and over again, until they reach an equal footing with men. Prejudice against women makes our work much tougher, because women have to first prove they are capable of doing various things as good as men. People used to live in a patriarchal society for so many years. It does take time for us to achieve progress in gender equality and women's empowerment.
Nowadays, in South Africa's Parliament, about 50 percent of our parliamentarians are women. As South African ambassador to China, I am joining a group of my country's 41 female ambassadors, who work all around the world. The encouraging figures show South Africa's determination to put women in the forefront of our work, in all fields. We also have supportive legislation and policies, which ensure women own their properties after marriage. In terms of women in the workplace, we have nursing institutions, where working mothers have someone to look after their children when they go to their offices for work. Such institutions give women the flexibility to decide when they will return to the workplace after they give birth.
WOC: Do women play unique roles in helping enhance bilateral relations between China and South Africa?
Msimang: Yes, indeed. Chinese women have made great progress in women's empowerment. We are keen to learn from them the good practices they have used to promote gender equality. The United Nations Fourth World Conference on Women, which was held in Beijing in 1995, has had a great impact on women in South Africa. Women in our country used to call those women, who worked at the forefront in leadership force, (being) "Beijing," because the grand event in Beijing in 1995 inspired our women to fight for gender equality. The conference changed our people's mindset about what women can do, and how far they can go in the pursuit of equal rights.
When our minister of Social Development, Bathabile Dlamini, who is also President of the Women's League of African National Congress, visited the headquarters of the All-China Women's Federation, in Beijing, in October this year, she cherished the opportunity to enhance women's communications and cooperation with China. Female officials from our country always grasp the opportunities to visit China to strengthen our bilateral cooperation.
WOC: The BRICS summit held in Xiamen (in Southeast China's Fujian Province) in September this year offered great opportunities to BRICS members to strengthen multinational communications and cooperation. South Africa will host the BRICS summit next year. What expectations do you have for that summit?
Msimang: South Africa follows China in hosting the BRICS summit. China has plenty of experiences in hosting grand international summits, conferences and seminars, so we hope to learn how China organizes such events, like the summit's arrangements in Xiamen in September.
We are following the steps of China, a very wellorganized country, in making sure the BRICS summit next year will continue to be well organized. BRICS gives hope to African countries that we can form cooperation with countries on other continents, so we can develop our economies in a more efficient way.
WOC: South Africa and China will celebrate the 20th anniversary of our diplomatic relations. What are some of the activities your embassy will organize to celebrate the anniversary?
Msimang: The 20th anniversary is a very important occasion to show what we have achieved in advancing our relationship with China since the formal establishment of our diplomatic relations in 1998. We intend to organize a reception gala, in collaboration with the Chinese People's Association for Friendship with Foreign Countries, at the beginning of the year, to announce our year-round celebration for the 20th anniversary.
Next year also coincides with the 100th anniversary of the birth of our late president, Nelson Mandela. Around his birthday, in July, we hope to bring the celebration of Mandela's centenary to China, by combining the special occasion with our celebration for the 20th anniversary of our diplomatic relations. In September, we will launch our South African week, which will also highlight the 20th anniversary.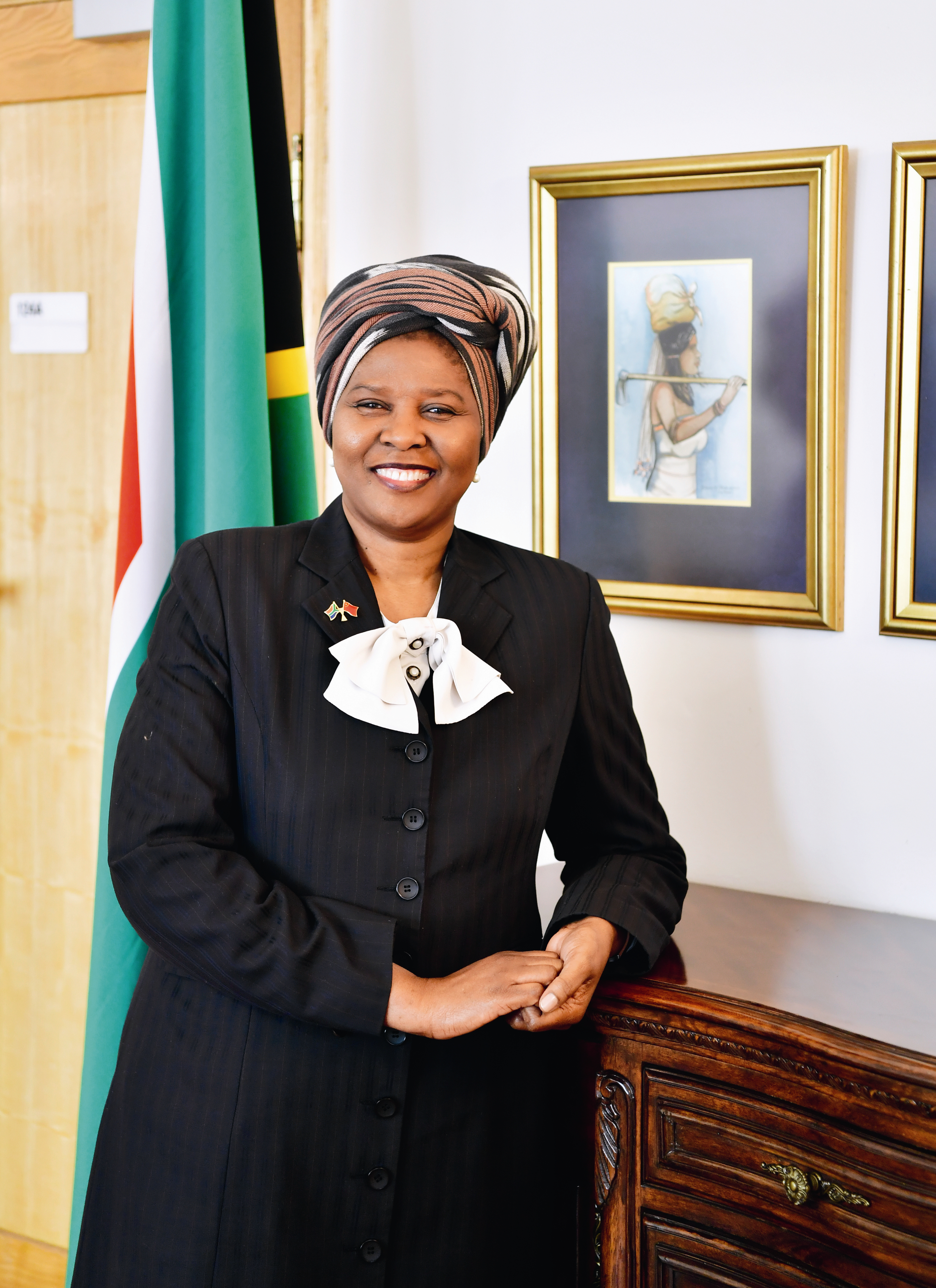 Dolana Msimang, South African ambassador to China [Women of China/Fan Wenjun]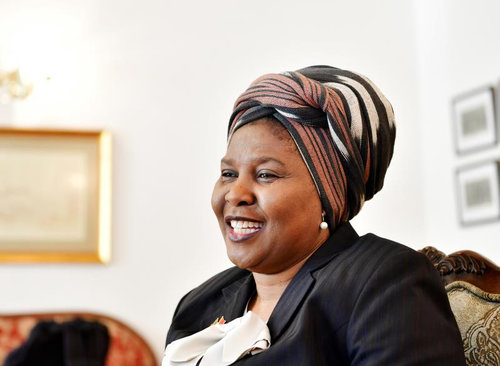 Dolana Msimang, South African ambassador to China [Women of China/Fan Wenjun]
(Source: Women of China English Monthly December 2017 Issue)
Please understand that womenofchina.cn,a non-profit, information-communication website, cannot reach every writer before using articles and images. For copyright issues, please contact us by emailing: website@womenofchina.cn. The articles published and opinions expressed on this website represent the opinions of writers and are not necessarily shared by womenofchina.cn.

Comments