Bridging Great Civilizations
By
Ye Shan
January 6, 2017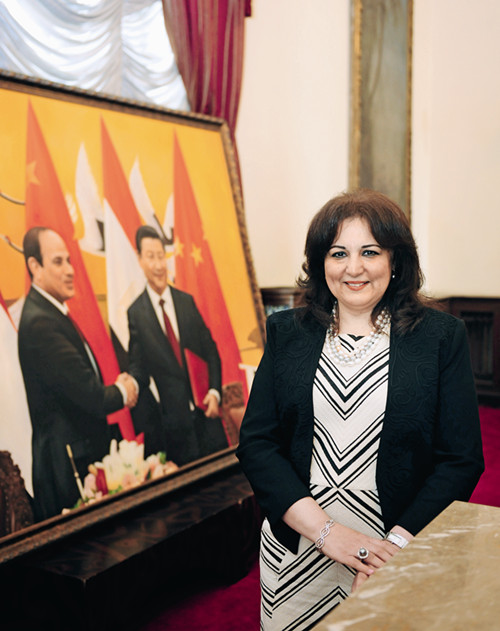 Naglaa El Zawahry [Women of China/Fan Wenjun]
Naglaa El Zawahry accompanied her husband, Osama Elmagdoub, then newly appointed Egyptian ambassador, to China in September 2016. Zawahry believes Egypt and China are two of the greatest civilizations on earth, and that both countries form the strong foundation for the development of bilateral cooperation. Zawahry cherishes her experiences in China, and she hopes to share China's good practices for improving people's livelihoods with her people.
The following is an excerpt of Women of China (WOC)'s interview with Zawahry, in question-and-answer format:
Q/WOC A/Zawah
Q: Was your first time in China the day you arrived with your husband, so he could assume his post as Egypt's ambassador to China? What was your first impression of this country?
A: I first visited China about nine years ago, when I worked as a deputy director of the diplomatic institute of Egypt. I had an opportunity to visit five cities in China, including Beijing. I should say that visiting China, for me, used to be a dream. During that visit, I was stunned by the huge development of the country.
Egypt has a time-honored civilization. So does China. We share similar moral virtues, social values, old traditions and customs. What is amazing about China … is that Chinese still appreciate and cherish their precious old culture. The country has preserved its culture well throughout the decades.
After I began living in Beijing, as the Egyptian ambassador's wife, in September 2016, I visited the Great Wall and several other cultural heritage sites, such as the Forbidden City and the Summer Palace. Those are all important places, and they show the greatness of Chinese history and culture to the world.
Q: Is life interesting in China for an ambassador's spouse?
A: Being an ambassador's spouse gives me the privilege of visiting various places in the country, and meeting local people, so I can learn more about how they tackle the problems they face in their daily lives. I appreciate Chinese people's dedication and strong will. They are obviously hard workers. In particular, I notice that Chinese women work with great happiness; they are glad to fulfill their duties, despite the challenges they face in their careers.
Q: Has a particular event impressed you since you relocated to China last September?
A: Shortly after I arrived in Beijing, I participated in a charity bazaar organized by China's Ministry of Foreign Affairs. The bazaar was an important event, which formed a bridge between China and other countries around the world. We, as diplomats, had the opportunity to take things, which showcased the cultural heritage of our countries, to the bazaar. We introduced our cultures to Chinese participants. For example, the Egyptian Embassy took handmade crafts to the event, and we introduced the crafts to participants from China and many other countries.
Q: Many Chinese are fascinated by Egypt and Egyptian civilization. Could you please tell us something about women's roles in your country's history and culture?.
A: Egyptian culture dates back 7,000 years. Women have played a huge and important part in our history and culture. We had many queens throughout ancient dynasties. Those queens still give our people (an impression of) how important women's roles were in our history.
Women used to be outstanding politicians, doctors, members of the judiciary, artists … Nowadays, Egyptian women still demonstrate their strength and abilities in different fields. Our Constitution in 1956 formally granted women the right to vote, which was an important step in enhancing women's political rights.
Q: What things are you eager to do in 2017?
A: Working in the field of diplomacy gives me the privilege of witnessing how people, especially women, interact with each other globally. I think Chinese women are doing wonderful jobs, and they are continuing to move into the international arena to share their experiences. I hope to communicate more closely with Chinese women. I would like to know more about how Chinese people have managed to develop their homeland, within just a few years, into the very modern country we are witnessing today.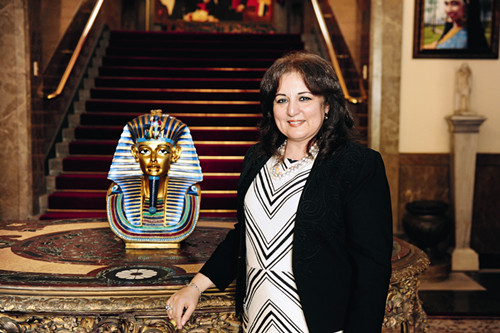 Naglaa El Zawahry [Women of China/Fan Wenjun]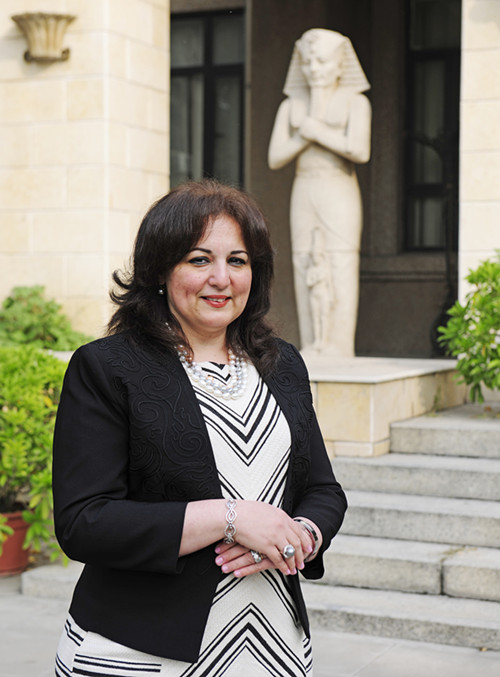 Naglaa El Zawahry [Women of China/Fan Wenjun]
(Source: Women of China English Monthly January 2017 Issue)
Please understand that womenofchina.cn,a non-profit, information-communication website, cannot reach every writer before using articles and images. For copyright issues, please contact us by emailing: website@womenofchina.cn. The articles published and opinions expressed on this website represent the opinions of writers and are not necessarily shared by womenofchina.cn.

Comments