'Real and Pure'
By
Ye Shan
December 20, 2016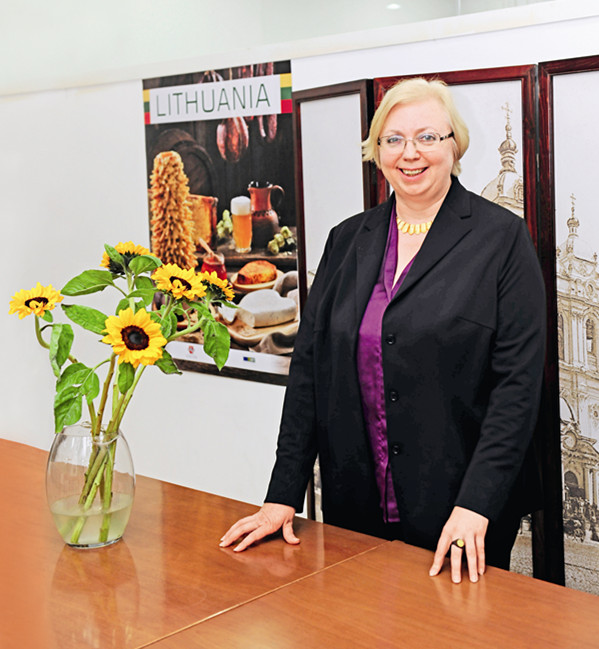 Ina Marciulionyte, Lithuania's ambassador to China [Women of China/Fan Wenjun]
The year 2016 was important for Lithuania and China, as it marked the 25th anniversary of the establishment of diplomatic relations between the countries. The year was also important for Ina Marciulionyte. Why? It was the first full year that she served as Lithuania's ambassador to China. During a recent interview with Women of China (WOC), Marciulionyte said she has spent the past year (she assumed the post in December 2015) promoting her home country to Chinese.
Q/WOC A/Marciulionyte
Q: You have been quoted by various media outlets as saying women hold leading positions in various segments of society in Lithuania. Does Lithuania have policies in place to help women in leadership balance career and family?
A: Diplomacy, which is about matchmaking and relationship building, requires some skills that female diplomats tend to master well. Now that there are more and more female ambassadors and diplomats around the world, I think diplomacy is widely recognized as a field that suits female workers the same as male workers. Our president, Dalia Grybauskaite, is a woman. In our cabinet, three ministers out of 14 are women. We had a female minister of defense some time ago.
Talking about support policies, for example, we have not only maternal leave, but also paternal leave in Lithuania. I notice the division of labor within the family is changing. The duty of taking care of one's family is shouldered by the one (husband or wife) who is less busy. Our maternal leave and paternal leave are the same length — three years. So, if a mother wants to return to work after she gives birth, her husband can stay at home and look after their child/children.
Q: Please tell our readers about cultural exchanges that have impressed since you were named Lithuania's ambassador to China.
A: Cultural exchanges are very important for deepening friendly relations between Lithuania and China, and for improving people-to-people contacts. When you stay in a foreign country, if you learn about its people, you will be able to better understand many things about that country.
We were glad that we had 19 theater performances in China this year, each drama performing for 7-40 times. Those performances were put on stage not only in Beijing, but also in Shenzhen, Tianjin, Wuzhen and other places. In late October, we had one theater, which was performed for children aged 3 and under.
Also in 2016, we participated in the Beijing International Book Fair for the first time. We hosted an exhibition to showcase children's books composed by Lithuanian artists. We found Chinese publishers who would like to cooperate with the artists to introduce their books to the Chinese market. I was deeply impressed that Chinese appreciated so well the works by artists from Lithuania.
Q: What is your impression of women's development in China?
A: Since I assumed my post in China, I have seen many women play more and more active roles in all segments of society. Some of those women take leading positions in political departments, and some are chief executive officers of big, international companies. I think women's empowerment is an important issue in both Lithuania and China. In May next year, we will have a conference that will highlight women's empowerment in business and that conference will be a component of the Asia Europe Meeting (ASEM). We expect Chinese participants, especially female business leaders, to talk about measures that make them stronger in their careers. I believe it is important to enhance the network of women's organizations around the world, so those organizations can join hands and launch projects together to help advance women's empowerment.
Q: Please recommend to our readers must-see sites in Lithuania.
A: We recently developed a brand for promoting our tourism industry, and we entitled that brand "Real Is Beautiful." We have many things "real and pure" in our beautiful country. We have clean air, clean soil and our tap water is drinkable. About 30 percent of the territory is covered by forests. The European market director from Ctrip (a Chinese tourist company) visited Lithuania earlier this year and described our country with three words — "clean, pure and elegant." We have colorful art events, including theater performances, music festivals and photography exhibitions. Artists get a lot of inspiration from the beautiful nature of our country.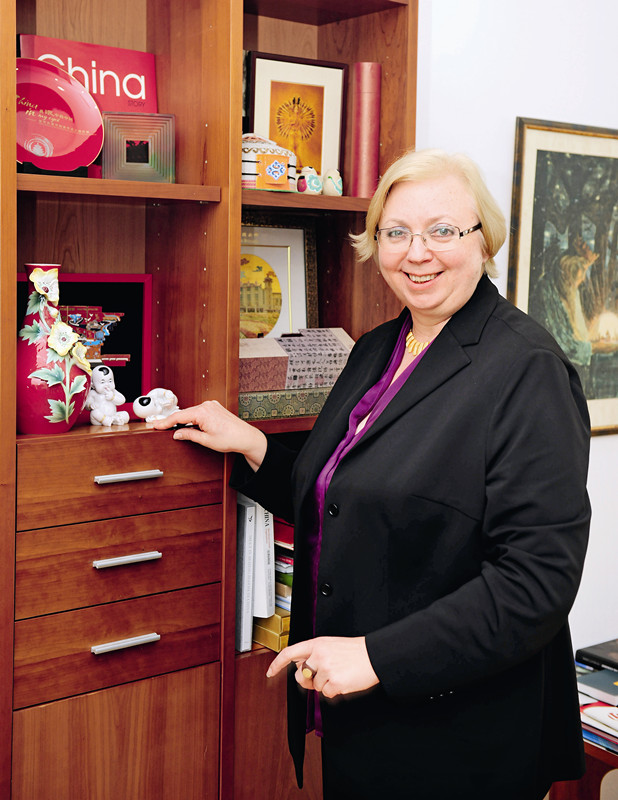 Ina Marciulionyte, Lithuania's ambassador to China [Women of China/Fan Wenjun]
(Source: Women of China English Monthly December 2016 Issue)
Please understand that womenofchina.cn,a non-profit, information-communication website, cannot reach every writer before using articles and images. For copyright issues, please contact us by emailing: website@womenofchina.cn. The articles published and opinions expressed on this website represent the opinions of writers and are not necessarily shared by womenofchina.cn.

Comments