Youngsters Hand-paint Postcards to Commemorate Reform, Opening-up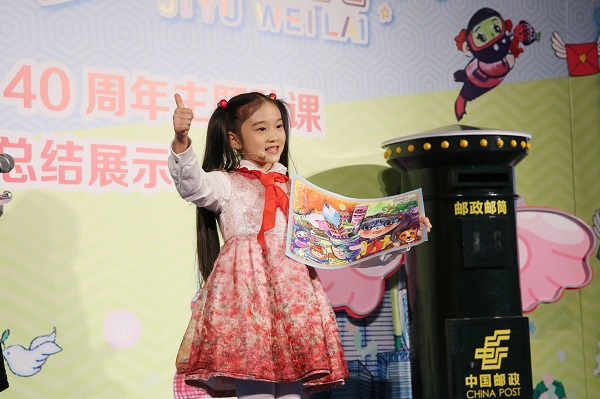 A girl introduces her work. [Xinmin.cn]
Hundreds of children in Shanghai recently designed their own postcards as special mementos to commemorate the 40th anniversary of China's reform and opening-up, according to a media report.
Around 110 of the best postcards were displayed as part of an exhibition at the city's CWI (China Welfare Institute) Children's Palace on December 6, marking the end of an associated competition.
During the opening, Han Kaili, a middle school student, introduced her work called Heading Towards Light to the audience.
"The development of China since reform and opening-up is like the sunflower in my drawing. My generation will continue to march ahead bravely and win China a brighter future," Han said.
As a special guest, Le Yafei, an engineer from the test flight center of the Commercial Aircraft Corporation of China, introduced how she and her teammates helped C919, China's first domestically-produced large passenger plane, successfully complete its maiden flight last year.
The spirit conveyed in her words was showed by contestants in their works.
Zhou Kebin, a primary school student, drew C919 in his work and said that he dreamt of designing a bigger plane than C919 and flying a homemade plane some day.
Since May, when the competition was announced, organizers received over 1,000 works contributed by children and teenagers from all the 16 districts of Shanghai.
To help them better understand the theme of the contest, organizers invited participants to visit the Shanghai Archive, take online lessons on postcard design, and attend the lectures delivered by experts on the history of the Party.
The activities helped to ignite children's passion for taking part in the competition.
The selected works will be made into actual postcards and remain on display in the children's palace into next year.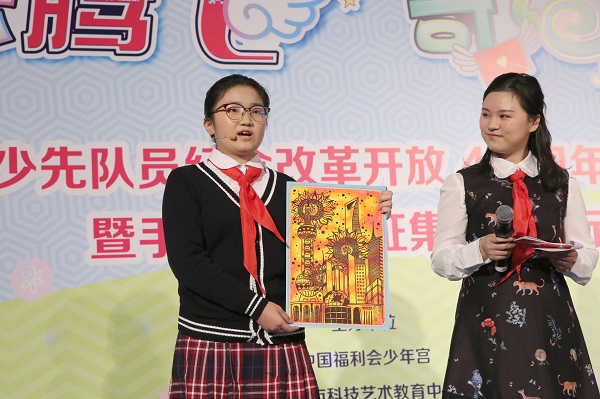 A girl introduces her work. [Xinmin.cn]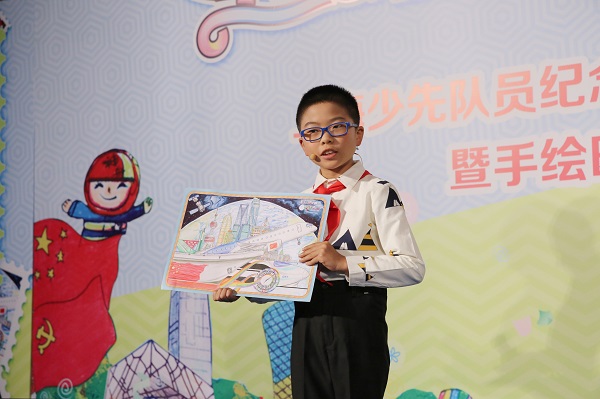 A boy introduces his postcard design. [Xinmin.cn]
(Source: Xinmin.cn/Translated and edited by Women of China)
Please understand that womenofchina.cn,a non-profit, information-communication website, cannot reach every writer before using articles and images. For copyright issues, please contact us by emailing: website@womenofchina.cn. The articles published and opinions expressed on this website represent the opinions of writers and are not necessarily shared by womenofchina.cn.

Comments