Grateful Teacher Pays Nostalgic Tribute to Reform, Opening-up Policy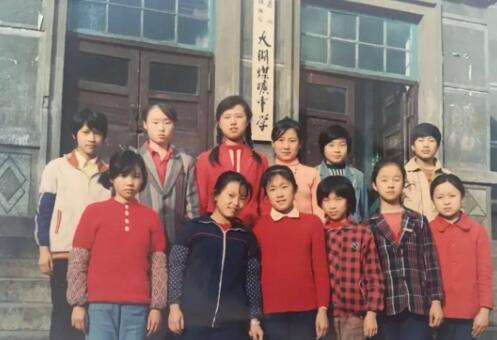 Zhao Xiumin with her classmates in junior high school [Baishan Women's Federation]
A teacher at a high school in northeast China's Jilin Province recently recalled her past life to eulogize the benefits that have been brought about by reform and opening-up.
Zhao Xiumin, 42, was born into an ordinary family and worked at a coal mine in the city of Linjiang, Jilin.
Due to the tough living conditions, Zhao's parents were always occupied with work while she was young. The TV set that accompanied her growing up gave her an opportunity to understand the outside world in the relatively secluded era.
At that time, families with a TV were highly admired and people would get entranced to gather around in front of the set because of its rarity.
When Zhao started to go to the elementary school in 1984, her family obtained the first 14-inch TV set, black-and-white display.
With the continuous improvement of her family living conditions, TV sets in her home were replaced in time with plasma panels and LCD.
Gradually the first television lost its magic, and was placed on the table as a piece of dusty memory.
At the time of reinstitution of the college entrance exam in 1977, Zhao was too young to experience the first history-making event, though she faintly heard about it.
As early as her elementary school years, Zhao was determined to go to college, looking forward to wearing a red scarf and being elected as Model Student of the Year.
When Zhao reached the age to go to middle school, due to the reform and opening-up drive, the school also had a leap forward in development, equipped with teaching equipment, physical projectors and experimental classes.
Though she has been influenced by the values and views of the outside world, the traditional concepts rooted in her mind in her early age still inspired her to strive to join the Communist Youth League.
She realized her goal and entered Linjiang No. 1 Middle School after three years of hard work in junior high.
In 1995, Zhao was admitted to Jilin Normal University after the national college entrance exam. During four years of university study as an ideological and political education major, she has laid a solid theoretical foundation, and has also cultivated a good professional quality to be a teacher.
In 1999, Zhao graduated from university and returned to teach at a high school in her hometown, located on the Yalu River.
This centenary school, with no first-class facilities but a rich cultural heritage, coupled with rigorous and solid teaching atmosphere, harmonious and simple environment, has been widely recognized and trusted by parents and society.
Having taught for almost 20 years, Zhao has witnessed tremendous changes in education. In the past 40 years since the implementation of reform and opening up policy, more and more modern teaching equipment have been applied in the classroom, which has brought about unprecedented changes in classroom teaching. Meanwhile, new curriculum reform marks the transformation of traditional Chinese educational thought and concept.
These further highlighted the student-oriented teaching methods and motivated students' to participate in creative learning so as to promote their all-round development.
Under the leadership and support of Linjiang Municipal Party Committee and Municipal Government, the school took on a new look after obtaining funds in 2015 to improve its teaching environment, including laying tracks, turfing the playground and renovating the teaching building and dormitory.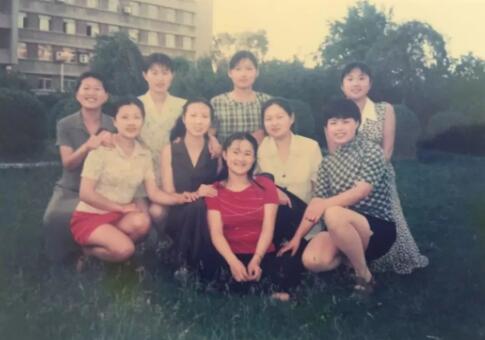 Zhao Xiumin with her classmates in college [Baishan Women's Federation]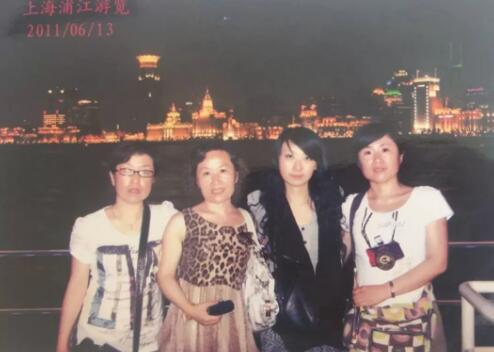 Zhao Xiumin with her colleagues [Baishan Women's Federation]
(Source: Baishan Women's Federation/ Translated and edited by Women of China)
Please understand that womenofchina.cn,a non-profit, information-communication website, cannot reach every writer before using articles and images. For copyright issues, please contact us by emailing: website@womenofchina.cn. The articles published and opinions expressed on this website represent the opinions of writers and are not necessarily shared by womenofchina.cn.

Comments