Woman Delegate | Qian Suyun: Safeguarding Children's Health for Decades
Editor's Note: A total of 2,296 delegates have been elected to attend the upcoming 20th National Congress of the Communist Party of China (CPC). The delegates, covering a broad spectrum, are all outstanding CPC members and have made remarkable achievements in their work. Qian Suyun is one of them.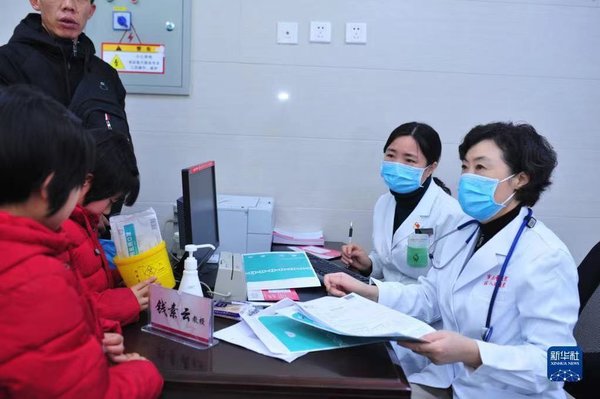 Qian Suyun (L) offers free diagnosis and treatment at Yulin Children's Hospital, in Northwest China's Shaanxi Province, in January 2019. [Xinhua]
"It is the trust of the people that has elected me as a delegate to the upcoming 20th CPC National Congress. I will continue to earnestly fulfill my duties as a delegate," said Qian Suyun, honorary director of the pediatric intensive care unit (PICU) and the internal medicine department of Beijing Children's Hospital (National Center for Children's Health) Affiliated to Capital Medical University.
"As a Party member, I need to shoulder my responsibilities … The work at the PICU is a matter of life and death. Only if I make all-out efforts to treat children can I live up to the public's expectations," Qian continued.
As a veteran pediatrician, Qian has worked at the PICU for 26 years. She has saved hundreds of critically-ill children through her excellent medical skills.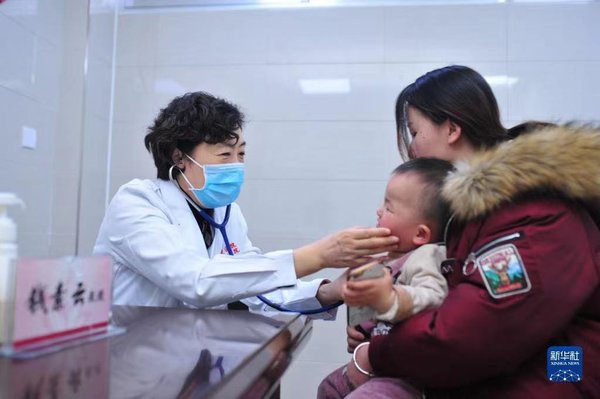 Qian Suyun (L) offers free diagnosis and treatment at Yulin Children's Hospital, in Northwest China's Shaanxi Province, in January 2019. [Xinhua]
As a leading pediatric-intensive-care specialist in China and a member of the national expert panel on influenza, Qian has always been prepared to support other areas as needed. She has participated in the treatment of critically-ill children in emergencies in disaster-stricken and pandemic-affected areas many times. She has also actively taken part in scientific research and teaching.
Since the outbreak of COVID-19, Qian has taken part in the revision of the 8th and 9th versions of the national diagnosis and treatment guidelines for COVID-19, and has conducted the online diagnosis and treatment of child patients.
Qian has been awarded lots of national and municipal-level titles, including the National March 8th Red-banner Holder, the recipient of the Capital May 1st Labor Medal, the Beijing March 8th Red-Banner Holder and the Good Doctor of China, in recognition of her hard work and contributions.
When talking about these awards and honors, Qian stressed that it is the mission of a grassroots-level Party member and the duty of a doctor to treat patients wholeheartedly, adding that she will continue to pay attention to the most urgent and pressing issues in the field of pediatrics and make all-out efforts to safeguard the health of children.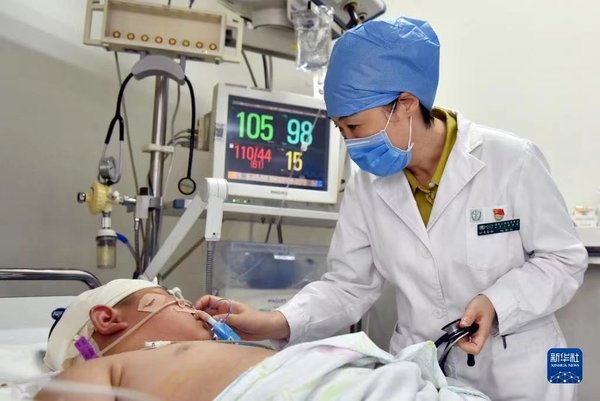 Qian Suyun checks her patient's condition at Beijing Children's Hospital in August 2021. [Xinhua]
(Source: Xinhua, Women Voice and China Women's News/Translated and edited by Women of China)
Please understand that womenofchina.cn,a non-profit, information-communication website, cannot reach every writer before using articles and images. For copyright issues, please contact us by emailing: website@womenofchina.cn. The articles published and opinions expressed on this website represent the opinions of writers and are not necessarily shared by womenofchina.cn.

Comments