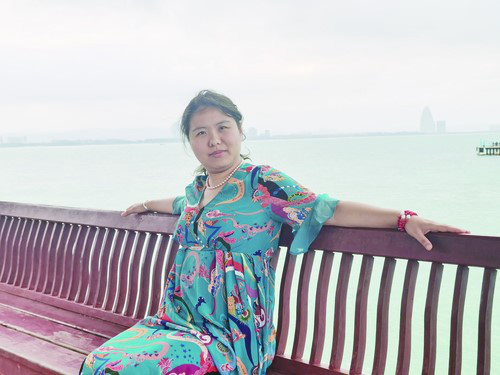 File photo of Xia Sisi [China Women's News]
"You should take preventive measures. Rest assured, I am all right, and I will get better!"
These were the last words that Xia Sisi, a 29-year-old female doctor from Wuhan, the epicenter of the novel coronavirus (COVID-19) and capital of Central China's Hubei Province, said to her husband, Wu Shilei, who is also a doctor in Wuhan. Xia was unfortunately affected with the COVID-19 during her work on the frontline of the fight against the epidemic.
Xia died from the virus on February 23. According to Wu, his wife's condition worsened on the evening of February 6 and the last time they saw each other was on February 7, when she was rescued at the Union Jiangbei Hospital, her workplace.
Many people believed that she would recover, since she was only 29. Wu said it was a completely unacceptable reality to him.
Xia, from the gastroenterology department, had treated patients on the frontline since the epidemic outbreak began in the city. She was infected with the virus after treating a 76-year-old patient.
Wu said his wife was very kind and always took good care of others. Xia's colleagues also gave a high praise to her performance in the work.
She was advised to receive treatment in the ICU when she had breathing difficulties, but she declined, saying she was young and should reserve the insufficient ICU beds for the elderly or those in more serious conditions.
When her condition turned better on January 31, she sent a message to her superior, saying that she looked forward to returning to her post and continuing the fight against the virus with her colleagues when she recovers.
Xia and her husband met and fell in love when they studied at the same university. After graduating from the university, they got married in 2014 and had a 2-year-old son. Wu said he will take good care of their child and their parents.
Hubei Women's Federation extended condolences to the bereaved family of Xia, and conferred the honorary title of the March 8th Red-banner Holder of Wuhan City upon her.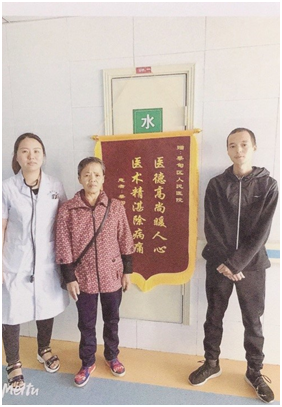 A file photo of Xia Sisi (1st, L), a frontline medical worker at a Wuhan-based hospital, died of the novel coronavirus disease at her workplace [China Women's News]
(Source: China Women's News/Translated and edited by Women of China)