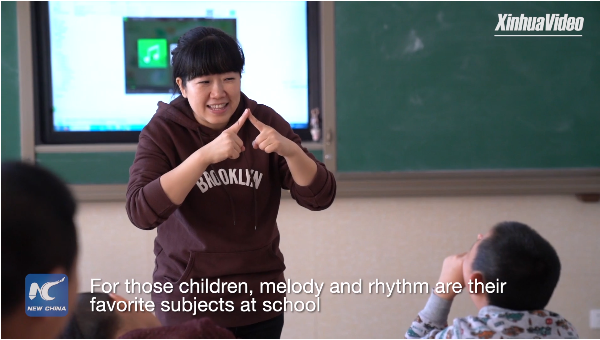 Click the photo to watch the video.
MUDANJIANG, December 4, 2019 (Xinhua) — Zhang Na has served as a music teacher at a special education school in Mudanjiang, northeast China, for 15 years. Most of her students are children with intellectual impairments.
"My students love music and show great sensitivity to music. We would play soothing music to help them with negative emotions," she said.
The special education school, with a history of over 60 years, currently has about 100 students.
Zhang Na gives a music class at a special education school in Mudanjiang, northeast China's Heilongjiang Province. [Xinhua/Wang Jianwei]
Zhang Na gives a music class at a special education school in Mudanjiang, northeast China's Heilongjiang Province. [Xinhua/Wang Jianwei]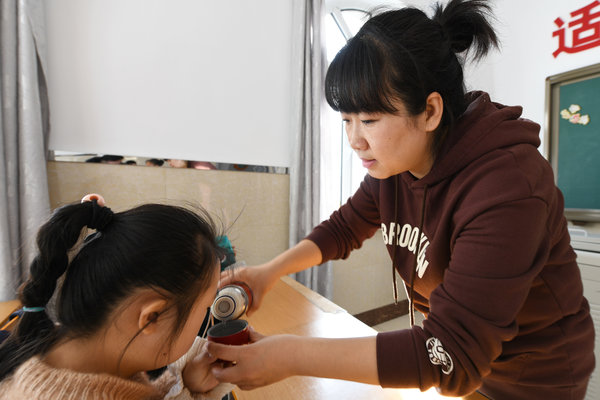 Zhang Na pours water for her student at a special education school in Mudanjiang, northeast China's Heilongjiang Province. [Xinhua/Wang Jianwei]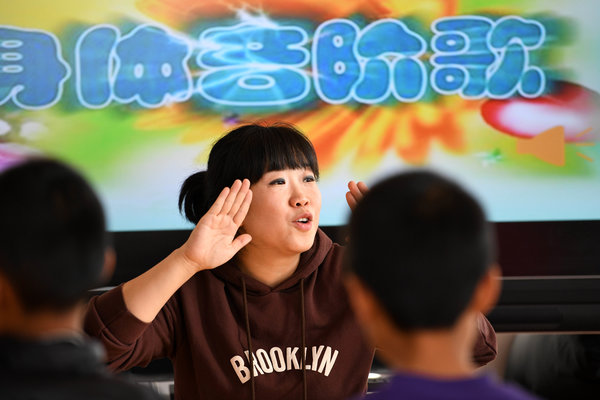 Zhang Na gives a music class at a special education school in Mudanjiang, northeast China's Heilongjiang Province. [Xinhua/Wang Jianwei]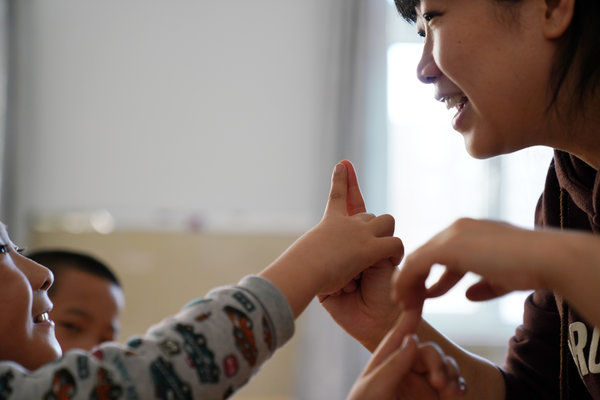 Zhang Na communicates with students at a special education school in Mudanjiang, northeast China's Heilongjiang Province. [Xinhua/Wang Jianwei]
Zhang Na (L) teaches a student to beat a drum at a special education school in Mudanjiang, northeast China's Heilongjiang Province. [Xinhua/Wang Jianwei]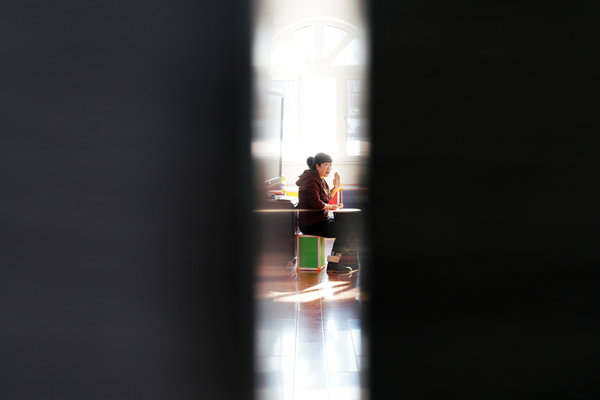 Zhang Na gives a music class at a special education school in Mudanjiang, northeast China's Heilongjiang Province. [Xinhua/Wang Jianwei]
(Source: Xinhua)