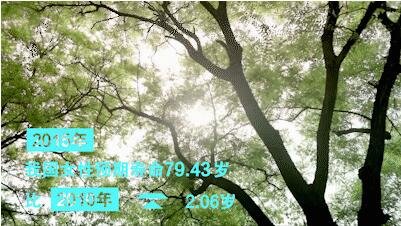 In 2015, the life expectancy for Chinese women was 79.43 years, an increase by some 2.06 years compared to 2010. [Women Voice]
Since the 18th National Congress of the Communist Party of China, the country has made historical achievements in the construction of a healthy China and Chinese women's health has also improved rapidly, according to the latest report.
General Secretary Xi Jinping has reiterated that there can be no moderately prosperous society in all respects without the factor of national health. Women's health has been paid much attention to and remarkable achievements have been made in the past several years.
In 2015, the life expectancy for Chinese women was 79.43 years, an increase by some 2.06 years compared to 2010. Those who have purchased maternity insurance totaled nearly 178 million, some 77.12 million of whom are women. Plus, over 300 million women in urban areas have medical insurance.
In 2016, the percentage of hospital births reached 99.8 percent, two percent higher than 2010. Gynecological diseases rate stood at 25.6 percent, 3.2 percent lower than in 2010 and the management rate of maternal women increased by 7.5 percent, rising to 91.6 percent.
Last year, the urban-rural gap in terms of the mortality rates for women giving birth has been basically eliminated and China was recognized by the World Health Organization as a country with a high performance in terms of maternal and child health.
In recent years, the Chinese government has invested 26.5 billion yuan to develop public services projects for rural women and provide healthcare services during childbirth.
Moreover, the government has paid much attention to cervical and breast cancers and carried out free screenings for rural women. It also allocates 50 million yuan in funds every year to treat impoverished patients.
Since 2011, the All-China Women's Federation set up a special foundation for impoverished mothers with the so-called "two cancers" and over 72,000 women received funds by the end of 2016.
Furthermore, China Women's Development Foundation has donated over 2,400 health expresses, covering 66 million of the underprivileged.
With the development of the Healthy China Initiative, more and more women benefit from further projects concerning people's livelihood and they will live happier lives with a healthier mentality, say officials.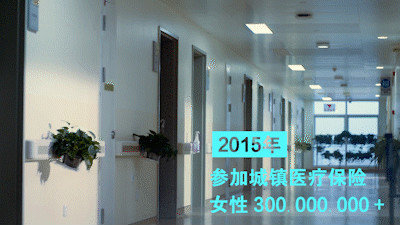 In 2015, over 300 million women in urban areas have medical insurance. [Women Voice]
In 2016, gynecological diseases rate stood at 25.6 percent, 3.2 percent lower than in 2010. [Women Voice]
(Source: Women Voice/Translated and edited by Women of China)