A poster of the educational tour [Yunnan Women's Federation /Tang Chuanbin]
Kunming Women's Federation officially kicked off a lecture tour on August 31 amongst local households to promote family education and traditional Chinese virtues.
"Kunming Women's Federation has organized various campaigns to select model families and popularize their stories in recent years," said Li Zhigong, member of the Standing Committee of Kunming Municipal Committee of the Communist Party of China (CPC), at the launch ceremony.
"The ongoing educational tour, whose theme is 'Our Values and Our Chinese Dream', is an expansion and innovation from the existing campaign with an emphasis upon the selection of representative families."
Li, who is also vice-mayor of Kunming Municipal People's Government in the capital city of southwest China's Yunnan Province, further instructed local government departments to make full use of the educational tour, help the public further strengthen domestic harmony and follow the suit of model families in their daily lives.
Organizers invited five lecturers to speak about the stories of local model families. The five representative families were Li Dongsheng, whose family has been committed to the improvement of water quality and natural environment in Dian Lake; Wang Lanlan, who has taken care of senior residents from so-called "empty nest families" at her residential community; Long Guangyuan, whose family has dedicated themselves to the succession and promotion of ethnic music; a couple of unnamed parents who donated their late child's organs to save other people's lives; and, an armless child, who has gone ahead with life against all kinds of odds.
According to Kunming Women's Federation, the educational tour will travel onwards across the entire region in the following months, aiming to help more people learn the stories of model families and engage themselves in the building of harmonious families as well promoting a better society.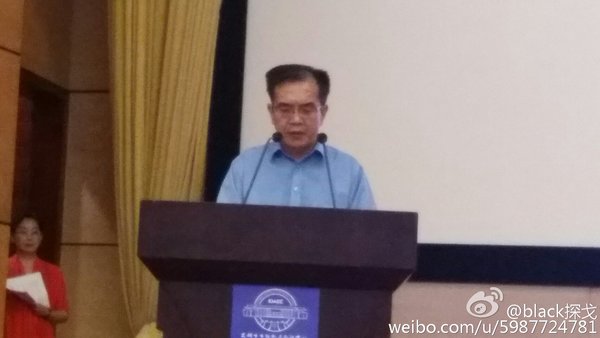 A lecturer speaks about the stories of a model family on the educational tour. [Yunnan Women's Federation /Tang Chuanbin]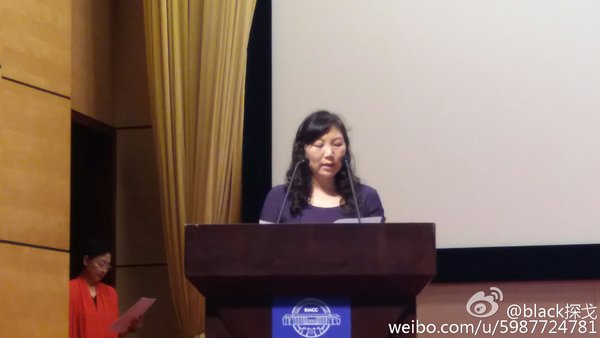 A lecturer speaks about the stories of a model family on the educational tour. [Yunnan Women's Federation /Tang Chuanbin]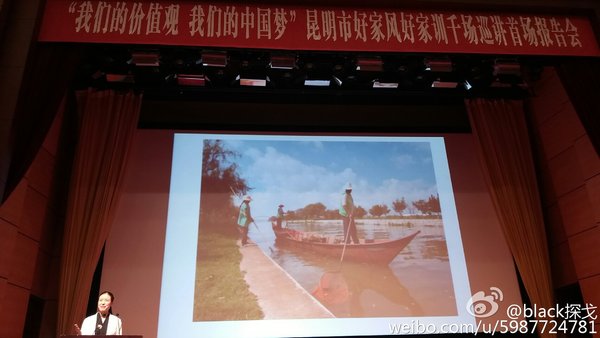 A lecturer speaks about the stories of a model family on the educational tour. [Yunnan Women's Federation /Tang Chuanbin]
A lecturer speaks about the stories of a model family on the educational tour. [Yunnan Women's Federation /Tang Chuanbin]
A lecturer speaks about the stories of a model family on the educational tour. [Yunnan Women's Federation /Tang Chuanbin]
A lecturer speaks about the stories of a model family on the educational tour. [Yunnan Women's Federation /Tang Chuanbin]
(Provided by Yunnan Women's Federation)