Teachers in the public children's library in Yanqing District [China Women's News]
The Children's Libraries Program in Beijing has helped build six central and 17 community-level reading rooms in the city over the past three years.
The project was initiated by the local Social Service Center for Women and Children with the aim of encouraging a greater love of books among under-12s.
One notable feature of the libraries is that picture books make up a majority of the titles available.
The public spaces also have special corners for parents to study and listen to lectures from volunteers.
Ms. Wang, a mother who has been visiting a local children's library for three years said, It enables my baby to read with guidance, accompanied by other kids."
In the Datai community, which is home to 1,224 residents, a children's library opened last May.
By cooperating with a local kindergarten, the library has held 10 activities such as holding drama events on Children's Day.
Ye Guoxing, originator of the project, said, "In the future, we will work hard to build more libraries in mountainous and remote areas and places where migrant children concentrate."
In Shunyi District, the children's libraries consist of one main venue set up in Shunyi Youth and Children's Center, and nine other branches.
The main book hall now has added nearly 7,000 titles since its foundation in March 2016 and holds three activities a week.
To date, the libraries in Shunyi have hosted 800 activities with 160,000 participants.
The libraries are currently managed by two full-time workers and 18 volunteer moms.
They hold parent-child reading, book exchanges and pantomimes regularly, and offer free after-hour courses such as on painting, improvisation, and 3D printing.
Volunteer mom Li Ya'nan said she felt lucky that to be part of the library that she could share their experience in parenting, selecting and reading books for babies with others.
"Even my boy has become a book lover and likes to make handicrafts," she added.
Liu Ling, manager of the Shunyi Children's Library, said, "The positive change in our children and parents is our biggest gain. Children have more interest in books and their fathers and mothers are aware of selecting and reading for them."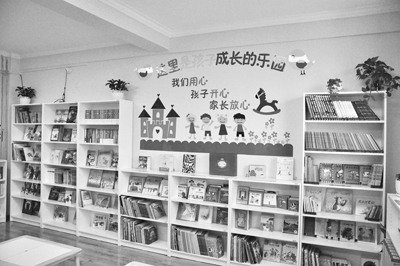 Books in the collection of a children's library in Yanqing District [China Women's News]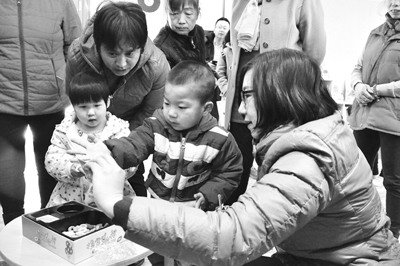 Children play with toys in a children's library in Mentougou District. [China Women's News]
(Source: China Women's News/Translated and edited by Women of China)