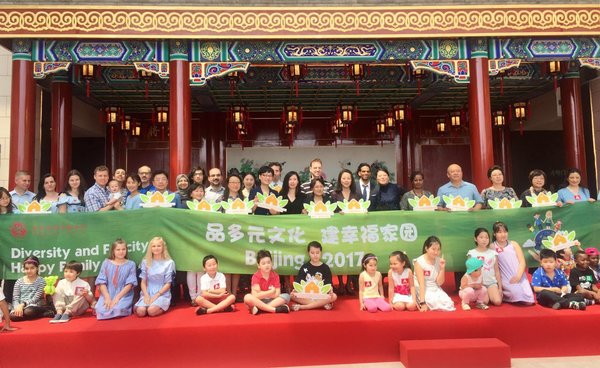 Attendees at the event.[Women of China/ Zhang Yuan]
A special week-long public event to celebrate the International Day of Families kicked off at Beijing Tianqiao Performing Arts Center on May 20.
The event was jointly organized by Beijing Women's Federation and the Foreign Affairs Office of the People's Government of Beijing under the theme of "Diversity and Felicity, Happy Family Day".
The week-long event features exhibitions of families' handmade crafts, Chinese-English children's dramas and traditional Chinese art forms such as folk music and acrobatics.
As an annual event of the federation, the gathering aimed to promote household harmony; enhance cultural construction, and, strengthening exchange between Chinese and foreign families.
Around 400 people including relatives of foreign diplomats from 21 countries participated, along with representatives from the 2016 and 2017 Looking for the Most Beautiful Family campaigns.
Meanwhile, Elsa Tecleab, wife of the ambassador of Eritrea, and Sandra Salamanca, a minister from Colombia, also attended the opening.
Zhao Lijun, vice-president of the federation and staff members from related organizations were present at the launch ceremony.
The International Day of Families coincided with the conclusion of the Belt and Road Forum for International Cooperation in Beijing.
Such activities fully reflected Chinese President Xi Jinping's latest remarks on advancing communication between families of China and foreign nations, organizers said.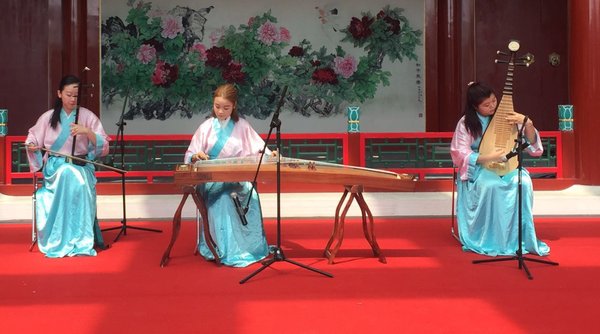 Three women wearing traditional costume perform ancient music. [Women of China/ Zhang Yuan]
Participants paint Peking Opera masks. [Women of China/ Zhang Yuan]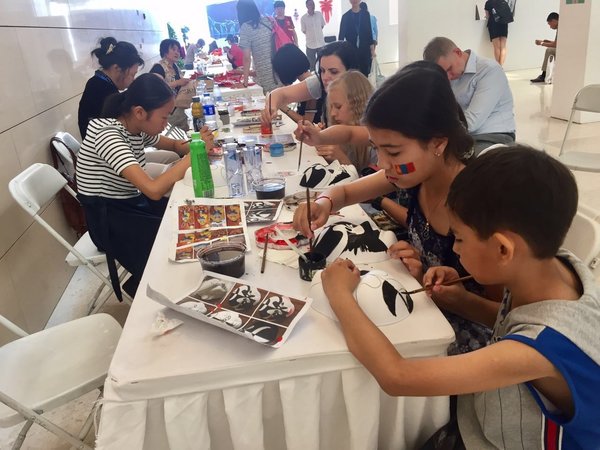 Children produce drawings at the event. [Women of China/ Zhang Yuan]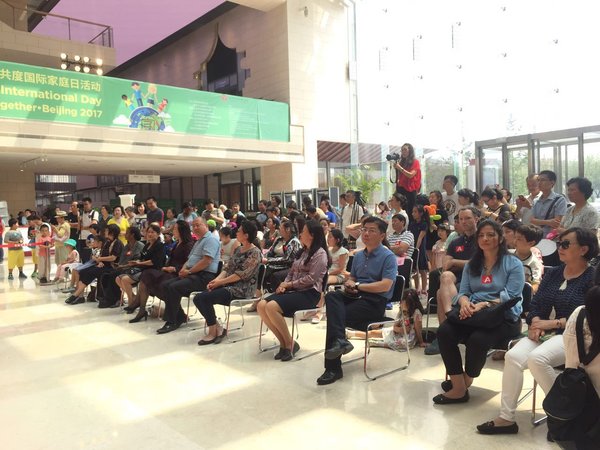 Attendees at the event. [Women of China/ Zhang Yuan]