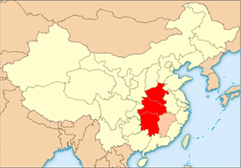 National Program for Women's Development (2011-2020) has been formulated on the basis of the basic principles prescribed in the Constitution of the People's Republic of China, the stipulations of the Law of the People's Republic of China on the Protection of Rights and Interests of Women and other related laws, the purposes of the UN Convention on the Elimination of All Forms of Discrimination Against Women, the Beijing Declaration and Platform for Action adopted at the Fourth World Conference on Women and other international conventions and documents, the general objectives and requirements of economic and social development, and the actual situation concerning women's development and gender equality in China.
I. Guidelines and Basic Principles
1. Guidelines
Hold high the great banner of socialism with Chinese characteristics; be guided by Deng Xiaoping Theory and the important thought of the "Three Represents"; thoroughly apply the Scientific Outlook on Development; carry out the fundamental State policy of equality between men and women; safeguard women's lawful rights and interests; improve the environment for women's development; enhance women's social status; encourage women to exercise democratic rights on an equal footing and according to law, and to equally participate in economic and social development so as to equally benefit from the achievements of reform and development.
2. Basic Principles
(1) The principle of comprehensive development. Based on the basic needs of women's survival and development, focus on addressing practical problems bearing on the immediate interests of women, with a view to achieving women's comprehensive development in political, economic, cultural, social and other spheres.
(2) The principle of equal development. Improve and implement the laws, regulations and policies promoting equality between men and women, pay more attention to social equity, construct a civilized and advanced gender culture, create a favorable social environment, narrow the gap in social status between men and women, and promote the harmonious development of men and women.
(3) The principle of coordinated development. Intensify support for women's development in rural poverty-stricken and ethnic minority areas; narrow the gaps between urban and rural women in per capita income, life quality, culture and education, medical and health services, and social security through improving the rules and regulations, increasing financial input and optimizing project layouts.