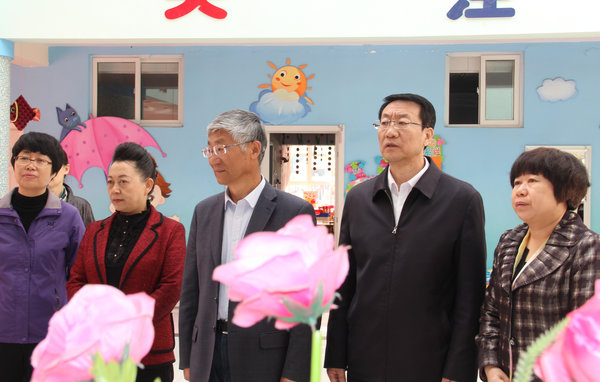 The inspection delegation visits a kindergarten in Wuzhong on April 27. [Ningxia Women's Federation]
A total of 11 members from the top advisory body in northwest China's Ningxia Hui Autonomous Region held an inspection tour about family education in Wuzhong, a city in the region, on April 27.
The visiting delegation was headed by Vice-Chairperson of Ningxia Hui Autonomous Regional People's Political Consultative Conference Zhang Xuewu and accompanied by Vice-President of Ningxia Women's Federation Hao Xiaohong.
During their tour, the political advisors visited a residential community, kindergarten, elementary school and social services center, and held talks with officers and employees there about their work around family education as well as how to ensure the healthy growth of children with an emphasis upon effective communication between parents and teachers.
Later, officials from Ningxia Women's Federation and local authorities in Wuzhong briefed the inspection delegation about the latest developments in their work on family education and other relevant services at a gathering.
In his speech, Zhang gave high credit to the region's work on family education and urged local women's federations to further beef up their efforts in the field.
Local authorities are expected to make a closer implementation of President Xi Jinping's instructions about family education, deepen local children's understanding of core socialist values, help teenagers form positive characters and better adjust themselves to social development, and improve their competence and skills in the joint promotion of domestic education, Zhang emphasized in his address.
So far, the region has included work on family education in the Ningxia Program for Children's Development (2011-2020) and released a Ningxia Circular on the Five-Year Planning of Family Education (2016-2020) to better guide the development of local domestic education.
In addition, it has set up 1,788 parents' schools and 1,577 service stations to promote work on family education, and invited six professional organizations to open hundreds of lectures for the public about the topic concerned this year.
The inspection delegation visits a kindergarten in Wuzhong on April 27. [Ningxia Women's Federation]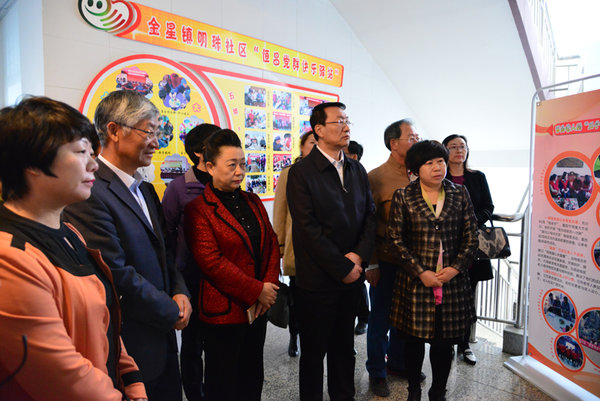 The inspection delegation visits a community in Wuzhong on April 27. [Ningxia Women's Federation]
Visiting political advisors attend a gathering in Wuzhong on April 27. [Ningxia Women's Federation]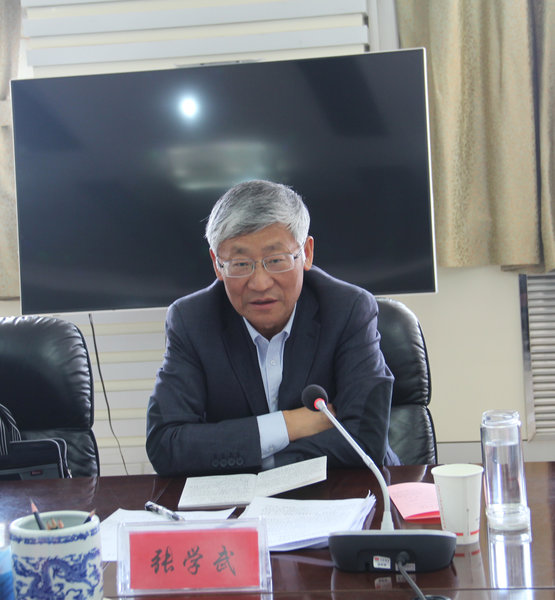 Vice-Chairperson of Ningxia Hui Autonomous Regional People's Political Consultative Conference Zhang Xuewu gives his speech at a gathering in Wuzhong on April 27. [Ningxia Women's Federation]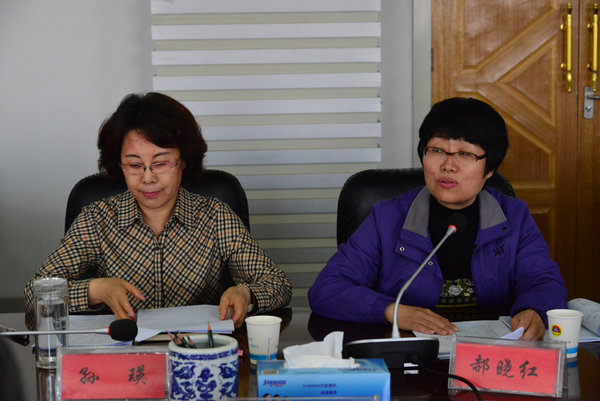 Vice-President of Ningxia Women's Federation Hao Xiaohong (R) gives an introduction about its work on family education at a gathering in Wuzhong on April 27. [Ningxia Women's Federation]
(Provided by Ningxia Women's Federation)