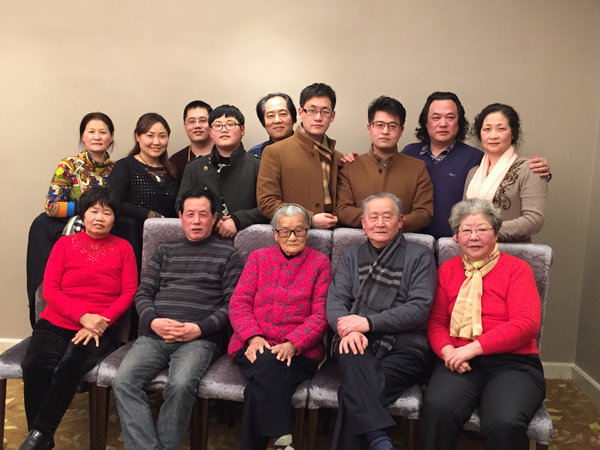 Three generations pose for a picture together. [China Women's News]
A 70-year-old Chinese woman and her eight family members from the city of Yixing, east China's Jiangsu Province, have been dedicated to promoting and preserving the art of Chinese ceramics across the country over the past few years.
Cao Wanfen is considered to be a contemporary accomplished ceramist by experts nationwide while her husband Fan Yuelin has also demonstrated a high aptitude in writing and drawing.
Under Cao's guidance, the whole family including her son, daughter-in-law, daughter and son-in-law all have acquired remarkable skills in making ceramic artworks.
Due to their great efforts, they also set up a training school to teach more young people who have shown their interest in learning the traditional art. More than 50 youngsters have taken part in their training and eight of them have been recognized for their proficient techniques.
Being an elderly woman over 70, she even accepted a physically impaired young man as her apprentice. With Cao's careful instruction and teaching, the man has become an outstanding young practitioner.
Apart from advancing the art, they have also given support totaling around 8,000 yuan (U.S.$ 1,200) each year to two local sisters surnamed Zhang in the local region for the past few years. In addition, they even made donations worth over 60,000 yuan (U.S.$ 9,100) each year to some 13 students from low-income families in northwest China's Shaanxi Province.
According to workers in the local community, Cao's family has always been the first one to donate in multiple charity events to spread their positive energy to society.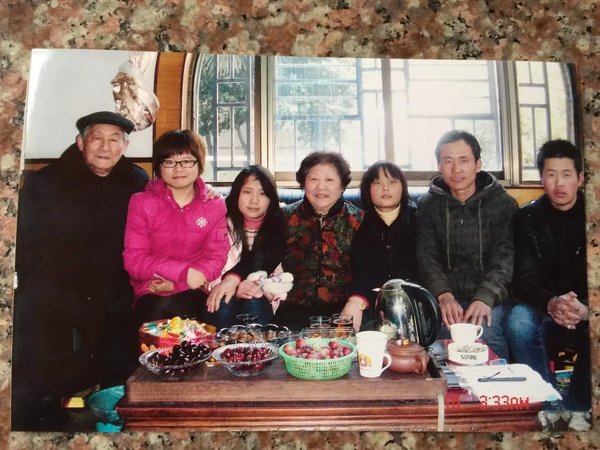 Cao Wanfen and her husband in the New Year of 2013 celebrate with orphans from the county of Yongshou, northwest China's Shaanxi Province. [China Women's News]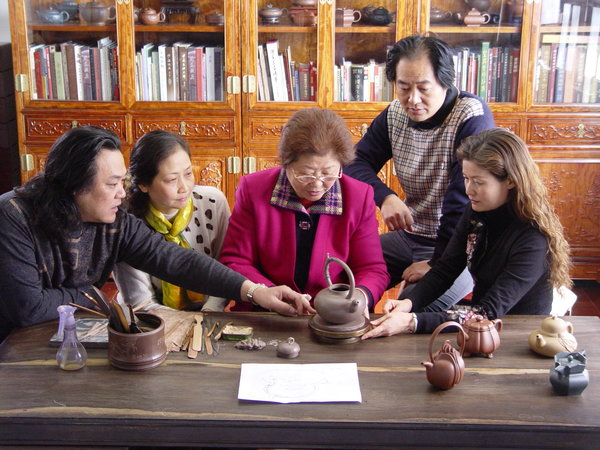 Cao Wanfen, China's contemporary ceramist, along with her children. [China Women's News]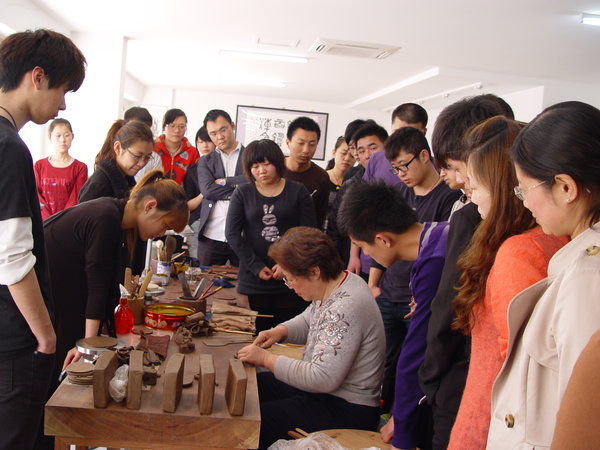 Cao Wanfen imparts traditional ceramics-making skills to her students. [China Women's News]
Cao's daughter Fan Jiahua and her daughter-in-law visit and fund the impoverished children. [China Women's News]
(Source: China Women's News/Translated and edited by Women of China)