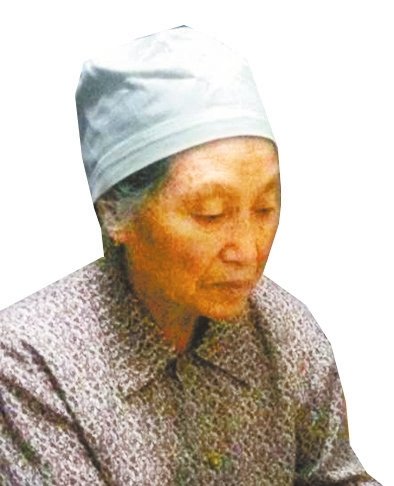 Hu Yun'e, a senior woman has dedicated herself to serving the Party for 55 years. [Henan Daily]
A 78-year-old woman from central China's Henan Province, recently shared her experience of being a Communist Party of China (CPC) member, with the aim of inspiring China's younger generation to contribute themselves to serving their nation.
According to Hu Yun'e, she started to work in a local factory in 1958 and was assigned responsibility for the maintenance of its fleet of vehicles. She said, "Repairing cars is manual labor. I have strength just like the male workers. I spared no efforts to fulfill my responsibility so as to live up to my leader's trust."
The senior woman stated that she and several comrades took the oath to join the CPC in their workshop in 1961. Although many years have passed, she said she still felt excited as long as she thought of the moment of becoming a Party member. She said firmly then, "I will closely follow the path of the Party my whole life."
She recalled that working conditions were dire at that time. Even being the only female worker in their team, she always took the lead in finishing the task with due diligence. She claimed that Party members should unconditionally play their parts in doing heavy work.
Hu's daughter said that her mother actively takes part in some activities held by the Party branch in the local region and still enjoys reading a faded copy of the Party Constitution at home.
Under Hu's education and influence, many of her grandsons and granddaughters have already joined the CPC. Hu said that she often told her grandchildren to remember their status to discipline themselves and be dedicated to serving the masses.
(Source: Henan Daily/Translated and edited by Women of China)
Please understand that womenofchina.cn,a non-profit, information-communication website, cannot reach every writer before using articles and images. For copyright issues, please contact us by emailing: website@womenofchina.cn. The articles published and opinions expressed on this website represent the opinions of writers and are not necessarily shared by womenofchina.cn.