Yu Lan gives an interview. [People.com.cn]
Yu Lan, 98, a famous actress who is particularly well known for her roles in many much-loved 1960s movies, recently spoke to reporters about her experience of working in the Chinese film industry.
In the report General Secretary Xi Jinping delivered during the 19th National Congress of the Communist Party of China (CPC), he said: "Without full confidence in our culture, without a rich and prosperous culture, the Chinese nation will not be able to rejuvenate itself."
The cultural confidence of the Chinese nation not only derives from the country's long history, but also from the excellent literature and art works appearing along with the history and those people who have participated in creating those works.
Many of those familiar with Yu will be reminded of when she played Jiang Zhuyun, a Chinese revolutionary martyr, in the movie Living Forever in Burning Flames, which was adopted from the novel Red Crag.
After the policy of reform and opening-up implemented in 1978, Yu became more engaged in the behind-the-scenes aspect of filmmaking.
Remarkable Roles
There are many photos in Yu's home, which show her achievements, and in one old photo, she is meeting with late Premier Zhou Enlai. At that time, Yu played the role of Zhou Lian in the film A Revolutionary Family, which was highly praised by Zhou.
The film won many honors for Yu, including the Best Actress Award of the Moscow International Film Festival. In the film, Zhou Lian grew into a revolutionist from a common housewife.
The shooting process encountered many difficulties, since the role required Yu to play Zhou from 16 until she became an elder woman. This was impeded by the limitations of the make-up skills at the time.
"I posted a lot of paper onto my face, but it was not harmonious with my facial moves, so I do not think it was a successful performance when I acted as an elder woman," Yu recalled.
Derives from the People
Yu left a deep impression on others with her performances, and she has always adhered to the principle of getting inspiration from common people.
When she participated in the film Longxu Ditch, she needed to act as a Beijing woman called Cheng Niangzi.
"At that time, I was not sure whether I could play the role well, so I visited many places where there were households to get inspiration of the role from real life," Yu said.
"At that time, I was pregnant," she added.
"There are hundreds of methods for literary and artistic creation, but the most fundamental, crucial and reliable one is to take root in the people and their lives," Yu concluded.
Dedicated to Children's Film in Her 60s
After the reform and opening-up policy was implemented, more attention was paid to the growth of adolescents, whilst the 60-year-old Yu was appointed as first director of Beijing Children's Film Studio.
When referring to her experiences, Yu said: "I had never been a leader before. I just wanted to unite all the people together for the development of Chinese children's film industry initially."
Furthermore, Yu also made many achievements as director, such as making Four Buddies, Brother's Echo and Yong Peng Dehuai, all of which won prizes at home or abroad.
Except for fully presenting positive work for children and teenagers, Yu has never stopped calling for a good environment for the development of children's film.
Yu Lan poses for a photo with late Premier Zhou Enlai. [People.com.cn]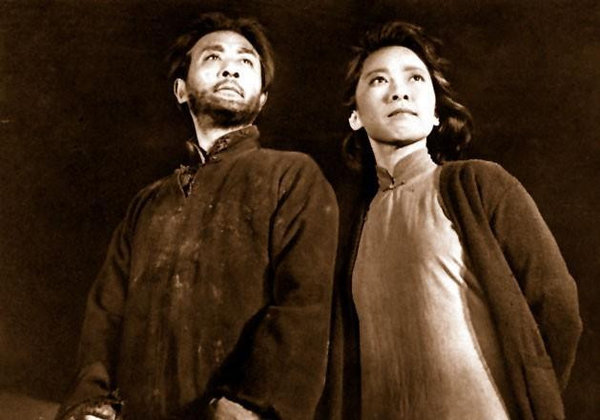 Still of the film Living Forever in Burning Flames. [People.com.cn]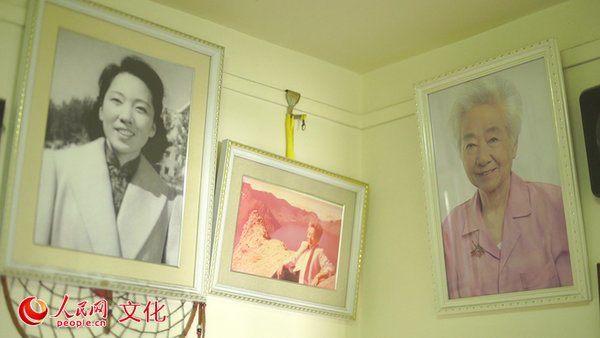 Photos in Yu's house [People.com.cn]
(Source: People.com.cn/Translated and edited by Women of China)