The All-China Women's Federation hosted a reception in the Great Hall of the People on March 7 in Beijing to celebrate International Women's Day. [Women of China/Fan Wenjun]
To commemorate International Women's Day, the All-China Women's Federation (ACWF) hosted a reception in the Great Hall of the People on March 7 in Beijing.
On behalf of the ACWF, Shen Yueyue, vice-chairperson of the Standing Committee of the National People's Congress and ACWF president, extended a warm welcome to guests from home and abroad, and expressed her best wishes to women of all ethnic groups and all walks of life in China, as well as others around the world.
In her speech, Shen noted that over the past year the Communist Party of China (CPC) Central Committee, headed by General Secretary Xi Jinping, have grasped the overall domestic and international situation; adhered to the basic tone of "seeking progress while maintaining stability"; and, ensured a good start to the country's 13th Five-Year Plan.
Shen further called on "sisters and friends" from around the world to join hands to speed up efforts for the construction of a community with a shared future by all human beings, and for the development of a harmonious world of all-win cooperation.
Song Xiuyan, vice-president and first member of the Secretariat of the ACWF, presided over the reception. The over 1,000 guests included Party and State leaders, government officials, ACWF senior officials and members, female academics from the Chinese Academy of Sciences and the Chinese Academy of Engineering, women NPC deputies and CPPCC (Chinese People's Political Consultative Conference) members from the special administrative regions of Hong Kong and Macao, as well as female generals, March 8th Red-banner Holders and representatives from all walks of life.
Guests from abroad included female diplomats, spouses of diplomats, women representatives from UN organizations in China, foreign experts and their spouses, and expats who have made contributions to the development of women and children in China.
International Women's Day, celebrated annually on March 8, has more than 100 years of history. It is a festival for women of the world to pursue equality, peace and development, and also an occasion for women to celebrate the great contributions and achievements they make in economic and social progress globally.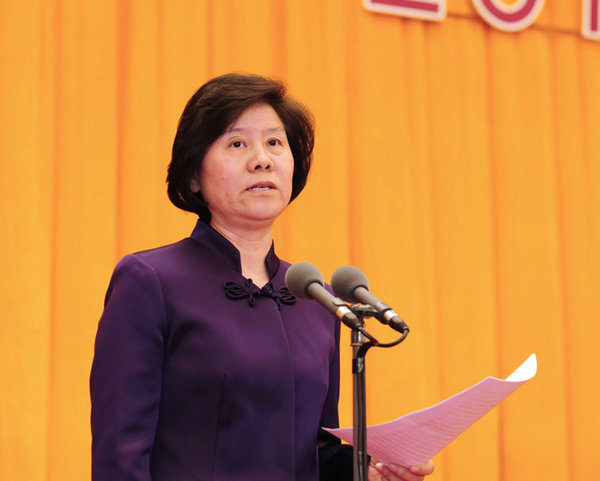 Shen Yueyue, vice chairperson of the Standing Committee of the National People's Congress and ACWF president, delivers a speech. [Women of China/Fan Wenjun]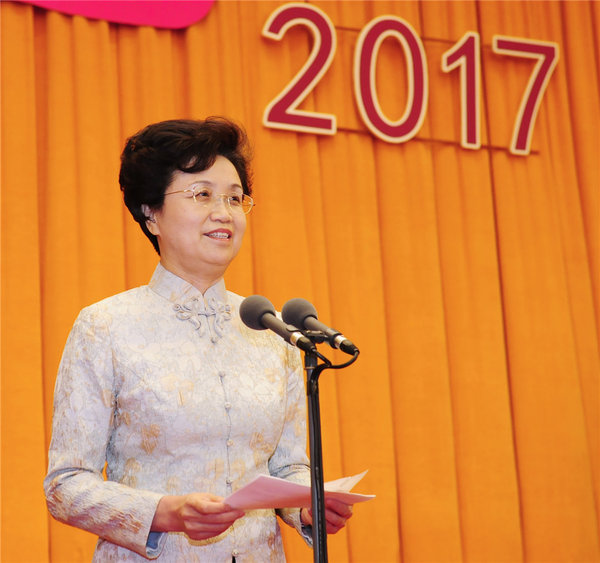 Song Xiuyan, vice-president and first member of the Secretariat of the ACWF, presides over the reception. [Women of China/Fan Wenjun]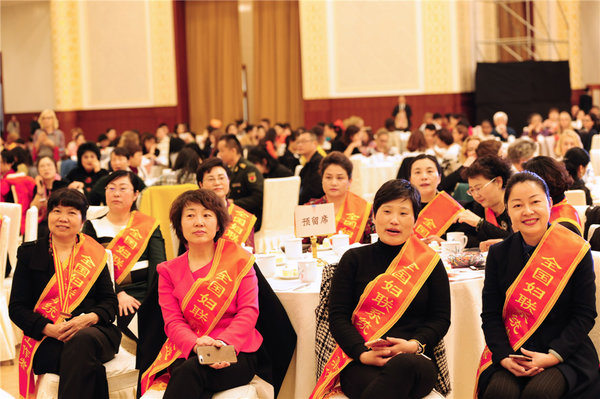 Representatives from the All-China Women's Federation [Women of China/Fan Wenjun]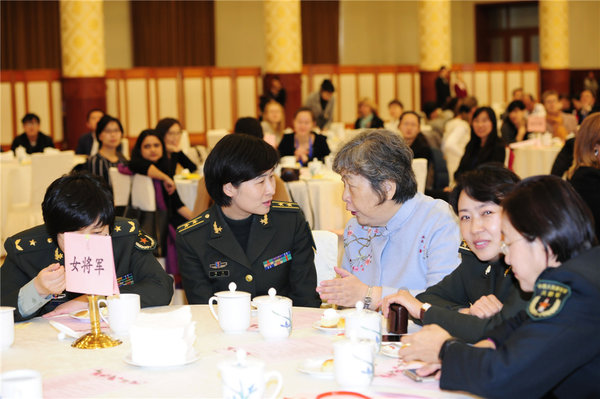 Guests to the reception include female generals. [Women of China/Fan Wenjun]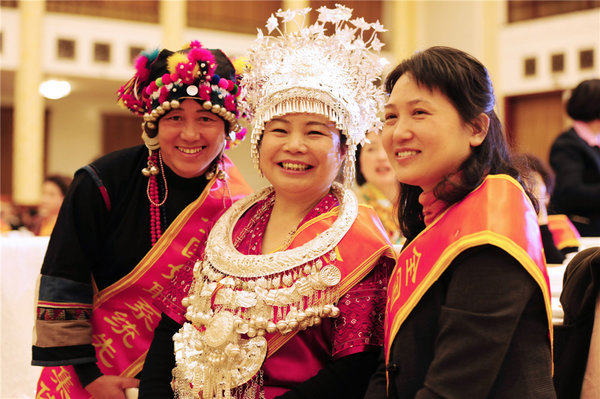 Attendees from ethnic groups [Women of China/Fan Wenjun]