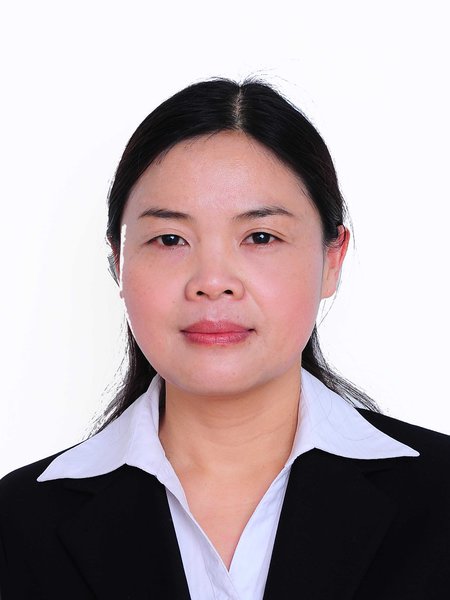 Qin Kaimei[Women of China]
Since 1988, Qin Kaimei, 45, has been working as a village teacher in Haokou, a town of central China's Hubei Province. She never loses focus or motivation, devoting herself fully to education and her students. With a dream of becoming a truly excellent teacher, Qin nurtures her students with her professional knowledge and deep love.
As a substitute teacher in a rural area, Qin earns a slender income. However, she often takes part in education-based studies in order to improve her skills. To create a comfortable learning environment and enlighten students by appealing to their broad range of interests, she exchanges ideas with her students, guiding and encouraging them in an amiable way. For the underachievers, Qin spends a great deal of herspare time to communicate with them and provide extra tutoring, helping them regain confidence and get back on track with their goals.
Qin also cares deeply about the feelings of her students. In the town of Haokou, most young couples leave their hometown and go to work in urban areas, leaving their children behind at home. With a lack of parental care, many students reveal in their writing that they sometimes feel alone and yearn for the love of their parents. Moved by their personal circumstances and emotions, Qin will often buy stationery and books for her students, treating them as if they were her own children. Sometimes, Qin even invites the lonely-feeling children into her home for dinner, inviting them to accompany her and her daughter when they visit parks and bookstores on weekends.
And on top of her great efforts that she already exhibits on the job and the daily care she shows toward the students, Qin even sacrifices herself for her beloved pupils.
In the morning of June 10, 2014, Qin was giving a class as usual when a gang member carrying explosives and weapons snuck onto the school campus and intruded right into Qin's classroom. The students were terrifiedand fell into a panic. To stabilize the intruder's emotions and ensure the safety of her students, Qin proposed leaving herself in the classroom as hostage and releasing the students. As a result of her quick thinking and impressive calmness under pressure and distress, Qin bought enough time for the police to arrive and shoot down the gang member, with all 52 students ultimately leaving the classroom without a scratch.
When confronted with life-threatening danger, Qin showed the tact, bravery and selfless dedication of a truly exceptional contemporary woman. The story of her actions attracted a great deal of attention and stirred up deep reflection among society, spreading positive energy to all the people.
Her devotion is commended by many teachers, students and their parents, whom she inevitably be friends. In the future, Qin is determined to continue contributing her time, effort and life to the community as a village teacher.