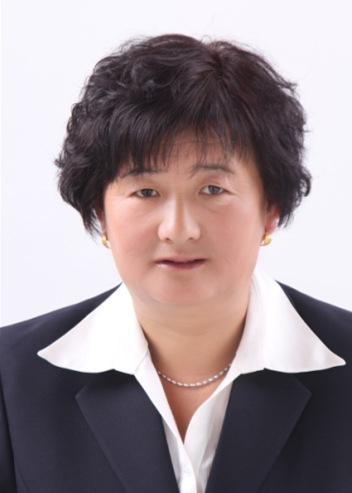 Li Yuanmin [China Women's News]
Li Yuanmin, 51, has been devoting most of her time to leading her fellow villagers in breaking free from poverty and achieving prosperity as well as to promoting ethnic unity since being elected in 2012 as the CPC (Communist Party of China) village branch secretary and director of the village committee in Gaimai Village of Yining County, in northwest China's Xinjiang Uygur Autonomous Region.
As a Han woman, Li grew up with her peers in the village where 90 percent are of ethnic-minority groups and when she was little was affectionately nicknamed Jiemila by the Uyghur villagers, a name that translated to "beauty" in Chinese. She speaks the Uyghur language fluently and has a deep understanding of the local traditions. She has been renowned among the villagers and people across the region for decades, as she is always ready to give up her own time selflessly in order to help others with their daily lives. She offered clothing and shoes to an impoverished elderly man named Yushanjiang for free for two decades until he passed away. She paid the medical treatment fees for an elderly man named Maihe Bulizan, who was dealing with abscesses, and cared for him until he recovered. She also raised money for a girl named Aman Guli, who suffered from heart and kidney disease. Furthermore, she often goes to the nursing home to watch a girl named Kailiman, who became hemiplegic, and offers gifts to the working staff.
After becoming the village head in 2012, Li has taken ethnic unity as her top priority and strives to improve the villagers' living conditions, to care about their hardships and to solve conflicts and disputes among them. Li sent a boy who dropped out of school due to family poverty back to school. She helped a villager named Xidan rebuild his house. She also persuaded a woman who left her home because of domestic violence to return home and mediated the couple's relationship. Furthermore, she went to her local grocery store and picked up a bundle of goods worth about 10,000 yuan (U.S. $1,599) to bring to a man named Kamula and his elderly mother, who both lead a hard life.
Under the leadership of Li, more than 600 households in the village have had access to running water; the construction work for a 7-kilometer pavement project has been started with raised fund of about 300,000 yuan (U.S. $47,970); the house site problem of 40 households has been solved; a 3-kilometer water-tight channel has been built with a fund of more than 300,000 yuan (U.S. $47,970); the dangerous houses of 50 impoverished households have been renovated; a total of 260 households have moved into their new houses, with each household receiving a subsidy of 20,000 yuan (U.S. $3,198); and 40 low-income households have also moved into their new houses.
In Li's eyes, each household of different ethnic groups in the village belongs to a family, and thus all of them are relatives and friends.
After the terrorist attack happened in Urumqi — capital city of Xinjiang — on July 5, 2009, Li traveled to various counties and cities throughout the region to deliver speeches among the public, to call on the masses to help maintain ethnic unity. "I delivered the speeches to help the masses realize that we should cherish our hard-earned ethnic unity," she said.