Foreign students from China Women's University (CWU) have been doing their part in China's anti-novel coronavirus epidemic efforts since the novel coronavirus outbreak.
The Chinese people's unity, courage and kindness at such a tough time has amazed, inspired and touched Esha Iqbal, a postgraduate student from Pakistan.
She released a video of touching anti-virus stories in the Urdu language on her Facebook account several days ago, appreciating China's measures to contain the spread of the virus.
The video drew a lot of attention in Pakistan. Then, she was encouraged by one of her professors to produce such a video in English, a more popular language in the world, so it could reach more viewers.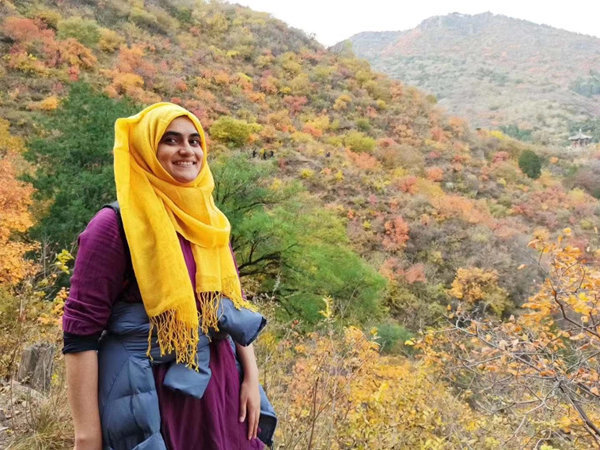 Esha Iqbal from Pakistan [For Women of China]
Iqbal said that, as a student majoring in social work, she hopes to do what she can to fight the epidemic side by side with Chinese people.
China has become her second hometown. She is willing to become a bridge for cultural communication between China and Pakistan and tell good stories of China, Iqbal added.
Yantee Naraydoo from Mauritius [For Women of China]
Yantee Naraydoo from Mauritius, decided to contribute her efforts as a volunteer after she learned about so many great medical workers in the battle against the epidemic. Naraydoo said she would like to express her deep respect to China, a great country, and to the medical staff who have been treating virus-infected patients and sticking to their posts.
Razia Saramad from Afghanistan [For Women of China]
Razia Saramad, from Afghanistan, said that she has understood what is human nature and the significance of hard work and how to be a better person. She has witnessed the courage and fearlessness of Chinese people to sacrifices themselves to save the lives of others.
In the face of the epidemic, the Chinese work together and they are willing to help others. Everyone is engaged in the fight against the epidemic, she added.
Saramad said she is willing to help China as much as she can. She believes that China has the ability to overcome the epidemic, and the Chinese will embrace happiness again as long as they live through the tough days.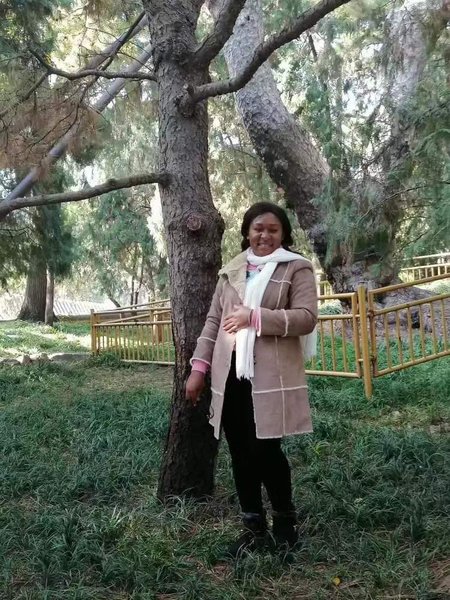 Queenta from Cameroon [For Women of China]
Queenta from Cameroon, gave a thumbs up to the efforts made by the Chinese government, enterprises, medical teams, donors and the international community in various aspects of epidemic prevention and control, and she said that the Chinese government has adopted good measures to deal with it.
She is eager to publicize the scientific protection knowledge and China's good experience and practice, hoping to spread an optimistic attitude and positive energy.
Tanzanian student Maryam Hamdu Khalfan [For Women of China]
Tanzanian student Maryam Hamdu Khalfan said China has taken effective measures to curb the outbreak and she is convinced of China's victory over the virus. She said that (foreign students) and the Chinese are a family, and they will unite together, being not afraid of any hardships. She believes China will surely win, and she wishes China to be stronger.
China Women's University is a women's university affiliated to the All-China Women's Federation. With 70 years of development, it has become one of the major higher education institutions to cultivate Chinese women talents.
(Source: China Women's News/Translated and edited by Women of China)