Song Xiuyan visits a community, listening to the voices of women. [Women Voice]
All-China Women's Federation (ACWF) Vice-President Song Xiuyan, who is also First Member of the Secretariat of the ACWF, conducted an inspection tour in south China's Guangdong Province from March 27-30.
Song praised the achievements the Guangdong Women's Federation (GWF) has made. She hopes the GWF can accumulate more experiences that can be used for future reference.
Mao Li, who works at Shawan Community in Guangzhou, capital of Guangdong Province, said serving the people has enhanced her social integration.
Staff working at Women's Home in a digital product mall in Dongguan, said the women's federation has helped them attend training courses and take part in fellowship activities.
During the inspection, Song learned about issues that attracted women's special attention, listened to grassroots women's voices and put forward several requirements for the work of women's federations.
First of all, women's federations at all levels should act according to Xi Jinping Thought on Socialism with Chinese Characteristics for a New Era and promote the reform of local women's federation with higher demands and more forceful measures.
Secondly, the work of the women's federations should serve the Party's demands, and safeguard the legitimate rights and interests of women at the same time.
Thirdly, officials should deepen the reform of the grassroots women's federations by building flexible and diverse organizations, and coming up with innovative and enriching activities.
Song Xiuyan visits a community, listening to the voices of women. [Women Voice]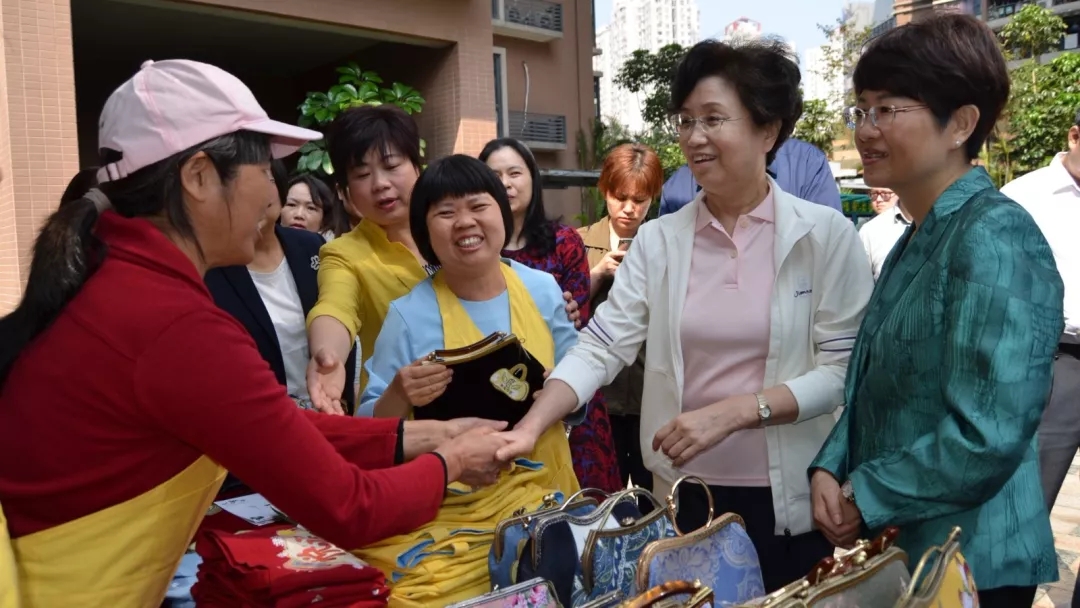 Song Xiuyan visits a community, listening to the voices of women. [Women Voice]
(Source: Women Voice/Translated and edited by Women of China)