In response to a call for spreading the spirit of the 19th National Congress of the Communist Party of China (CPC), as announced by the All-China Women's Federation (ACWF), organizers from south China's Guangdong Province recently held 7,461 promotions, attracting 500,000 participants offline and 6.4 million people online.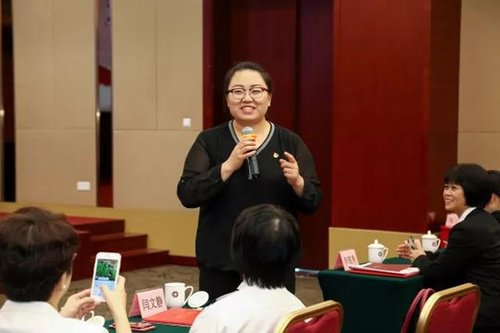 Yan Wenjing [Women Voice]
Yan Wenjing, a female delegate to the 19th CPC National Congress, is a well-recognized Party head of the public transportation group in Zhongshan, a city in Guangdong.
As a young official, Yan constantly explores new approaches to promotion, including by using WeChat and other social media apps to share the latest information and videos.
Yan also pays attention to families in poverty. She asks them about their needs and opinions and expands channels to work with more volunteers to provide help.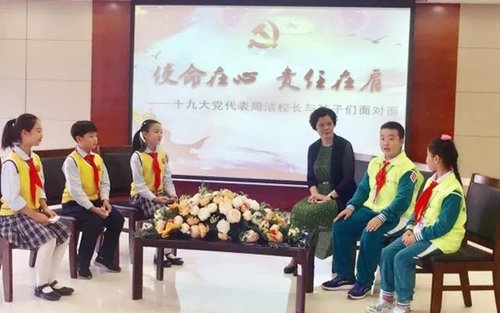 Zhou Jie (R3) communicates with primary school students. [Women Voice]
Zhou Jie is the president of Huayang Primary School in the Tianhe District of local city Guangzhou. She devotes herself to giving every child a fair and high-quality education.
"Our teachers not only give standard lessons, but also teach students how to be a good person and how to implement the core socialist values," says Zhou.
Feng Ling [Women Voice]
Feng Ling, Secretary of the Party group of Guangdong Women's Federation, went to departments, enterprises, campus and communities to publicize the Congress spirit to female officials, media workers, college students and teachers.
Feng's speeches explain how to make contributions to the new era as a woman. She interprets the Congress report from four perspectives, namely "New Era, New Thoughts, New Journey and New Requirements".
Wu Yuexi, a representative of the people, says she feels excited after listening to Feng. She wants to do as much as she can to provide eco-friendly food for the public.
Li Shaoming, Party secretary of the foreign language department in Guangdong Female Vocational and Technical College, says a Party member and teacher should put the Congress spirit into practice and fulfill the responsibility of being a guide on student living and maturity.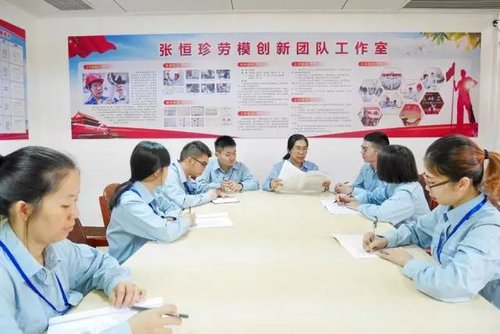 Zhang Hengzhen (C), chief mechanic of the Maoming branch of China Petrochemical Corporation, communicates with local people. [Women Voice]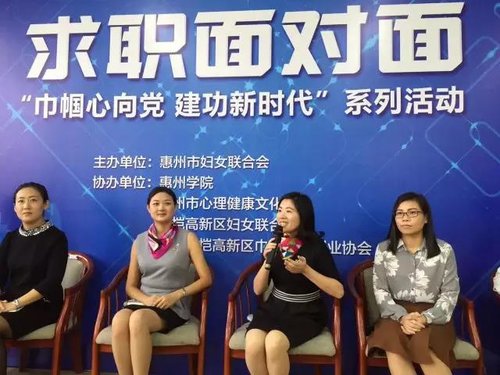 Huizhou-based engineer Wang Min delivers a speech. [Women Voice]
(Source: Women Voice/Translated and edited by Women of China)