Head Nurse in Leprosy Hospital Honored as Ethical Role Model
Panmeier, head nurse of a leprosy hospital in in Huzhou City of East China's Zhejiang Province.[Provided to Women of China]
Pan Meier, head nurse of the Shangbai Inpatient Department of the Zhejiang Institute of Dermatology and Hospital for Skin Diseases, a leprosy hospital, in Huzhou City of East China's Zhejiang Province, was honored as the National Ethical Role Model for 2019 because of her persistence in the nursing of lepers for 23 years.
Pan graduated from Huzhou Health School in 1996 and became a nurse at the Inpatient Department of Shangbai Hospital, one of the earliest leprosy hospitals in China.
Gradually influenced by a previous head nurse who treated patients just like family members, Pan knew that she was destined to form a lifetime attachment to this mountain village.
Pan Meier takes care of a patient.[Provided to Women of China]
Caring for leprosy patients is what ordinary people can hardly imagine. But for Pan it is what she has done for more than 20 years. It requires courage and patience, and more importantly, a respect for life, she said.
Drugs can only treat the body, but love is the most amazing medicine. Over the past years, Pan has gained a deeper understanding of the value and significance of her job.
Speaking of her goal in life, Pan said, "I want to let every leprosy rehabilitator live with dignity and let more people care for them."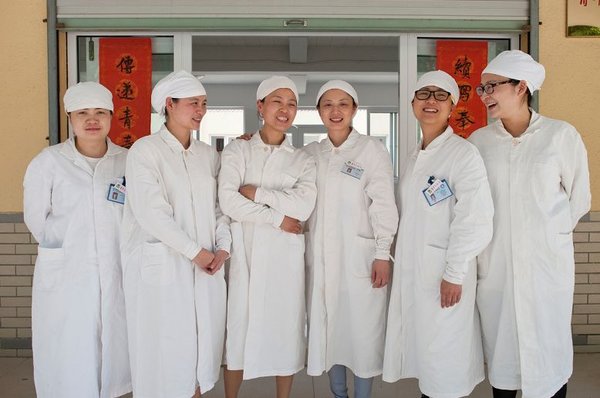 Pan Meier (R3) and the medial team for leprosy. [Provided to Women of China]
To achieve better therapeutic effect for the patients, Pan kept exploring nursing techniques to reduce their suffering.
As limb ulcers are one of the most common complications of leprosy patients and are most likely to affect the patient's life, Pan led other nurses and caregivers to improve the disinfectant and dressing for ulcers. In addition, she taught patients common methods of preventing ulcers and helped them develop good living habits to prevent amputation.
Pan also provided mental treatment for patients. The psychological counseling service project carried out by her team has been listed as one of the major achievements of the leprosy discipline by the China Association for Science and Technology.
In 2009, Pan won the 42nd Nightingale Award for Excellence in Nursing. After that, she received many job offers from big hospitals, but she didn't take them. "Patients need me. They are afraid that I will leave and I can't let them down."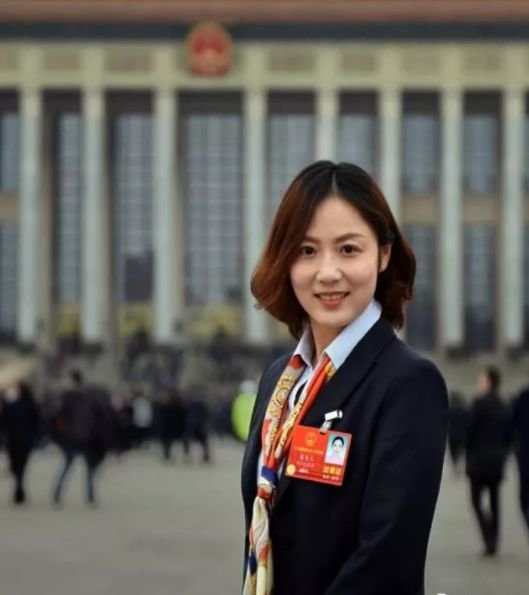 Pan Meier attends the annual session of the 13th National People's Congress as a deputy in 2018. [sohu.com]
In 2018, Pan attended the first plenary session of the 13th National People's Congress (NPC) as a deputy for the first time. During the session, she explained leprosy to other deputies.
"Only by enabling more people to know about leprosy can we further eliminate the misunderstanding about it and the discrimination against leprosy patients," she said.
(Source: China Women's News/Translated and edited by Women of China)
Please understand that womenofchina.cn,a non-profit, information-communication website, cannot reach every writer before using articles and images. For copyright issues, please contact us by emailing: website@womenofchina.cn. The articles published and opinions expressed on this website represent the opinions of writers and are not necessarily shared by womenofchina.cn.

Comments