Delegates Share Feelings, Thoughts at Follow-up Meetings to 12th NWC
Delegations to the 12th National Women's Congress (NWC) held meetings from October 30-31 in Beijing to learn about the address given by the Communist Party of China (CPC) Central Committee and the work report given by the 11th Executive Committee of the All-China Women's Federation (ACWF) to the 12th NWC.
Many of the delegates shared their insights and feelings at the meetings.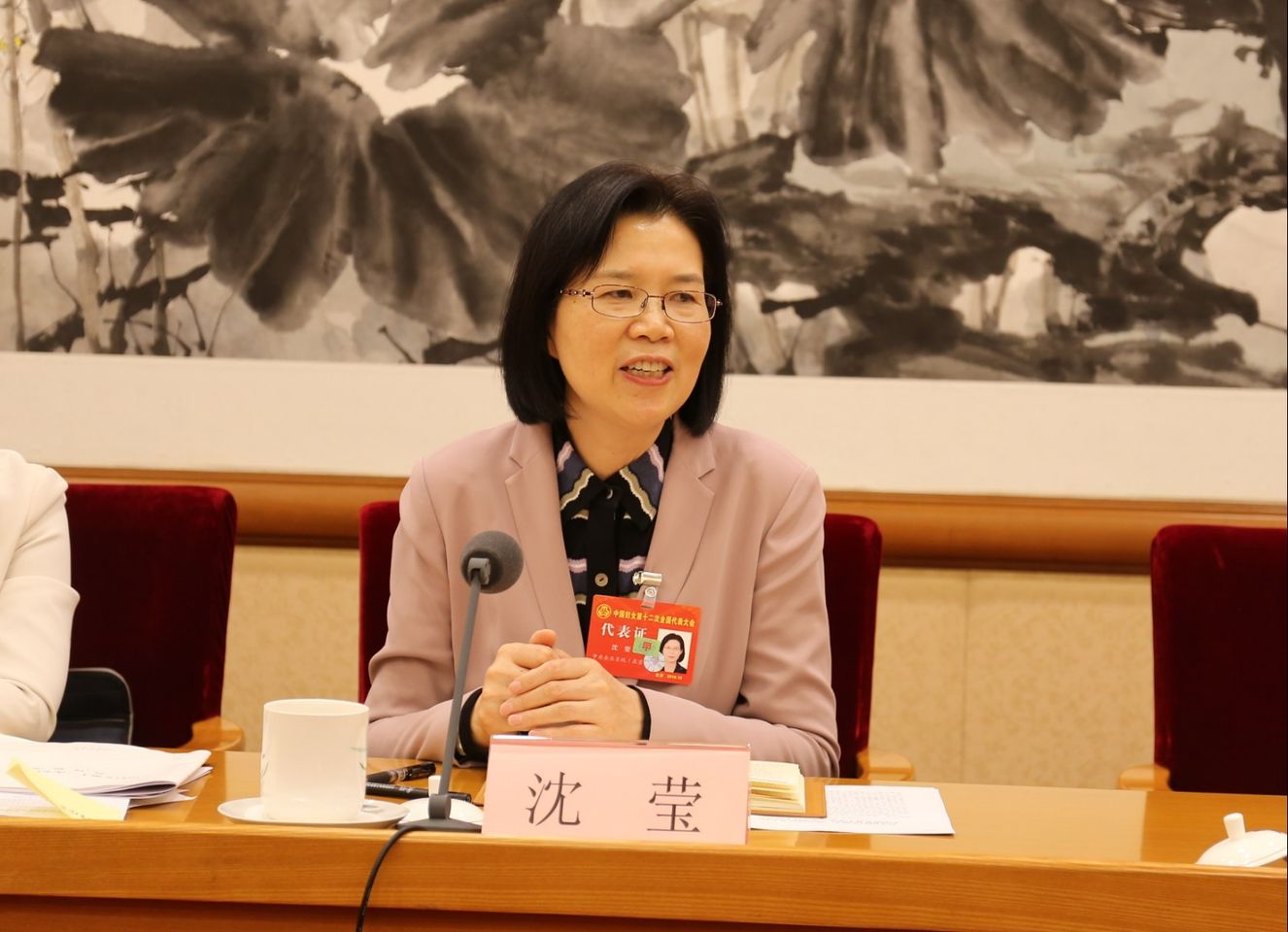 Shen Ying delivers a speech at the event. [Women Voice]
Shen Ying, Representative from State-owned Enterprises (in Beijing)
"This is the first time that State-owned enterprises has organized its own delegation to participate in the NWC, which fully reflects the CPC Central Committee's cordial care for us," Shen said at a panel discussion
"The CPC Central Committee has expressed high praise and affirmation on the contribution of women and the work done by women's federations, and injected confidence and motivation in our future work," emphasized Shen.
She added that, "We are also deeply aware that thanks to the strong leadership of the CPC Central Committee with Comrade Xi Jinping as the core and the scientific guideline of Xi Jinping Thought on Socialism with Chinese characteristics for a New Era, we have achieved fruitful results on women's development.
"Women's federations have fostered a new and clearer atmosphere and achieved brilliant accomplishment in the women's movement.
"The 'four hopes' proposed in the CPC Central Committee's address are inspiring and exciting. They have set the specific goals and pointed the direction for hundreds of millions of women to make contributions in the new era."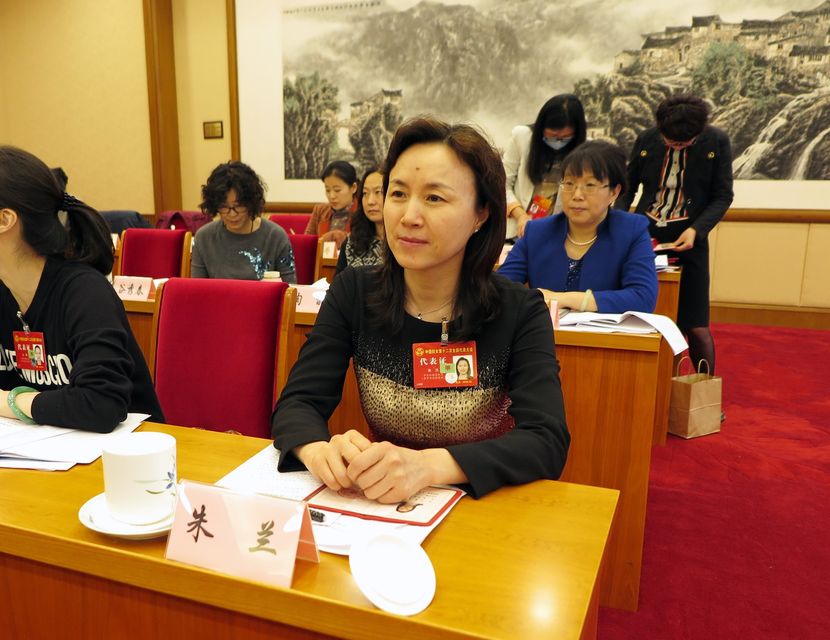 Zhu Lan delivers a speech at the event. [Women Voice]
Zhu Lan, Representative from Offices Directly Under the CPC Central Committee and State Organs (including the Central Financial Organs)
"As a maternity doctor, I am amazed by the statistics mentioned in the report that the maternal mortality rate in our country has dropped to 19.6 in 100,000, which is remarkable," introduced Zhu.
"The free breast and cervical cancer (so-called 'two cancers') screening and rescue program implemented by the ACWF had also benefited 87.62 million rural women and rescued 102,200 women in poverty-stricken areas as of December 2017," she continued.
"The future of the healthcare affairs for Chinese women is promising. Since the reform and opening up, China's medical conditions have greatly progressed. We used to be a follower in medicine, but now we are also a leader in some areas," she noted.
"I hope to do a good job in clinical medicine and provide some scientific basis for the government to formulate relevant policies. In addition, I also hope the country will provide more professional training, formulate better norms, and establish more high-level hospitals nationwide to serve the people," Zhu concluded her speech.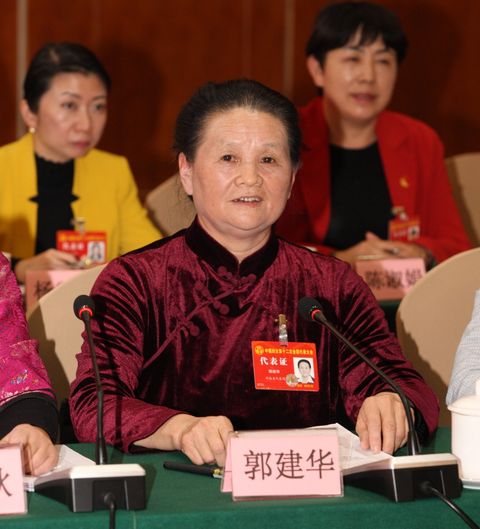 Guo Jianhua delivers a speech at the event. [Women Voice]
Guo Jianhua, from the Henan Delegation
Guo, who has witnessed the development of the Chinese film business, explained that she has been a rural projectionist for 42 years, since the 70s, and she can always feel the passion of the villagers for cinema.
Guo revealed that in recent years, the country has promulgated beneficial cultural policies, which have enabled villagers to be exposed to books, operas and movies. As a delegate to the 12th NWC, Guo is grateful, and determined to stick to her post and strive to always be competent.
Xiao Yuelian delivers a speech at the event. [Women Voice]
Xiao Yuelian, from the Hunan Delegation
Xiao said she fully agreed with the content about women's employment mentioned in the report to the 12th NWC. Officials should guide women to actively participate in the development of domestic services such as housekeeping services, handicrafts production and e-commerce; and, promote employment and entrepreneurship in a flexible manner in more fields.
Xiao said, "In the past few years, I have participated in the poverty alleviation project initiated by Hunan Women's Federation and Hengyang Women's Federation in mountainous villages around Huaihua, Shaoyang and Hengyang to popularize hand-weaving technology.
"In Longhui County, we have established partnerships with enterprises in Pantang Village to develop hand-weaving, explore specialty products, and build e-commerce platforms to help local women achieve flexible employment at home. At present, women in the village have been able to independently develop the weaving business with stable customers and orders, and have successfully shaken off poverty.
"As a grassroots entrepreneur with disability, I have a great sense of mission and responsibility after being selected as a delegate to the 12th NWC.
"I will convey the spirit of this congress to the female workers in our factory and poverty-stricken villages, and work together to make handicraft a local specialty industry and help more women escape poverty," said Xiao.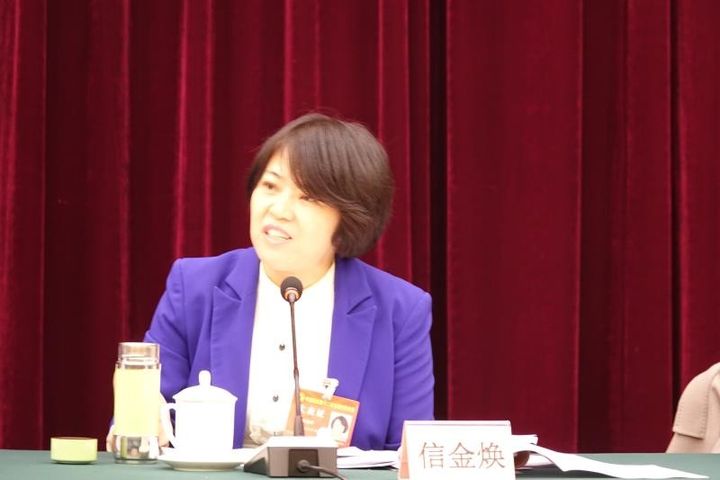 Xin Jinhuan delivers a speech at the event. [Women Voice]
Xin Jinhuan, from the Hebei Delegation
Xin is a teacher from Hengshui High School in north China's Hebei Province.
She said, "As a grassroots delegate from Hengshui, I was fully inspired by the address of the CPC Central Committee that every woman has a chance to change their lives and make their dreams come true. Thus I will walk steadily on the path to becoming an educator.
"As a delegate to the 12th NWC, I believe that although we are all working on ordinary posts, as long as we strive to make contributions in practice and work hard to become educators, we will surely make our dream come true," she added in her speech.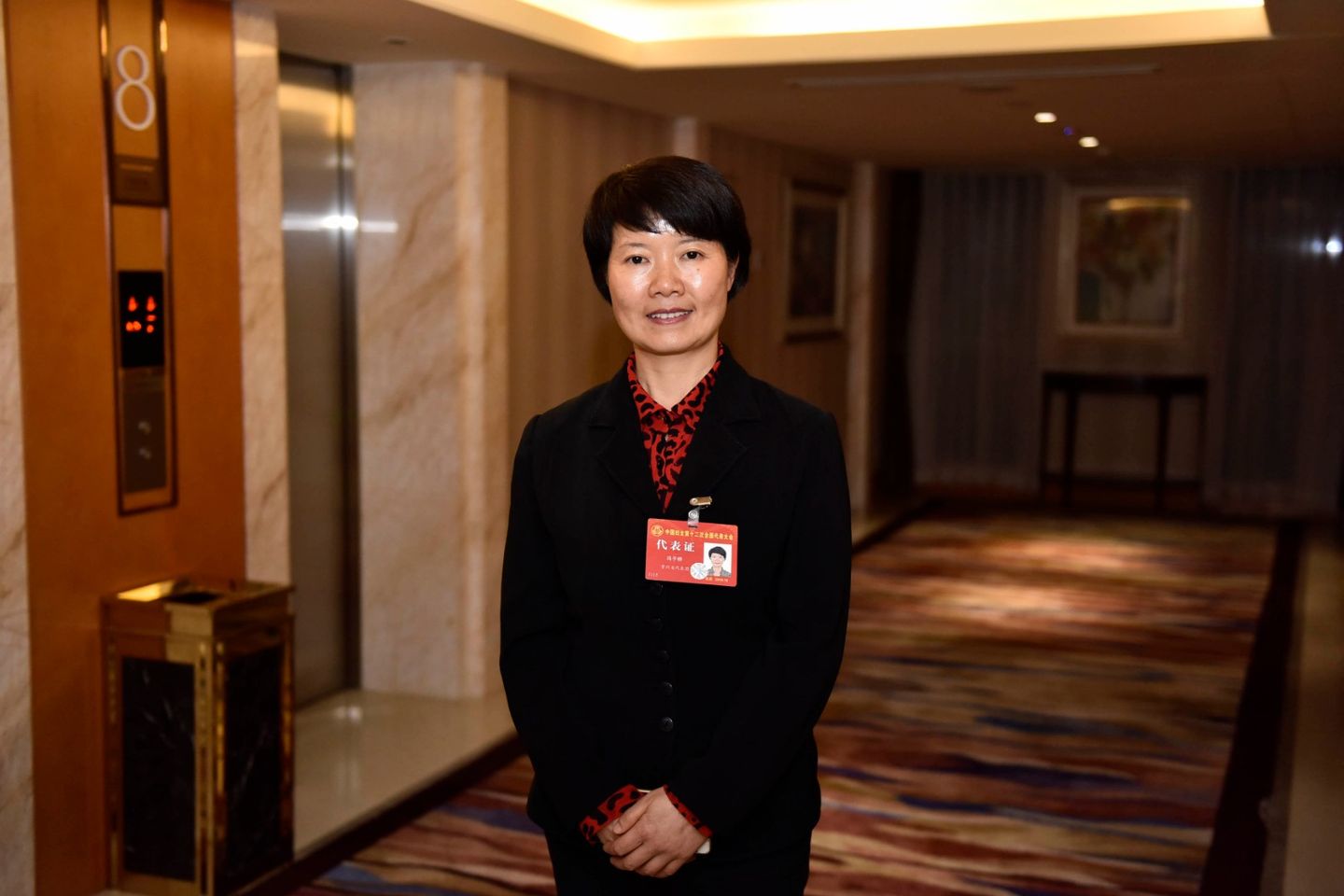 Feng Yuqiao delivers a speech at the event. [Women Voice]
Feng Yuqiao, from the Guizhou Delegation
Feng stated that, "As a grassroots women's federation official, I will conscientiously study and implement the CPC Central Committee's address and the spirit of the work report in my future work.
"I will make full use of the advantages of county-level women's federation, give a full play of women's unique role in social and family life, and lead our grassroots women's federations to better contact and serve women," she pointed.
"In addition, I will take the lead in promoting family education work by uniting relevant forces in accordance with the hopes and demands proposed by the CPC Central Committee on advocating civilization," she added.
"I will also focus on cultivating a local family education guidance team, coordinating social forces to support family education, making full use of the role of county family education guidance centers and building township- and sub-district-level family education guidance stations," said Feng.
(Source: Women Voice/ Translated and edited by Women of China)