Themed Posters Brighten Subway Stations Ahead of Major Congress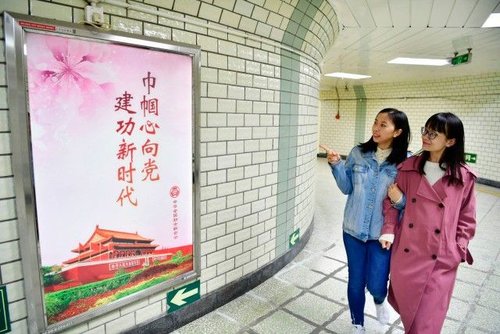 Two passers-by look at a themed poster at the entrance of a subway station in Beijing. [Women of China / Fan Wenjun]
With the 12th National Women's Congress of China just around the corner, an eye-catching poster campaign in subway stations across Beijing has won the attention of residents in the city.
The posters prominently display the phrase "Women Follow the Party's Lead, Make Achievements in the New Era".
Many local women said they personally hold high expectations towards the upcoming congress and look forward to the event.
Four women talk about a themed poster in a subway in Beijing. [Women of China / Fan Wenjun]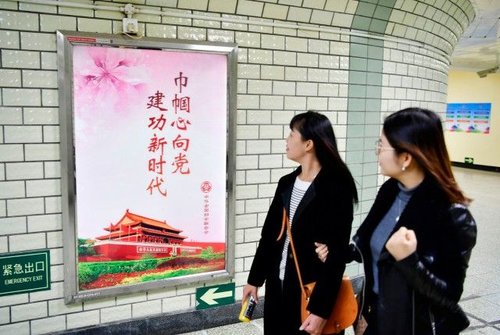 Two women look at a themed poster at the entrance of a subway in Beijing. [Women of China / Fan Wenjun]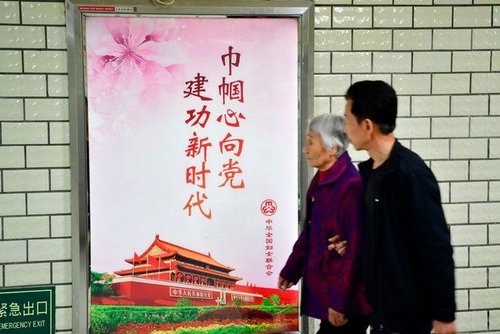 Two people pass a themed poster at the entrance of a subway in Beijing. [Women of China / Fan Wenjun]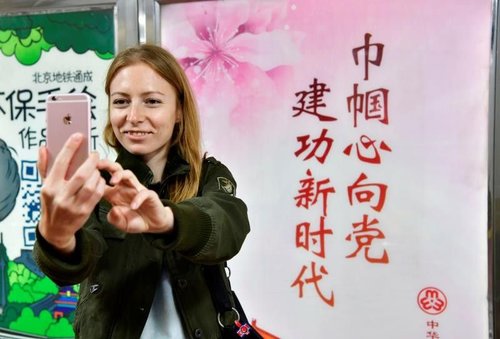 A foreigner poses beside a themed poster in a subway line in Beijing. [Women of China / Fan Wenjun]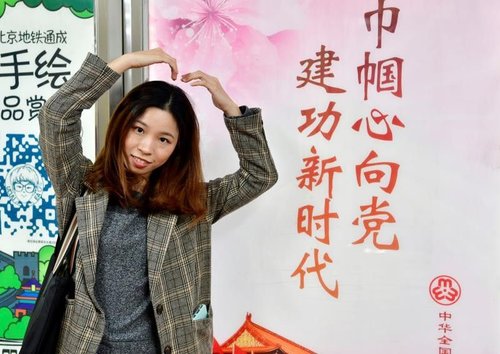 A young woman poses next to a themed poster in a subway line in Beijing. [Women of China / Fan Wenjun]
Two young women pass a themed poster in a subway station in Beijing. [Women of China / Fan Wenjun]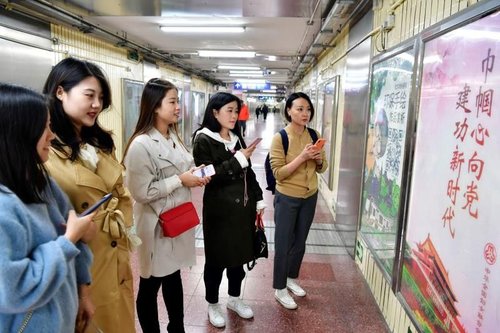 Women talk about a themed poster in a subway in Beijing. [Women of China / Fan Wenjun]
(Source: Women Voice / Translated and edited by Women of China)