1900-1909:Sai Jinhua
Sai jinhua [wenhua.youth.cn]
Imports, missionaries, and the mass media introduced the Western lifestyle to China at the beginning of 20th century. Jin Tianyi's book A Tocsin for Women, published in August, 1903 attacked the practice of foot-binding and encouraged women to cut their hair, (so going against the Confucian convention of treasuring their crowning glory as a gift bestowed by parents), go to school and participate in politics. It was a metabolic period during which the youth regarded western-emulation as equivalent to patriotism.
Sai Jinhua, a famous courtesan of the late Qing Dynasty, was a legendary but controversial figure of the first decade. She began working in a geisha house [Note] at 20 years old, under the name of Fu Caiyun.
Born Zhao Caiyun in Anhui, Sai Jinhua's date of birth is unrecorded. She became concubine to the scholar Hong Jun and traveled with him as his wife to Russia, Germany, Australia and Holland. She escaped from Hong's home after his death and worked again in a geisha house in Shanghai under the name Cao Menglan, and in Tianjin under the name Sai Jinhua.
After the Eight-Nation Allied Army entered Beijing, Sai Jinhua became the mistress of a German officer. In addition to her physical charms, Sai Jinhua was fluent in German, having spent time abroad. But she later became implicated in a suicide and was thrown into prison, losing all her possessions in the process.
She later married early revolutionary Wei Siling, who died four years later. She herself died in 1936.
Sai Jinhua merits the epithets "celebrated courtesan" and "ambassador's wife". Many writers have based their main characters on her life and times.
1910-1919: Yang Buwei
Yang Buwei and her husband Zhao Yuanren [wenhua.youth.cn]

The women's liberation movement started to have impact on women's lives during the second decade of the 20th Century, apparent in the many who exercised their right to freedom of love and marriage. New-style weddings were all the rage in cities.

Yang Buwei was prominent among such women. Born in Nanjing in 1889, she traveled to Japan to attend the Tokyo Women's Medical College. After graduating as a doctor of medicine she returned to China and worked in a Beijing private hospital. She claimed she would never marry, but broke this oath upon entering a courtship with Chinese American linguist and amateur composer Zhao Yuanren.

Yang Buwei wrote two notable books: How to Cook and Eat in Chinese and An Autobiography of A Chinese Woman.

How to Cook and Eat in Chinese contained two hundred and thirty recipes, some discovered during travels with her husband on trips to collect linguistic data on Chinese dialects. As they often stayed with the people that helped Zhao with his research, Buwei would ask about ingredients and how in the dishes were prepared. She says in her book that she did not write down recipes but could recreate them from the memory of their taste. The preface gives a humorous, candid insight into life with her distinguished husband, from the perspective of his closest companion.

Buwei and Yuanren were living in Cambridge, Massachusetts, when she wrote her recipes. As her husband was also closely involved with the Harvard-Yenching Institute, Buwei wrote accounts of her friendship with the wives of other prominent academics by virtue of her distinguished husband and the contributions they made to their lives.

Buwei's second book, An Autobiography of A Chinese Woman tells of her eventful life prior to meeting her husband, and also later during their travels together. Both books were first published by The John Day Company, New York.

1920-1929: Lin Huiyin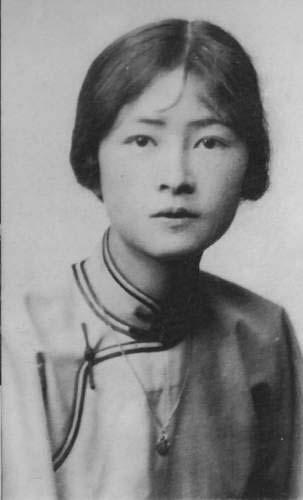 Liu Huiyin [wenhua.youth.cn]

The May Fourth Movement blew fresh air into China's oppressed society. It was poet Liu Bannong who pioneered the use of the Chinese character 她, meaning she, and which included the element meaning woman – a radical innovation at the time. Although the use of nude models for paintings was still socially unacceptable, there was a strong following that advocated contraception and the banning of breast binding.

Lin Huiyin was an icon of the time. Born on June 10, 1904 to a wealthy family, she received the best education a woman could hope for at the time. She pursued her degrees both in England and the United States, attending St. Mary's College in London, where she became acquainted with the well known Chinese poet Xu Zhimo. Their relationship is commonly referred to in a romantic light, but Lin denied ever being in love with Xu.

Upon her return to China from the United States, Lin helped to establish the Architectural Department at Northeastern University in Shenyang, and took up a teaching post there. In 1928, she designed a railway station in Jilin, one of the few projects she worked on in her brief career as architect.

Lin Huiyin wrote poems, essays, short stories and plays. Her works were praised for their subtlety, beauty, and creativity. She and her architect husband Liang Sicheng wrote History of Chinese Architecture. She also translated English books on architecture into Chinese.

Lin Huiyin was well-known in 1920s for her beauty and talents. She was considered perfect at that time for having been born to an aristocratic family, traveled the world, and for being young and beautiful, elegant and witty.

1930-1939: Hu Die
Hu Die [wenhua.youth.cn]

International fashion had great influence in China's big cities during the 1930s. The latest haute couture creations from Paris would appear in Shanghai just weeks later.

Western fashion re-shaped the image of Chinese women through cosmetics, beauty care products and the latest modes.

Singer and actress Hu Die personified the combination of Chinese and Western beauty, her looks being universally admired. She in effect acted as a Chinese mannequin for the western outfits and evening dresses she wore to the frequent fashion shows and social events in Shanghai.

1940-1949: Soong Mayling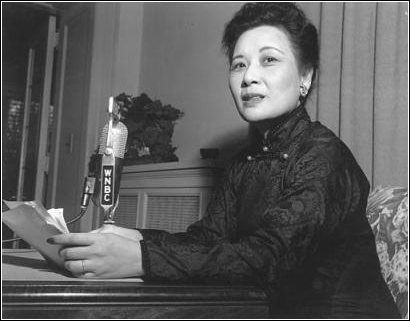 Soong Mayling [wenhua.youth.cn]

The War against Japanese Aggression which started in 1937 ended life as Chinese people had known it. At a time when survival was uncertain, few cared about fashion. But Soong Mayling, wife of President Chiang Kai-shek of the Republic of China, nevertheless retained her charm and grace throughout the war and the political circles in which she moved.

After the Anti-Japanese War, Soong Mayling made several trips to the United States to lobby support for post-war construction, drawing as many as 30,000 to her rallies. The year 1943 saw her third appearance on the cover of Time Magazine. She and her husband also adorned the October 26, 1931 issue and January 3, 1937 issue as "Man and Wife of the Year." Both she and her husband were on good terms with Time Magazine senior editor and co-founder Henry Luce, who helped them to rally funds and support for the Republic of China from the American public. On February 18, 1943, Soong Mayling became the first Chinese national and second woman to address both houses of the US Congress.

1950-1959: Katyusha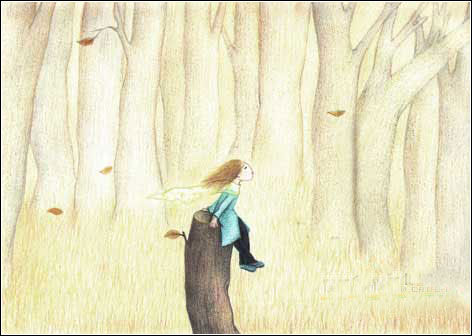 [wenhua.youth.cn]

After the founding of New China, many Chinese women left their homes and started their own careers—a move that earned them widespread respect and praise. There was at that time a particular group of women college graduates who had their own careers, but who married soldiers, workers and peasants they barely knew, taking no account of family and educational background, work environment or personal interests.

These stalwarts of New China were praised and promoted throughout society as epitomizing beauty. Zhao Shuli wrote in his novel Xiao Erhei's Marriage that when asked at the marriage registration desk "Why are you marrying him/her?", the standard answer was "Because he/she works."

The women shared the name Katyusha—the name of a girl in a Russian song who longs for her beloved far away on a distant battlefield.

Female students at a Russian industrial school in Moscow first sang the song in July 1941, as a farewell to the Russian soldiers going to do battle against Nazi Germany. All who heard the song found it both stirring and moving, and it quickly became popular throughout the USSR. Exhorting soldiers to fight against the invading Germans, it played a role in the USSR's eventual victory.

1960-1969: Xing Yanzi
Xing Yanzi [tjrb.com.cn]


The 1960s was a turbulent but passionate era. Gender differences were disregarded and the relationship between men and women did not extend beyond that of comrades, army fellows and class relations. Women were never referred to in terms of their physical beauty, but rather of their function, for example, as a member of the Iron Girl Team or of the Women's Oil Production Crew. They thus took on an asexual persona, and made no effort to accentuate their physical attributes. Romance was outlawed.

Xing Yanzi from Tianjin epitomized what was commonly regarded as a beautiful woman of those ascetic times.

Born in Tianjin in 1940, her father was a well-to-do factory manager. She was brought up by her grandfather in Baodi Town outside the city. After graduating from high school she decided to return to the countryside to help rural residents improve their lives. She organized the "Xing Yanzi Pioneer Team" which, along with neighboring residents collectively ploughed the land. They made great achievements, showcased in 1960 in a story entitled "Xing Yanzi strives to achieve her agricultural blueprint" published in the People's Daily. Xing became a celebrity among young people and Chairman Mao personally commended her.

In 1964, Xing took part in the 9th Congress of the Communist Youth League of China and was elected a deputy to the National People's Congress. She met Chairman Mao Zedong five times and Premier Zhou Enlai 13 times. She was later appointed to a number of official positions, including Secretary of the Tianjin Party Committee. She is now retired.

Her Iron Girl image was an inspiration to the youth of the 1960s.

1970-1979: Teresa Teng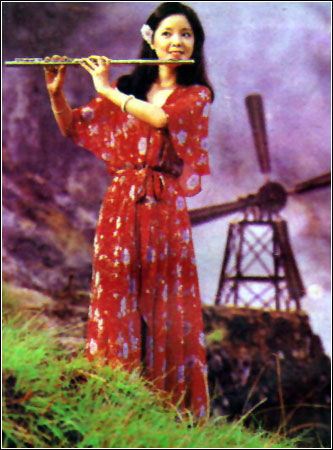 Teresa Teng [wenhua.youth.cn]

Uttering the words beautiful, love or love–life was tantamount to breaking a taboo during the stern 1960s ambience of class struggle. But after 1969, love songs became a clandestine delight among the educated youth sent to work in rural areas.

The late singer Teresa Teng was without doubt the aesthetic archetype at that time. Many of the youth risked their moral reputation to listen to and sing her songs. They had no idea what she looked like but knew from her voice, described as "seven parts sweetness and three parts sadness" that she epitomized femininity.

During that repressed era of no sex and gender neutrality, the gentleness, delicacy and tenderness with which her songs were imbued had the power to destroy.

1980-1989: Liu Xiaoqing
Liu Xiaoqing [wenhua.youth.cn]

Reform and opening up and the end of the 'cultural revolution' paved the way for "material culture" and women's blatant pursuit of fashion to express their personalities.

Actress Liu Xiaoqing was the first women to say "I am beautiful!" out loud, in public. The charm of her candid personality did much to enlighten the slowly "desensitizing" Chinese people.

1990-1999:Maggie Cheung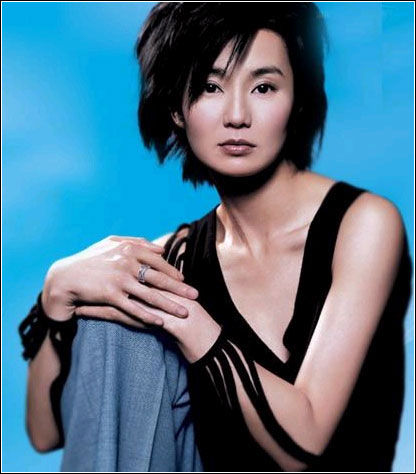 Maggie Cheung [wenhua.youth.cn]

The 1990s saw the grand entry of the information age, and a time when women made the most of their physical attributes. There occurred a diversification of standards of beauty, and through cosmetic techniques, all women could be beauties in their own way.

Maggie Cheung was a feminine icon of the 1990s. Her first screen appearances were in girl-next-door parts, but her innate sex appeal soon won her more interesting roles. Although no beauty in the classic sense, her knack of changing her image and style in ways that could not fail to command attention conquered film goers of the 1990s.

Note: Courtesans in old China were not necessarily involved in the sex trade. Only prostitutes of the lowest level sold sex. Women such as Sai Jinhua were accomplished in music and poetry and skilled in the arts of conversation. Their role was more of companion than sex object.

(Source: wenhua.youth.cn/Translated and edited by womenofchina.cn)