Women Are Also People

"What a woman needs is not to act or speak as a woman, but personal growth as a common person—to discern as an intelligent person, to possess a free life as a soulful person, and thus to exert her own abilities," American journalist, critic, and women's rights advocate Margaret Fuller, once commented.

For modern women living in this period of 20th century transition that immersed them in the western concept of being born to be equal, freedom to live as they chose was their heart's desire.

Although the la voce of "women are also people" had a following during the May 4th Movement, it nonetheless met considerable resistance. The need for women's economic independence was generally acknowledged, but family duties were still regarded as a woman's first calling.
Female students of Guangdong Lingnan University [Yangcheng Evening News]
 
Young men of the time sought spouses who were both economically independent and perfect housekeepers. In 1927, New Women magazine solicited opinions on whether or not housewives were capable of giving equal attention to social and family responsibilities. The published responses answered the question, should women give priority to social or academic pursuits over household duties or vice versa? Most of the 22 articles held that the two responsibilities did not impinge on one another.
Certain women role models at the time actually expressed the high expectation that their 'sisters' could perform both roles with equal excellence. "Being a good wife and devoted mother may be one of the most valuable things women can do for their country," woman legislator Zhang Mojun (1883-1965) of the National Government of China once said. One popular newspaper at the time quoted certain eminent women as saying that no matter how successful a woman may be outside the home, she should never neglect her duties as good wife and loving mother.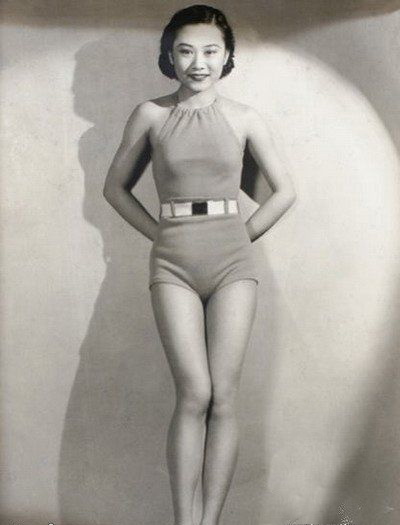 Open-minded women model during the Republic of China period [chineseinvegas.com]


It is obvious that literary women of the Republican period expected to bear the dual responsibilities of family and career.

This, however, was a goal that could only be achieved by middle-class working women who employed servants to do their household chores. Those less privileged had to choose between career and family.

Certain women forfeited marriage and a family because of a low estimation of married life and preference for individual development.

In 1928, Shen Bao, a Shanghai-based newspaper surveyed the economic status of the wives of 42 men. Results showed that 35 had married educated wives and that only four wives went out to work. Certain women at the time had to make the choice between career pursuits and marriage. To stay employed, they had to forgo marriage and family life.

Although certain experts propose measures like housework professionalization, public education—even abolishment of the institution of marriage, in attempts to find a happy medium for modern women between career development and family life. They would, however, dissever ties between family units and the community and are hence unrealistic. The only course to completely equal status lies in thorough-going liberation of society and eradication of the original family division of labor whereby women do housework and men go out to work.

(Source: womenofchina.cn)