Editor's note: Women's Voice presents a further series of featured photos to tell the stories of three inspiring female role models who have made noticeable progress in their workplaces.
An Expert in Design of Aircraft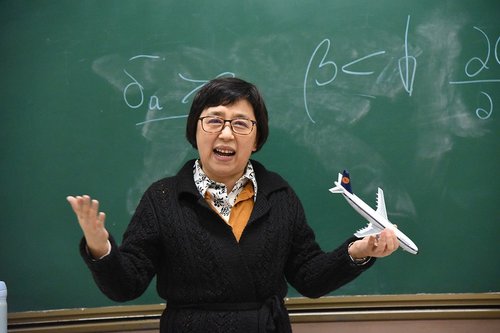 Gao Zhenghong in her class [China Women Photographers Association]
Gao Zhenghong is a professor and academic advisor from the School of Aeronautics at Northwestern Polytechnical University in the city of Xi'an, northwest China's Shaanxi Province. She is also director of the provincial laboratory dedicated to the design and research of airplanes.
Gao has been involved in many key programs under the National Natural Science Foundation of China and has received numerous awards including the State Science and Technology Advancement Award, the National Award for Innovation and Excellence, and the title of National March 8 Red-Banner Holder, for her extraordinary achievements in scientific research over the past few years.
In addition, she has been elected into the National Committee of the Chinese People's Political Consultative Conference, the Standing Committee of Shannxi Provincial People's Congress, the Council of the Chinese Society of Aeronautics and Astronautics, and many high-level professional organizations.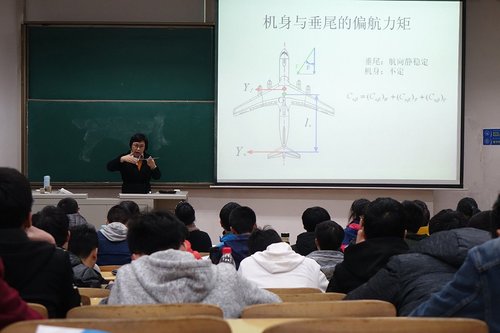 Gao Zhenghong explains the basic theories of the design of planes in a class. [China Women Photographers Association]
Gao Zhenghong (C) and her students in front of their self-designed drone at an exhibition [China Women Photographers Association]