Editor's note: Women's Voice will present a series of featured photos to tell the stories of female role models from all walks of life, capture touching moments in women's lives, and demonstrate the fruits of the reform of women's federations and the remarkable growth of women's cause over the past five years.
An Iron Rose in China's Railway Science, Technology
Zhao Hongwei in the first carriage of a train [China Women Photographers Association]
Zhao Hongwei, 49, is a chief researcher in the China Academy of Railway Sciences (CARS) and deputy chief-engineer in the CARS's Locomotive and Car Research Institute. She is also a winner of the National Award for Innovation and Excellence.
Zhao has been in charge of 20 research projects and made fruitful achievements in the field. It was her who led a team to make a breakthrough in the independent development of China's high-speed railway network control system, which filled in the domestic gap and reached an internationally advanced level.
Zhao was presented with the National May 1 Labor Medal in 2016. Moreover, she was elected as a member of the 13th National Committee of the Chinese People's Political Consultative Conference (CPPCC) this year and met with the press at the so-called CPPCC members' passage during the annual Two Sessions.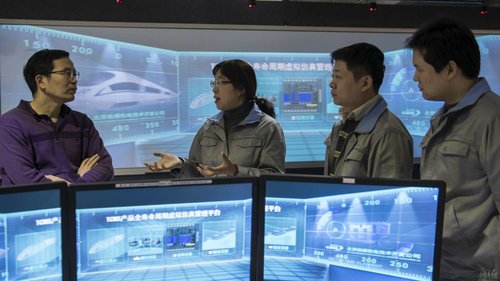 Zhao Hongwei (L2) talks with her colleagues. [China Women Photographers Association]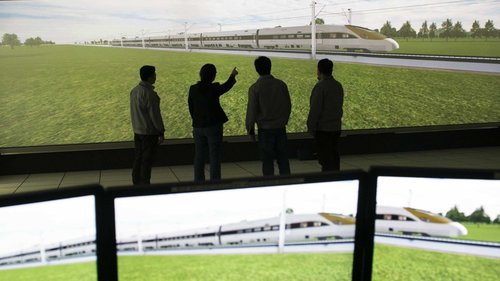 Zhao Hongwei (L2) talks with her colleagues about a research project. [China Women Photographers Association]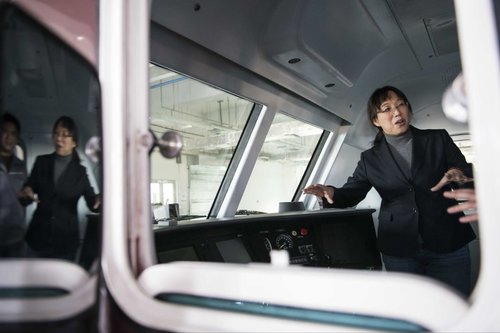 Zhao Hongwei (L2) attends a drill in a locomotive. [China Women Photographers Association]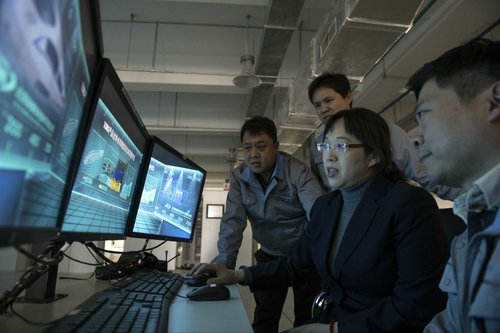 Zhao Hongwei (R2) and her colleagues in their research center [China Women Photographers Association]