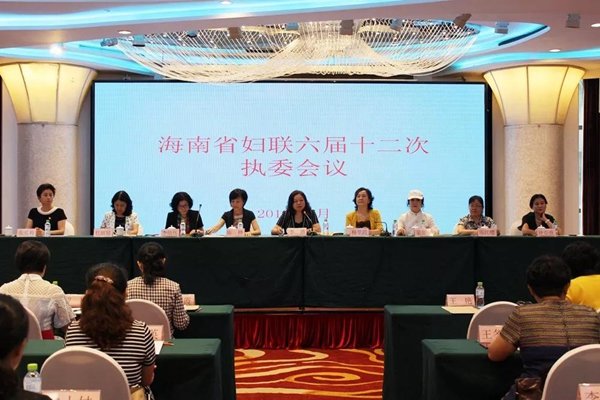 Attendants at the session [Women Voice]
Hainan Women's Federation (HWF) held its sixth plenary session of the 12th Executive Committee on August 27, during which 23 delegates were elected as candidates for delegates to attend the 12th National Women's Congress.
The average age of the 26 candidates elected is 45.6. The oldest one is 55 years old, and the youngest one is 27.
Some 19 outstanding candidates are engaged in different industries, occupied 76 percent of the total.
Twenty-one candidates have college education or above, accounting for 84 percent of the total, whilst there are seven representatives of ethnic minorities, including three of the Li, two of the Miao, and two of the Zhuang.
Meanwhile, there is one representative of returned overseas Chinese and 21 are members of the Communist Party of China (CPC).
Attendants vote for the representatives. [Women Voice]
(Source: Women Voice/Translated and edited by Women of China)