Attendants at the event [Women Voice]
The Chongqing Municipality in southwest China recently elected 51 women's delegates to the 12th National Women's Congress of China (NWC), which will be held this year in Beijing.
Chongqing Women's Federation (CWF) on August 23 held the third plenary session of its fifth Executive Committee, during which 51 candidates were elected to attend the NWC, which includes Liu Liqun, president of China Women's University, Wan Xianglan, president and Party Group secretary of the CWF.
These representatives include 36 outstanding women from all walks of life and 14 full-time workers on women's affairs, representing 72 percent and 28 percent of the total members respectively.
There are nine people who have been re-nominated and 41 new representatives, taking the proportion to 18 percent and 82 percent respectively.
Some 43 candidates have a university degree or above, accounting for 86 percent of all members; 28 candidates who have won provincial and national honorary titles, representing 56 percent. The average age is 45, the number of non-Communist party members is 11, and five members are from ethnic minority groups.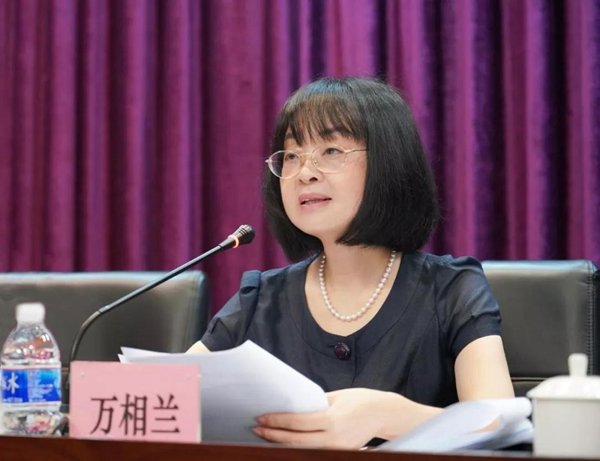 Wan Xianglan speaks at the event. [Women Voice]
(Source: Women Voice/Translated and edited by Women of China)