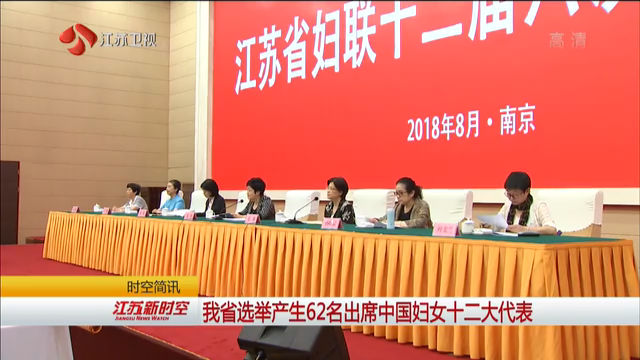 Jiangsu Women's Federation holds the sixth plenary session of its 12th Executive Committee in Nanjing.
Jiangsu Women's Federation (JWF) held the sixth plenary session of its 12th Executive Committee on August 15 in Nanjing, capital of east China's Jiangsu Province, and selected 62 candidates for delegates to attend the 12th National Women's Congress.
At the event, Zhang Tong was elected president of JWF.
Among the candidates, the number of those who are members of the executive committee and part-time presidents of the women's federations at all levels has increased significantly since the women's federation reform.
At present in the province, there are more than 36,000 officials in temporary posts and more than 196,000 executive committee members in women's federations, from which the 62 outstanding representatives were chosen.
Meanwhile, the proportion of outstanding and intellectual women from the general population has increased, accounting for 67.74 percent, which is in line with the structural requirements of more than 60 percent as stated in the reform plan of the All-China Women's Federation.
In addition, candidates who have received postgraduate education or above account for 61.29 percent, who are distributed in various fields, classes and groups, such as agriculture, industry, commercial trade, science and technology, medicine and health, and education.
(Source: Jschina.com.cn/ Translated and edited by Women of China)