Guan Gaiyu [Women Voice]
For many people it may be satisfactory to work in a cozy office as a white collar worker, but this is not the life Guan Gaiyu aspires to.
The 29-year-old engineer is the only female track flaw detection worker at the China Railway 17th Bureau Group (CR17BG). Her job is to examine railways with an ultrasonic detector to exclude potential dangers.
"No other woman can examine an entire railway line from its beginning to its end so many times like me," she said. "Its scenery is impossible to be seen in an office."
During the past seven years, Guan has participated in eight major national projects including the famous Beijing-Shanghai Express Railway.
She has inspected over 1,700 kilometers and examined 8,000 welding heads in total. The accuracy of her work reached over 95 percent.
This February the dedicated technician was awarded the National March 8th Red-Banner Pacesetter title by the All-China Women's Federation.
Tying Knots with Track Detection
Guan is a native of the city of Yuncheng in north China's Shanxi Province.
In 2009 when she graduated from university with a degree in computer sciences, she became an employee at CR17BG Laying Rails and Bridging Company dealing with routine office work.
Guan recalled that although her work was easy she felt unsatisfied: She was young and aspired to have challenging work.
A few months later, the company kicked off a training plan for flaw detection to meet its project's needs. Guan became the first staff member to register for the plan and one of the CR17BG's first batch of trainees to be certified for the work.
"New hands generally started with easy tasks but I began directly with a difficult model," she said.
Guan recalled when the company carried out a project in south China's Hainan Province it was hot and damp and her sweat would run down like raindrops.
Moreover, due to transportation difficulties, they had to replace the much-needed 500-meter steel rails with the 100-meter locally produced ones, which increased their work volume by five times.
Guan and her colleagues worked day and night and fulfilled the task.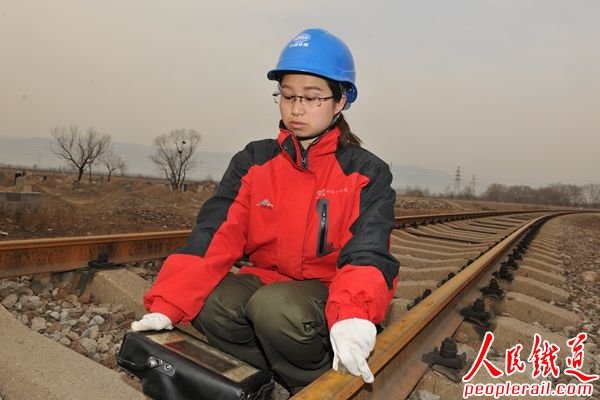 Guan Gaiyu at work [peoplerail.com]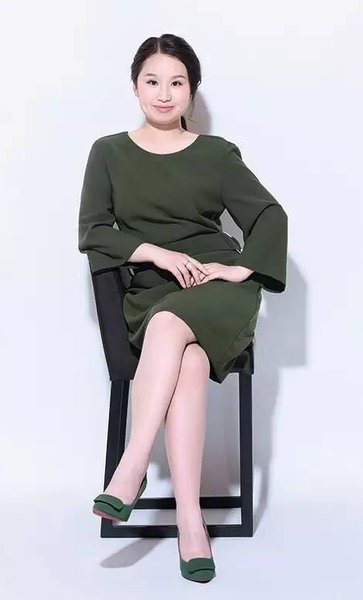 Guan Gaiyu [Women Voice]