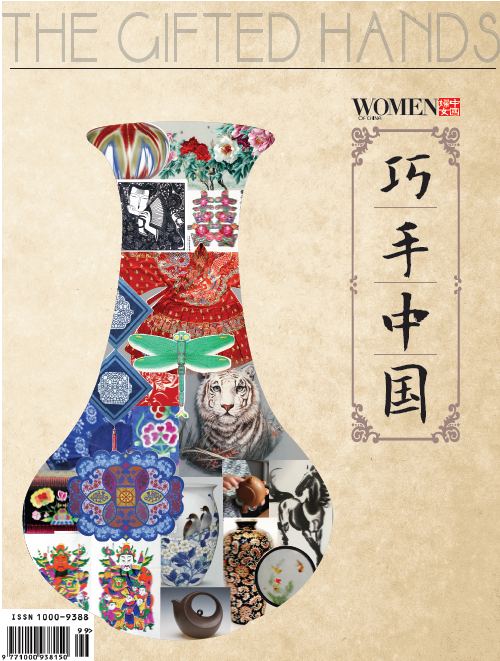 Cover of The Gifted Hands [Women of China]
An album of fascinating pictures and inspiring stories.
--- This is an album introducing the traditional arts and crafts created by Chinese women and telling the stories about how they inherited, and are developing, the country's folk art.
Besides traditional handicrafts such as paper-cutting, embroidery, brocade, dough figurines and Chinese New Year pictures, the album also includes Sinkiang embroidery-based sculpture, handmade glass grapes, embroidered pony tails, fish skin clothing, Gong fans and many more rare, often-overlooked folk arts. It is a comprehensive collection with both a detailed introduction and vivid pictures. The book is worth collected and read by people who love traditional Chinese crafts and are interested in culture of Chinese women.
The album covers nine topics: the art of paper, marvels of needlework, gorgeous fabrics, dyeing customs, colorful costumes, eye-catching images, vivid shapes, exquisite pictures and elaborate articles.
It addresses the women artists' stories through 57 different art forms. Each article introduces an art form, the story of the artist, their best works and further images. The artists whose stories are collected here are each inheritors of an intangible cultural heritage and experts of their craft, as well as female pace-setters who are encouraging locals to earn a living through their handwork. They have all carved out their own niches with their skill.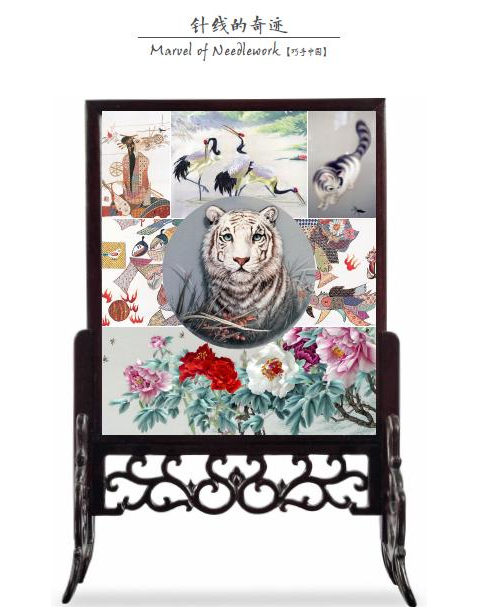 Cover of the section Marvel of Needlework [Women of China]
Cover of the section Dyeing Customs [Women of China]
Cover of the section Eyecatching Images [Women of China]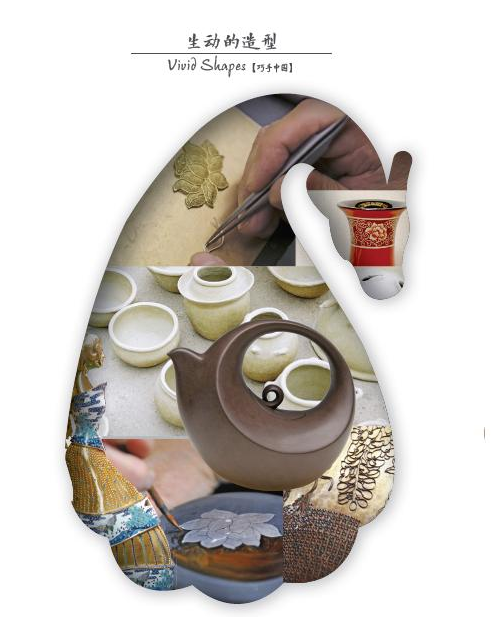 Cover of the section Vivid Shapes [Women of China]
Please understand that womenofchina.cn,a non-profit, information-communication website, cannot reach every writer before using articles and images. For copyright issues, please contact us by emailing: website@womenofchina.cn. The articles published and opinions expressed on this website represent the opinions of writers and are not necessarily shared by womenofchina.cn.