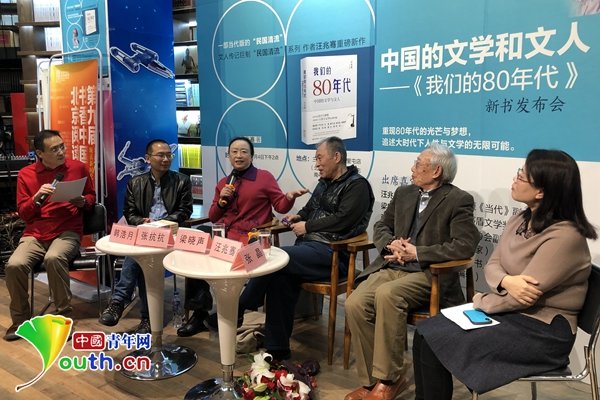 Well-known Chinese writers attend the launching ceremony of Wang Zhaoqian's new book Our 1980s in Beijing on January 4. [China Youth]
Author: Wang Zhaoqian
Publishing House: Modern Press
Publishing Time: January, 2020
Our 1980s, a new work by famous Chinese writer Wang Zhaoqian, was released in Beijing, on January 4. At the launching ceremony, a number of well-known Chinese writers shared memories about their lives and literary creations in the 1980s.
The 1980s was a decade of self-recognition and liberation of personality in China. It was an era in which people cherished ideals and enthusiasm.
Reflecting on the past, thinking about the present, and looking forward to the future, Chinese writers at that time tried to reflect people's lives — and the great changes brought about by a renewed social circumstances — through their work. A large number of literary works written in the 1980s have had a profound and far-reaching impact on Chinese society, creating the unique cultural style of contemporary China.
Our 1980s [China Youth]
The book Our 1980s narrates the lives and works of some representative of contemporary Chinese litterateurs and writers, exploring their minds and personalities.
In the book, the glow of idealism in the 1980s shines again, and the interventional way of writing makes the characters lifelike and vivid, said Zhang Kangkang, one of the writers who attended at the launching ceremony.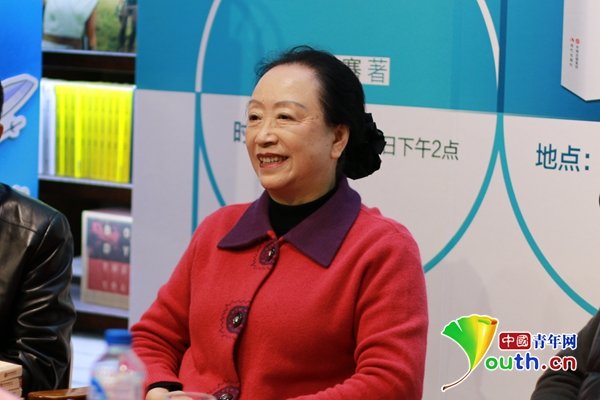 Chinese writer Zhang Kangkang attends the launching ceremony of the book Our 1980s in Beijing on January 4. [China Youth]
Talking about his original intention of writing the book, Wang said: "I see the humanistic spirit and cultural personality in these writers in the 1980s and I see the beauty of humanity in their works. It was in the 1980s that Chinese writers began to highlight humanitarian spirit in life and in creative works. This is a literary phenomenon resulting from the emancipation of the mind and of the people."
Wang added that he believes literature should be close to life and good literary works should be about the ordinary people and their lives.
Wang, born in 1941, is editor of People's Literature Publishing House and member of Chinese Writers Association. He has written many literary and biography works.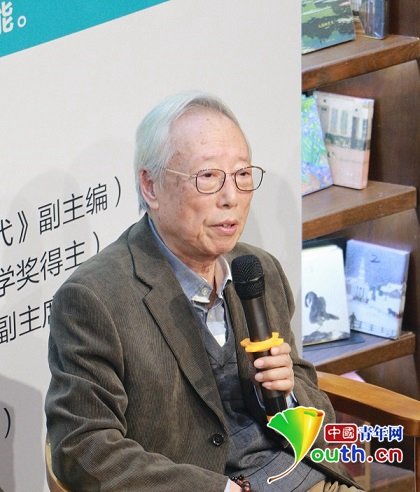 Wang Zhaoqian, author of the book Our 1980s, speaks at the launching ceremony in Beijing, on January 4. [China Youth]
(Source: China Youth Daily/Translated and edited by Women of China)