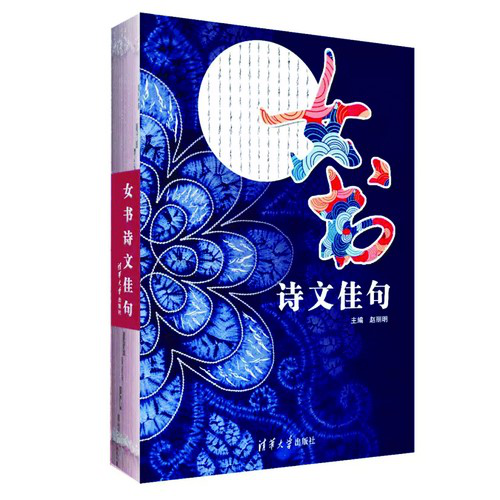 Nüshu Poems and Famous Sayings [For Women of China]
Author: Zhao Liming
Publishing House: Tsinghua University Press
Publishing Time: November 2019
Nüshu — "women's writing" — has been around for centuries in the Xiaoshui River region of Jiangyong County, Central China's Hunan Province. It was a women's script derived from Chinese characters and created and used among rural women who could not read under the ancient regime. Nüshu is a syllabic and phonetic script of Chinese dialects, recording language in a homophonic way.
By the time of the death of 100-year-old Nüshu inheritor Yang Huanyi in 2004, the original Nüshu had completed its historical task. However, as a part of cultural heritage, Nüshu continues to be of interest to modern people. What Nüshu has left the world is not only its beautiful form, but also a kind of strength, presenting self-confidence, determination, wisdom and harmony.
Based on the Nüshu international universal coded character set, this book is a calligraphy creation of ancient Chinese poems, famous sayings, and Mao Zedong's poems, written in Nüshu script by local Nüshu writers. The book also includes original poems written down by Nüshu women in the 20th century, as well as local riddles and folk songs.
(Women of China)
Please understand that womenofchina.cn,a non-profit, information-communication website, cannot reach every writer before using articles and images. For copyright issues, please contact us by emailing: website@womenofchina.cn. The articles published and opinions expressed on this website represent the opinions of writers and are not necessarily shared by womenofchina.cn.