Song Xiuyan, vice-president and first member of the Secretariat of the All-China Women's Federation, makes a speech at the seminar. [Women of China/Fan Wenjun]
Song Xiuyan, deputy director of the National Working Committee on Children and Women (NWCCW) under the State Council and vice-president and first member of the Secretariat of the All-China Women's Federation (ACWF), attended a seminar on December 29 in Beijing to mark the official launch of the book Implementation of the Basic State Policy of Gender Equality.
The seminar was presided over by Tan Lin, member of the Secretariat of the ACWF, and organized by the NWCCW under the State Council.
At the gathering, staff from the People's Publishing House introduced the book and gave details about its distribution.
Several scholars and experts from around the country spoke on their understanding of President Xi Jinping's recent remarks on gender equality, and the importance of adhering to basic State policy.
The book explains China's measures to promote gender equality in terms of its laws, policies, and outlines, said organizers.
Song's Remarks about China's Efforts of Promoting Gender Equality
"China has made significant progress in promoting gender equality since the country took it as a basic State policy of promoting social development in 1995. The CPC central committee with President Xi as its core attached much importance to promoting the all-round development of women's affairs and gender equality between men and women in the 18th National Congress of the Communist Party of China held in 2012," Song noted.
Song said that in 2013 President Xi urged the newly-elected ACWF leadership group to learn the significance of developing women's undertakings and make consistent efforts to care for women's groups in various aspects.
President Xi also urged officials to pay much attention to the special interests of women when carrying forward such policies at the meeting, Song stated.
In September 2015 at the Global Leaders' Meeting on Gender Equality and Women's Empowerment held by China and UN Women, President Xi fully illustrated the country's standpoint on safeguarding women's rights and interests, Song remarked.
Song said that the NWCCW under the State Council compiled the book to guide government sectors and officials at different levels to carry out their duties and effectively implement gender equality policies.
Moreover, Song called on staff members from women's federations at all levels to carefully study President Xi's viewpoints and requirements in the book while firmly enhancing gender equality consciousness.
Those in attendance at the event also included staff from the Party School of the CPC Central Committee; China National School of Administration; the Central Institute of Socialism; and, other related institutions.
Further staff from the ACWF and affiliated institutions also took part in the rally.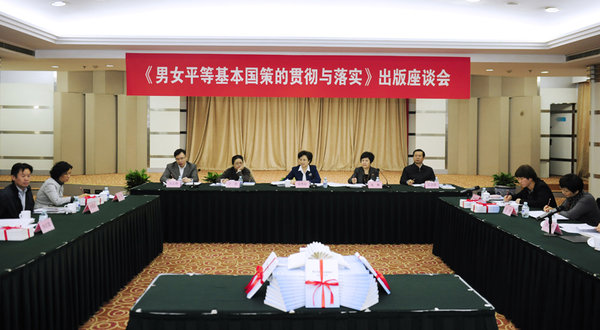 Attendees at the event. [Women of China/Fan Wenjun]
Song and four women participants at the seminar. [Women of China/Fan Wenjun]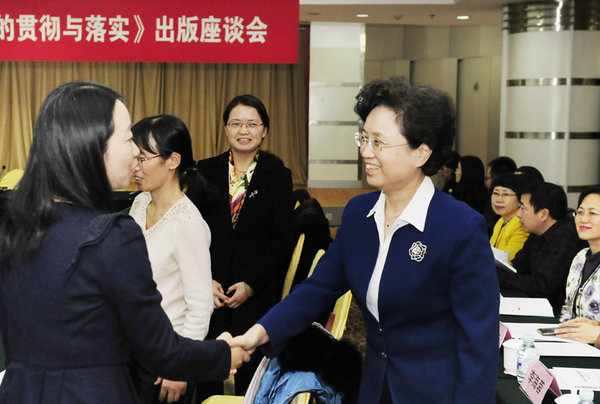 Song shakes hands with an attendee. [Women of China/Fan Wenjun]
Tan Lin, member of the Secretariat of the ACWF, presides over the event. [Women of China/Fan Wenjun]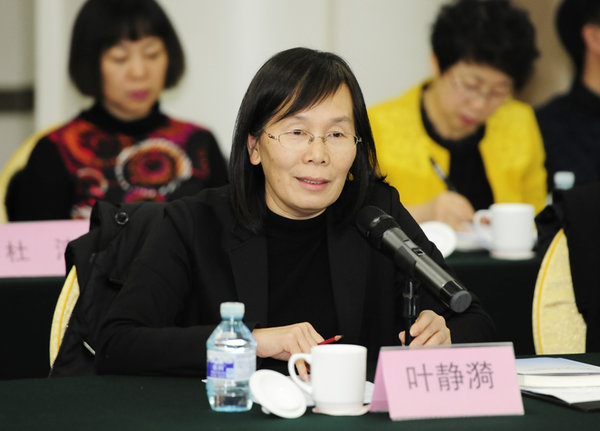 Ye Jingyi, professor and deputy Party secretary of Peking University [Women of China/Fan Wenjun]
Zhang Linfen, deputy director of the Department of Continuing Education of the China National School of Administration [Women of China/Fan Wenjun]
Wang Lianxia, deputy county chief and director-general of the Publicity Department of Fengyang County in east China's Anhui Province [Women of China/Fan Wenjun]
Wang Guoli, deputy director-general of the Department of Civil Affairs of northeast China's Heilongjiang Province [Women of China/Fan Wenjun]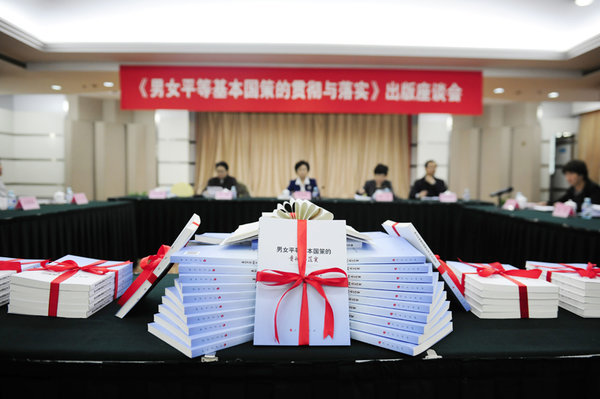 Attendees at the event. [Women of China/Fan Wenjun]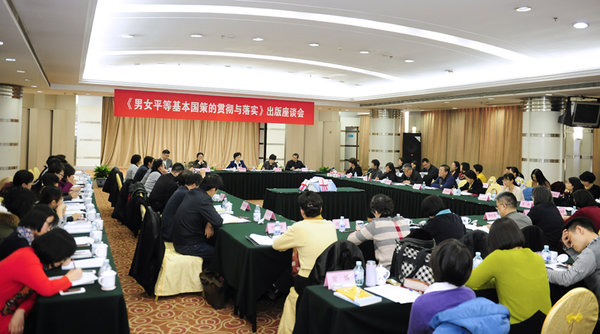 Attendees at the event. [Women of China/Fan Wenjun]