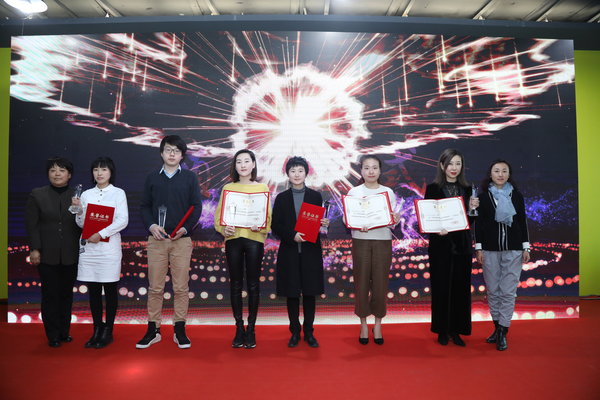 Attendees at the activity [Beijing Women's Federation]
Beijing Women's Federation held a ceremony on November 16 to award prizes to outstanding women's entrepreneurship and innovation projects.
Eight entrepreneurship and innovation schemes were displayed, centering on their business plans and product cases, at the activity. Four experts selected two winners for the Most Commercially Valuable Awards, Best Social Effect Awards, Most Innovative Awards and Special Prizes, each.
These awarded schemes were selected from 49 projects recommended by Beijing Municipal Cultural and Innovation Center and women's federations at all levels across the city as well as business incubators.
Organizers said these schemes have fully demonstrated the capital's women's great enthusiasm for starting their own businesses and for innovation.
The report delivered at the 19th National Congress of the Communist Party of China (CPC) has noted that efforts should be made to widely hold vocational skill training and to encourage innovation to facilitate employment.
Meanwhile, the report provided important opportunities for women's equal participation in economic and social development and offered powerful momentum for the development of women's entrepreneurship and innovation in this new era.
Supporting women's entrepreneurship and employment and promoting women's development in an all-round way are important tasks for the federation to serve the overall situation of the Party and the government.
Beijing Women's Federation said it has seriously implemented the Notice on Women's Entrepreneurship and Innovation proposed by the All-China Women's Federation (ACWF) by actively promoting women's entrepreneurship and innovation and providing platforms for female business founders.
According to Zhou Jing, vice-president of Beijing Women's Federation, the activity aims to motivate women to improve their capabilities in starting up business and innovation. It also aims to inspire women to pursue self-realization and better life in the future by virtue of their persistent efforts and tenacity.
For the next step, Beijing Women's Federation said it will regard the spirit of the 19th CPC National Congress as guidance for future efforts to encourage and lead women to enhance their entrepreneurship spirit.
Entrepreneur Li Xueli speaks at the activity. [Beijing Women's Federation]
Two participants at the activity [Beijing Women's Federation]