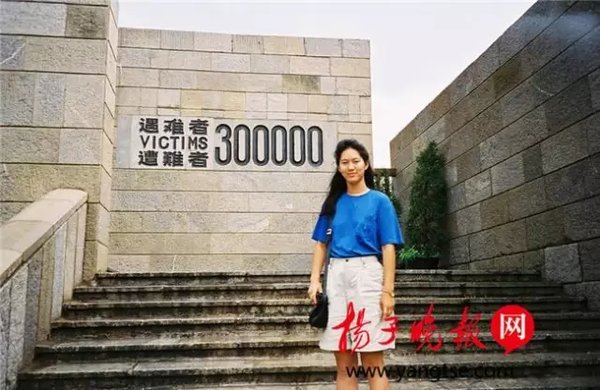 Iris Chang takes a picture at the Memorial Hall of the Victims in Nanjing Massacre by Japanese Invaders in 1995. [yangtse.com]
A memorial hall for well-known Chinese-American writer Iris Chang (1968-2004) opened to the public on April 7 in the city of Huai'an, east China's Jiangsu Province.
Chang was famous for her best-selling 1997 account of the Nanking Massacre, The Rape of Nanking, which changed many people's perspectives on the Asian battles of WWII.
Located on the north side of the Huaihe River in Huaiyin District, the site covers an area of around 36,000 square meters and has some 1,000 square meters of exhibition space.
Zhang Jianjun, curator of the Memorial Hall of the Victims of the Nanjing Massacre by Japanese Invaders, said the greatest contribution for Chang throughout her life was that she has let the world know the truth of the Nanking Massacre through her writings in English.
To express thanks to local government and Huaiyin Party committee's efforts and support in the course of establishing the memorial hall, Chang's parents presented a specially inscribed plaque on the eve of the opening.
The mother, Ying-Ying Chang, a retired microbiologist, stated although her daughter was born in America, she was acutely concerned about Chinese history and culture. "She often told me that she is proud of being Chinese," her mother added.
In her short life, she wrote three books totally, all of which have a close connection with China. A commentator maintained that Chang was not only an author but also a historian and a person who was fighting for human rights.
Iris Chang's memorial hall. [yangtse.com]
Iris Chang at the Great Wall [yangtse.com]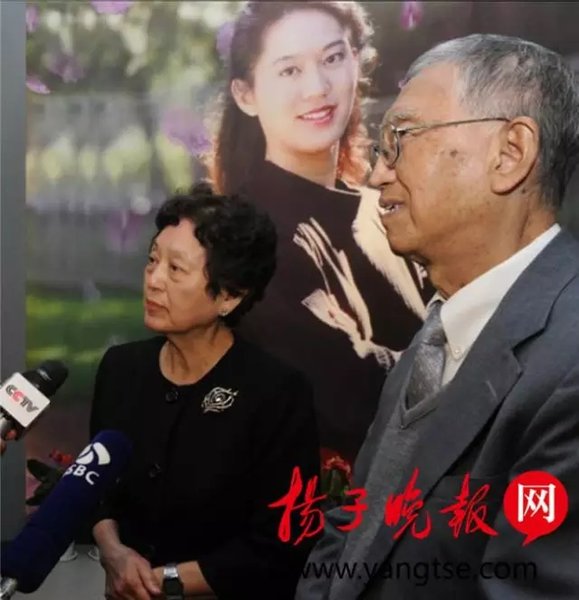 Chang's mother Ying-Ying Chang and her father Shau-Jin Chang give an interview. [yangtse.com]
Ying-Ying Chang speaks in an interview. [yangtse.com]
(Source: People's people.com.cn/Translated and edited by Women of China)