Tang Limei sits on the snow ground beside the ship Xue Long during a scientific investigation near the South Pole. [Women Voice]
A youthful but well-traveled geology graduate has become the first Chinese woman to undertake scientific studies in both the deep west Pacific Ocean and near the South Pole.
Tang Limei, in her 30s, is currently a postdoctoral fellow at the Second Institute of Oceanography of the State Oceanic Administration (SOA).
She is one of the few female scientists to have experienced deep ocean diving and polar expeditions.
Like many kids, her dream was to be a scientist when she was young. However, she never thought to be a geologist.
She initially tried to get into Zhejiang University (ZU), but failed the college entrance exam and failed again when she applied to be a postgraduate at the school.
She changed to a geology major at Kunming University of Science and Technology, in southwest China's Yunnan Province.
The major is not popular among students let alone female ones because it requires learners to go through harsh environment in field geology.
Tang however gradually became addicted to it. Her interest in geology mobilized her study and helped her win a doctor offer from ZU which she has always longed for.
Tang was employed in Submarine Geosciences Lab of the Second Institute of Oceanography of SOA after she graduated. Her dream of being a scientist was finally realized.
Taking a polar expedition is a rare opportunity for any geologist. Tang was so excited after learning that would be boarding the ship Xue Long to dive deep sea in the Antarctic area.
There were a total of 165 days for her trip, while only two days were available for her to take a field study. All the rocks on the island of Enksburg attracted her attention and she wanted to carry them all back to study, she remembers.
During a scientific investigation on China's manned submersible Jiaolong in the west Pacific in 2013, she was similarly stimulated by the abundant specimens including phosphate rocks and cold-water coral under the sea.
Near the South Pole, the unique scenery combining clumsy penguins, blue sky and floating ice also impressed her a lot.
Tang missed her husband and daughter much during her expedition mission.
"I would like to accompany my daughter more in the future," Tang said.
For Tang's job, her husband is totally supportive of her decision and her father has helped her a lot in daily life.
Some 71 percent of the surface of the earth is water, and there are still many things need to be done in oceanic study. I will work hard to contribute to China's scientific investigation, Tang said.
Tang Limei carries out her scientific investigation. [Women Voice]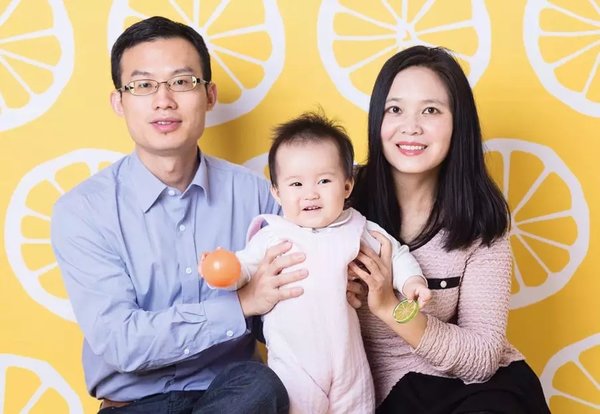 Tang Limei with her husband and daughter [Women Voice]
(Source: Women Voice/ Translated and edited by Women of China)