Liu Guifang (L1) talks to local villagers at her clinic. [cnr.cn]
A female rural doctor from the city of Handan in north China's Hebei Province has dedicated herself to nursing local seniors and helping other underprivileged people for three decades.
Liu Guifang, 48, comes from the village of Nanyangpu in Guangping County. The village is home to more than 3,600 farmers, of whom 500 are aged over 60.
Under the support of her husband Sun Zhiyu, who is the chief doctor of the local township hospital, Liu has provided local elderly people with regular medical checkups, keep files for their physical health, and even sent free medicine to her patients from impoverished families for decades.
Meanwhile, Liu has always been prepared to extend a hand to seniors from "empty-nest" families (elderly people living without their children at their side) in their daily lives. She can be reachable by all of them when they encounter various kinds of problems, such as a shortage of medicine or absence of daily necessities.
Liu and her husband came up with an idea of building a nursing house for the seniors in 2012, where they have easy access to elderly care and medical services without leaving their village. In addition to using up all their savings, the couple even sold their house and private vehicles
The nursing house for seniors, for which Liu received a letter of praise from Chinese Premier Li Keqiang in November 2015, was completed in 2014. Under the support of local government departments, it has since made a noticeable improvement in its medical facilities and services.
It is noted that the Guidelines on Further Promoting a Unified Development of Healthcare and Elderly Care Services has provided Liu with a guarantee and stimulus in the smooth operation of her nursing house. The guidelines, which were jointly released by the National Health and Family Planning Commission, the Ministry of Civil Affairs, the National Development and Reform Commission, and other central authorities in November 2015, states that the central government will beef up its investment into the construction of grassroots homes for the elderly whilst encouraging private capital to play its role in the elderly care service industry .
The introduction of Hebei Regulations on The Development of Home-based Care Services at the end of 2016 has effectively solved Liu and her customers' concerns about how to better cover medical expenditures in the nursing house with personal insurance.
A rising number of elderly people from Nanyangpu and its neighboring villages have moved into the nursing house and lived a peaceful life.
In the meantime, Liu and her family have contributed a huge amount of money and blood to help disaster-affected people from both inside and outside of Handan.
Liu's decade-long contributions and sacrifices to the public have won her a collection of titles and awards, including National Model Grassroots Doctors (2009), Inspirational Figures in Hebei (2012), the Most Beautiful Rural Doctor in China (2013), and a candidate to the Sixth National Model Figures in Morality (2017).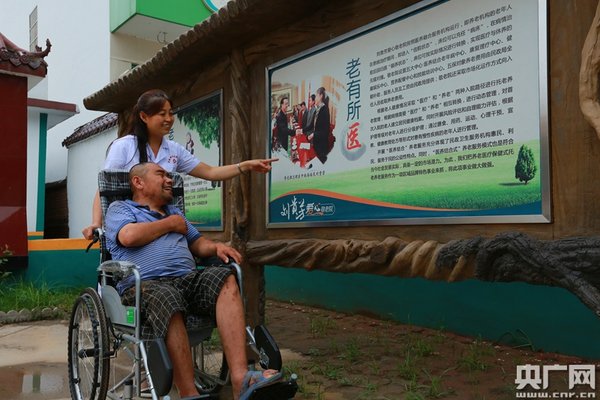 Liu Guifang (B) wheels a senior around in the nursing house. [cnr.cn]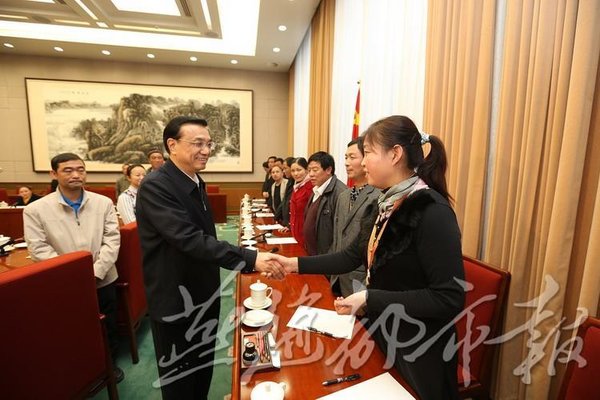 Li Keqiang (C), then Chinese vice premier, shakes hands with Liu Guifang (R1) during an awards conference held in Beijing on January 2013. [hebnews.cn]
(Source: cnr.cn, hbjswm.gov.cn/Translated and edited by Women of China)