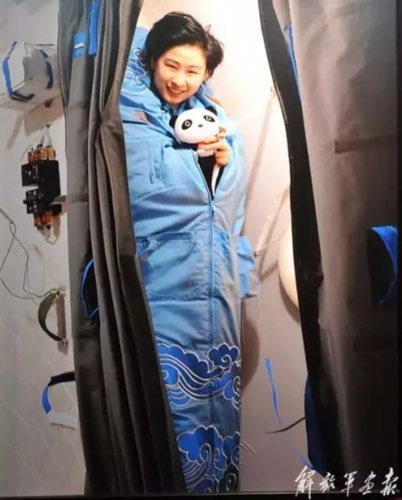 Liu Yang [Women Voice]
The success of the country's space dream is watched by millions. However, few people know the stories behind these astronauts who carry out challenging and life-threatening risks every day.
Liu Yang
Liu Yang became China's first woman in space after joining two male colleagues in a launch on the edge of the Gobi Desert, en route to the Tiangong space module, in 2012.
She stayed in space for nearly 10 days, during which time she made a video call with her family.
Her mother said she was anxious to talk to her daughter and that seeing her safe and sound relieved her stress.
Her mother asked her if she had any Zongzi (rice dumplings) in space.
Liu answered, "Yes. Mum, take it easy. I am doing well here. Wish you all a happy Dragon Boat Festival in advance."
Hearing this, Liu's father shed tears as he thought of his daughter up in orbit.
He said, "My daughter likes my cooking. But she has not eatenany since she joined the army in 1997."
In previous interviews, Liu said she felt "very guilty" as she had been unable to spend time with her family during intense trainingperiods for the missions.
Her mother added, "We haven't celebrated any traditional Chinese festivals for years as there was no family union. Our daughter wasn't home and we could not have fun at all."
Fei Junlong, Nie Haisheng
Fei Junlong and Nie Haisheng piloted the Shenzhou VI on October 12, 2005.
During the mission, the two astronauts hadvideo link conversations with their families.
"I'm proud of you. Everything is well at home and our parents are in good health. Don't worry," said Fei's wife.
After finishing her words, she cried.
His son pleaded, "Dad, I am waiting for you to come fishing when you are back. Please take more photos of space for me. Thanks."
Fei answered, "No problem. I can see our beautiful earth. I will take some pictures of it and share them with you."
It would soon be Nie's birthday. His wife said, "Haisheng, good luck to you! Good luck to Shenzhou VI!"
Nie's 11-year-old daughter sang him happy birthday, and said, "Please give me a hand clap. When you come back, I will applaud for you, too."
After their return to Earth, they rushed to visit Nie's mother who had become ill before the capsule set off.
His younger brother comforted him before their mission, "Brother, youare devoted to the country and I am devoted to the family. Don't worry about home. I am here. Mum and I look forward to seeing you soon."
Wang Yaping
Wang Yaping became China's second female astronaut when she joined the Shenzhou X space mission in 2013.
When Wang had her half-month trip, her parents did nothing all day but stare at a live broadcast of her life in space.
Her father said he missed his daughter so much that he always woke at nightduring that period.
When Wang arrived home, she asked her parents, "Will you support me if I need to finish more space missions?"
Her father answered without hesitation, "Yes, of course! We support you whenever the country and the Party need you."
Her mother could not stop her tears as she talked with Wang whose return relieved her anxiety over the past days.
Wang's father said, "What are you crying about? Our daughter is home now."
However, to everyone's surprise, he went into the house and cried alone secretly.
Wang's sister said, "Our father is a strong man and I have never seen his tears before. I can tell he really worried about my sister when she was in orbit."
Nie Haisheng's daughter (R2) sings him a song when he was in space. [Women Voice]
Nie Haisheng visits his mother after returning from space. [Women Voice]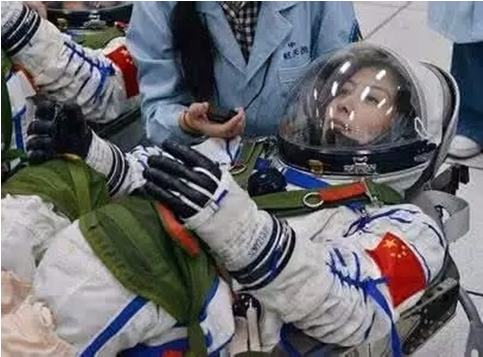 Wang Yaping in her daily training [Women Voice]
(Source: Women Voice/Translated and edited by Women of China)